After our relatively short trip from Astana to the Korgalzhyn State Nature Reserve made long by we birders insisting that we stop for every good bird*, we arrived at the headquarters of the park where a bunch of cabins, some larger buildings, and the outhouses are clustered by the lakeshore.  Once we dropped our gear off in our assigned cabins we had the run of the place until dinner time so we all decided to take naps.  No, of course we didn't take naps: we're birders so we birded!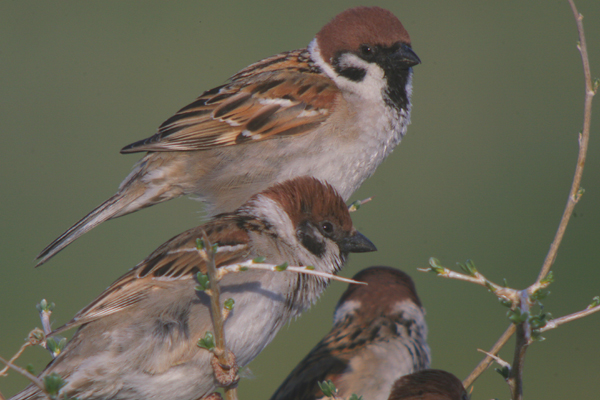 The area around the buildings had some bushes so species like the Eurasian Tree Sparrows above had shelter.  Swallows that we American birders would refer to as Barn Swallows, and Sand Martins, which we Americans would refer to as Bank Swallows, were both common around the buildings, and it was nice to see familiar birds that I could identify without fear of screwing up, even if they do have different names across the Atlantic.  Even nicer to see, however, were Oriental Turtle Doves, a bird I had never seen but really appreciated, especially as the setting sun illuminated them.  What more can a birder ask for than beautiful new birds in great light in a new place?
Also nice to see were the very pale nesting Merlins which I managed to not photograph, as well as the occasional fly-by Red-footed Falcon or Pallid Harrier.  In the bushes around one of the houses a veritable treasure trove of species awaited, species like the Spotted Flycatchers, Siberian Stonechat, and Lesser Whitethroat below.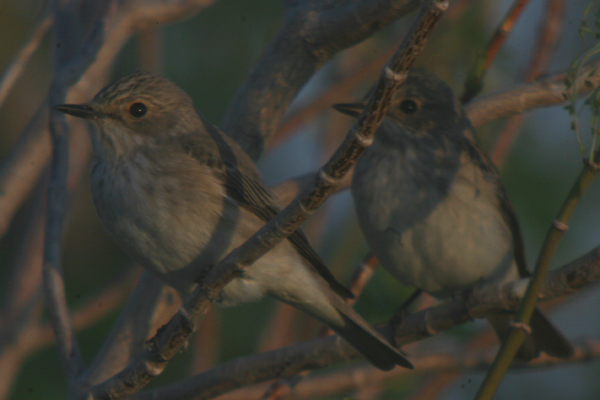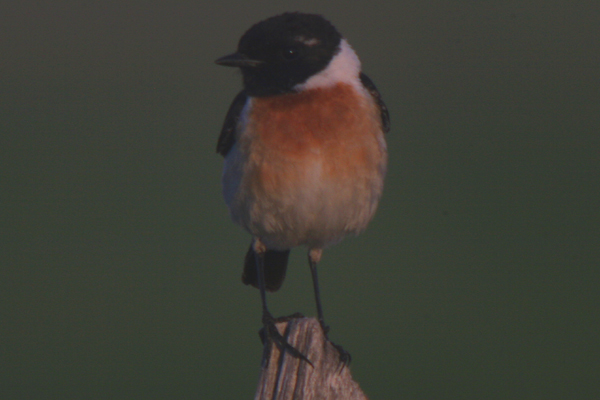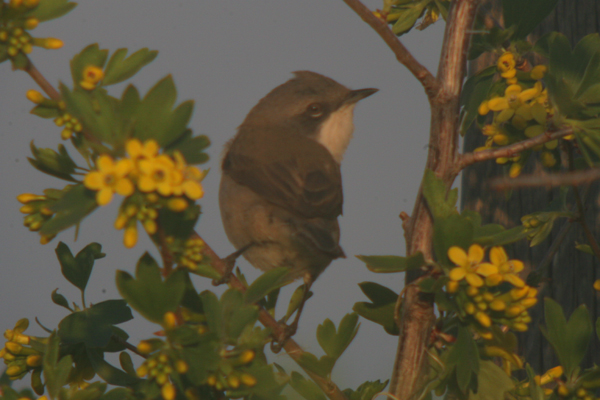 It was difficult to tear ourselves away from so many great birds but somehow we did (but only because dinner was involved).  As soon as we finished eating Clay and Dale and I walked down to the lake and enjoyed the last of the sunset before night fell.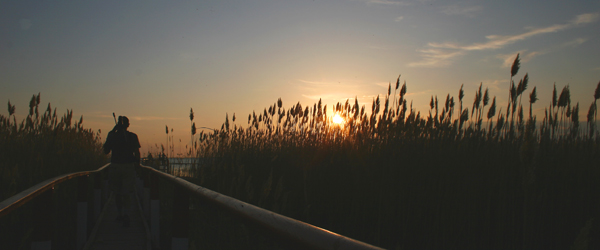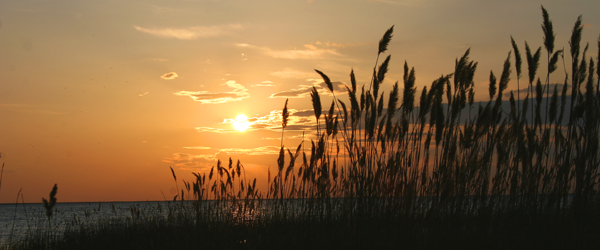 So ended day one of the trip to Kazakhstan.  I can't believe that I have been home for over a week and have only blogged about the day in Frankfurt and most of the first day of four full days in Kazakhstan…I'll try to pick up the pace a bit but it seems kind of nice to slowly tell the Kazakhstan tale.  I just hope I don't bore all of you and drive you away from 10,000 Birds!
*Some of which I am skipping to get to this post so don't be surprised when a future post messes up the nice chronology I have mostly followed so far in relating the Kazakhstan trip.
________________________________________________________________________________________________
My trip to Kazakhstan was made possible by the wonderful folks at Swarovski Optik who sponsored the trip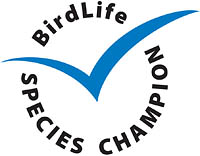 not only to draw attention to their marvelous optics but to the fact that Swarovski Optik is, with the RSPB, the Species Champion for the Sociable Lapwing, a critically endangered species that breeds almost entirely in Kazakhstan. We here at 10,000 Birds, the only blog designated a Species Champion by BirdLife International, salute Swarovski Optik's commitment to conservation.
To learn more about 10,000 Birds' commitment to conservation through BirdLife International's Species Champion program and what it means to us at 10,000 Birds (or to donate to the program through 10,000 Birds) just click on the nice Species Champion logo to the right.