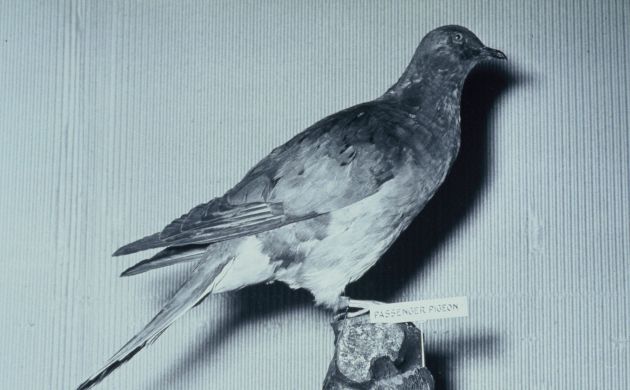 This is not a review proper, because — full disclosure — playwright Justin Maxwell is a friend of mine and a somewhat better friend of my boyfriend. I never would want to be accused of log-rolling.
Nevertheless, I cannot in good conscience keep this play from you, my beloved readers. Feb. 6 – 23 of this year marks the opportunity, for those of you in or near New Orleans, to see Maxwell's critically lauded absurdist play "An Outopia for Pigeons" at the Shadowbox Theatre. The play features only four characters: Martha Washington the Passenger Pigeon, a vengeful sperm whale named Charles Bronson, Cotton Mather the human, historical Puritan, and a near-omniscient figure called the Gourmand, who opens the main conflict of the play by pointing out that Passenger Pigeons are delicious.
This is not a play for an audience that demands a great deal of linear logic in its narratives. It requires a sense of humor that embraces seeming randomness, though there is ultimately an arc, a purpose to all things. If that's your cup of tea, you will be rewarded with a rich meditation on death, life, success, failure, and the nature of the strange historical/geographical project that is America. And an entire scene of collective bird nouns, starting with a party of jays and getting progressively weirder until a character coins the phrase "a Nintendo of American Wigeons." The play leans heavily on this sort of sport with biological and historical detail – grounded enough that you know the deviations from truth aren't mere errors, but deliberate skewings or skewerings.
In short, this is a play that will delight, I think, a lot of the birders who read here. And it's an excellent example of what happens when an artist takes one of the great events of natural history as a subject.