I am not the least bit surprised that no one correctly identified what was in the quiz picture I posted on Friday.  After all, it is often difficult to identify birds when they are whole, alive and moving.  It becomes exponentially more difficult to identify one small part of a bird that is fossilized, no matter how many examples there are with which to work.  I was amused by the variety of answers, especially the ones that involved some truly horrific puns that in a just world would get those who used them charged with war crimes.  Anyway, let's take one more look at the picture before I share the answer to this nearly impossible quiz.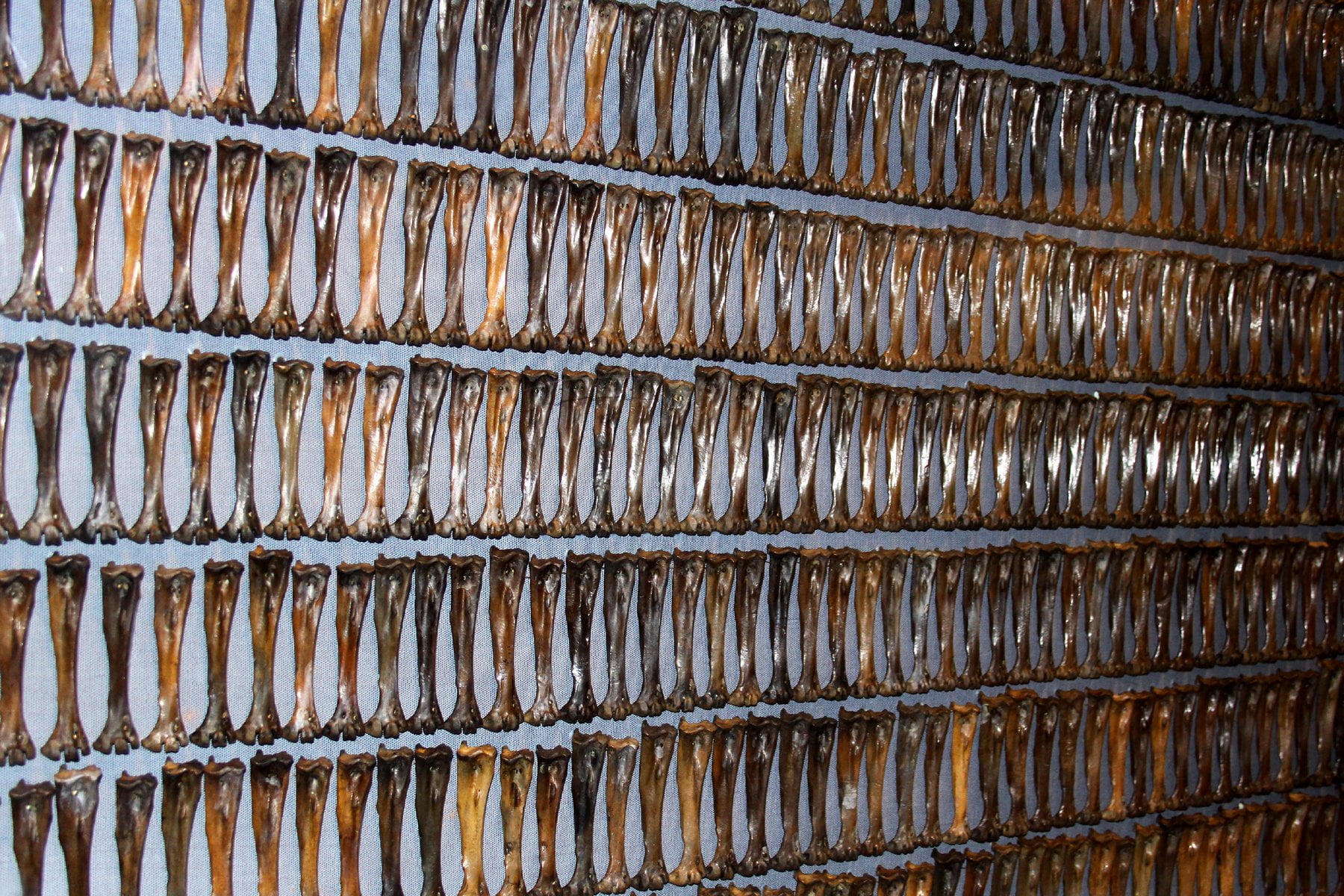 Would it have helped at all if I had pointed out that the picture was taken at the Page Museum?  It is a small museum in Los Angeles based at the location of the famous, yes, you guessed it, La Brea Tar Pits.  No, you still wouldn't have figured out what is in the picture?  Fine then, I'll share the caption.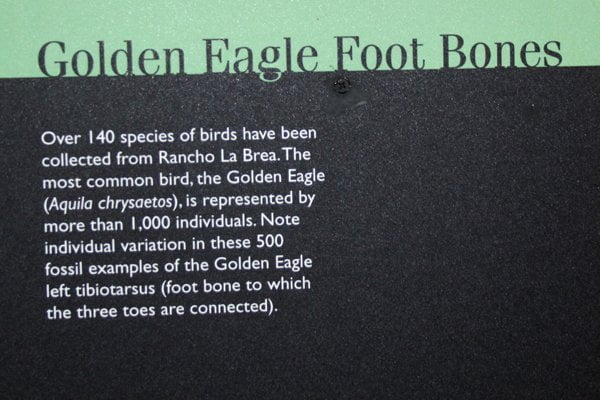 Yes, you are reading the sign correctly.  The picture is of a good portion of the 500 Golden Eagle foot bones on display.  Pretty cool, no?  Not as cool, however, as a wall of Dire Wolf skulls!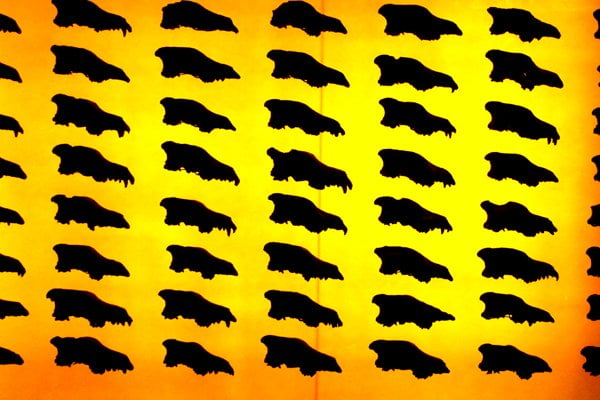 I hope you enjoyed this quiz!  Thanks to all those who guessed, both sincerely and jokingly.  May you all see life birds today!
…