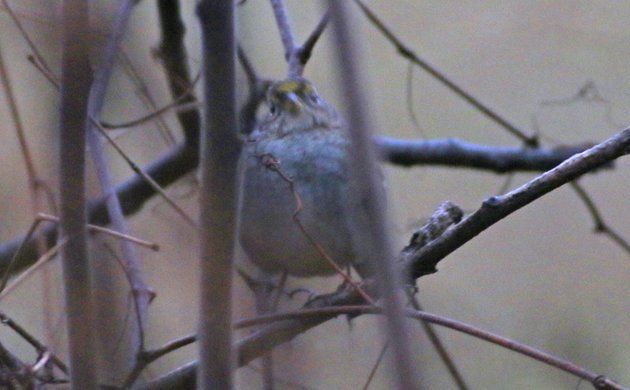 One down, fifty-one more to go in 2019! If your entire birding year depended on the commitment you put forth this past weekend, how excited or appalled would you be?
My commitment cannot be questioned after making FOUR separate trips to comb through hundreds of Canada Geese until I finally teased out some smaller Cackling Geese. Things can only get better from here! Corey joined our 10,000 Birds Beat Writer Carrie on a twitch upstate to see a Golden-crowned Sparrow, a new state bird for both of them. While the giant flock of Evening Grosbeaks they found later in the day was impressive, they weren't impressive enough to overcome the sparrow's status as Best Bird of the Weekend.
How about you? What was your best bird of the weekend? Tell us in the comments section about the rarest, loveliest, or most fascinating bird you observed. If you've blogged about your weekend experience, you should include a link in your comment.