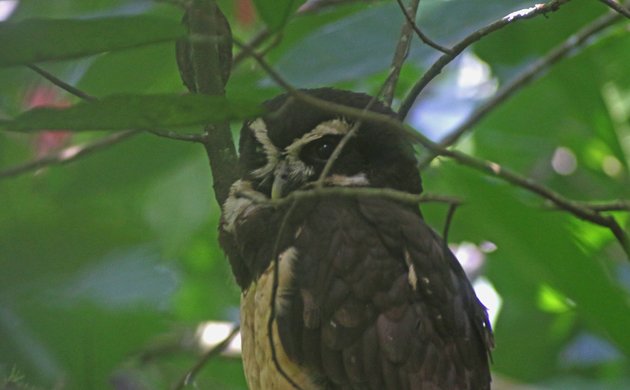 Don't mourn the passing of the summer season just yet. Believe it or not, we still have all of August and much of September in which to revel in heat and humidity, at least on my side of the Equator. Some of us will get more than others, but all of us should enjoy what we can!
I didn't get too far afield this weekend, but enjoyed the impact adding a nut blend to my feeder has had: Red-bellied Woodpeckers look huge next to the usual sparrows, finches, and chickadees! Corey's Best Bird of the Weekend was difficult to choose, seeing as part of it occurred while he was still in Honduras. But for sheer awesomeness not much can compare to a Spectacled Owl, so the one at Rio Santiago makes the grade as Corey's Best Bird of the Weekend.
How about you? What was your best bird of the weekend? Tell us in the comments section about the rarest, loveliest, or most fascinating bird you observed. If you've blogged about your weekend experience, you should include a link in your comment.