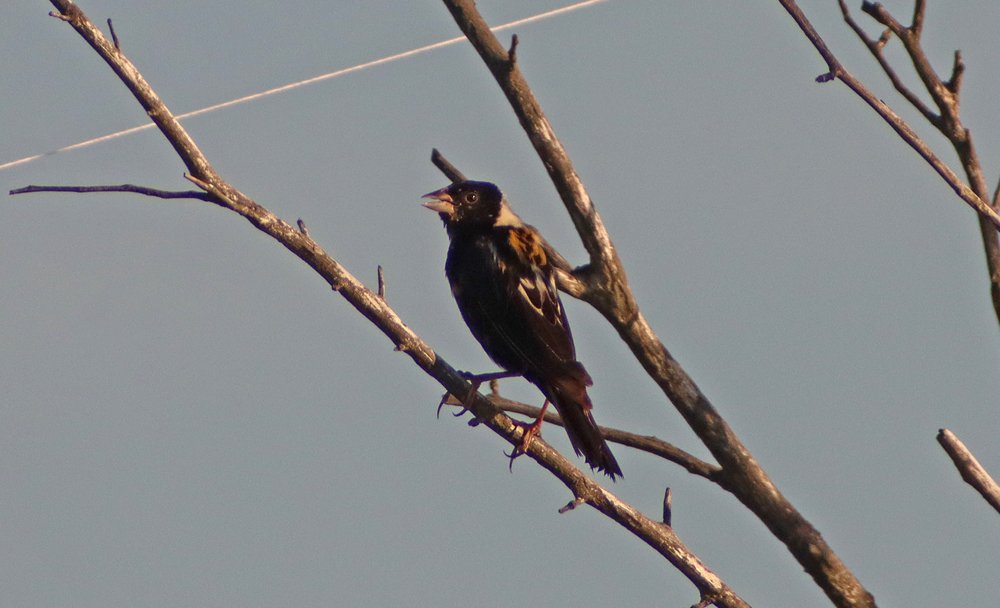 Another month, another movement of the world's birds from one point to the next. Learn to read the signs, and you'll be able to tell the time of year just by which species cross your path…
I had the chance to observe some interesting avian activity along the lakeshore this weekend, but the Eastern Bluebirds down in rural Pennsylvania were most distinctively colorful, which counts for a lot with me. Corey enjoyed a morning walk on Saturday with three friends at Jamaica Bay Wildlife Refuge, where they spotted over fifty species between mosquitoes and biting flies. The best of them was a surprise Bobolink, which was a lifer for all three of Corey's companions, and nice bird to see at anytime. It was easily Corey's Best Bird of the Weekend.
How about you? What was your best bird of the weekend? Tell us in the comments section about the rarest, loveliest, or most fascinating bird you observed. If you've blogged about your weekend experience, you should include a link in your comment.