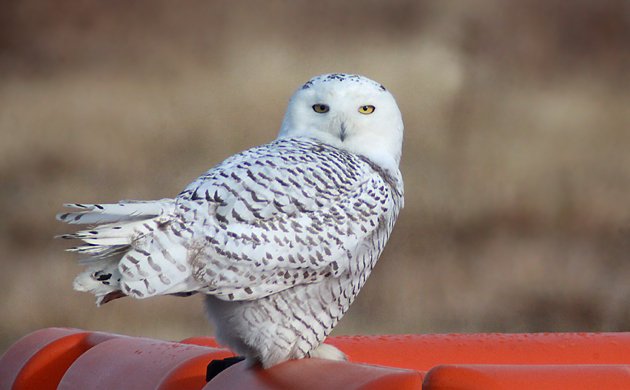 Winter may not technically begin for another couple of weeks, but frigid temperatures and wicked snow are assailing various parts of North America. The weather outside is frightful, but winter birds are so delightful… guess that's as good a reason as any to brave the cold.
Alas, I had no time outdoors this weekend, which leaves House Sparrows sheltering a giant wreath as my Best Bird of the Weekend. Jealous? Corey's Best Bird of the Weekend was one that many birders across the Northeastern and Midwestern United States probably also selected, a Snowy Owl. This particular one was one of three at Floyd Bennett Field, Brooklyn, on Saturday.
How about you? What was your best bird of the weekend? Tell us in the comments section about the rarest, loveliest, or most fascinating bird you observed. If you've blogged about your weekend experience, you should include a link in your comment.