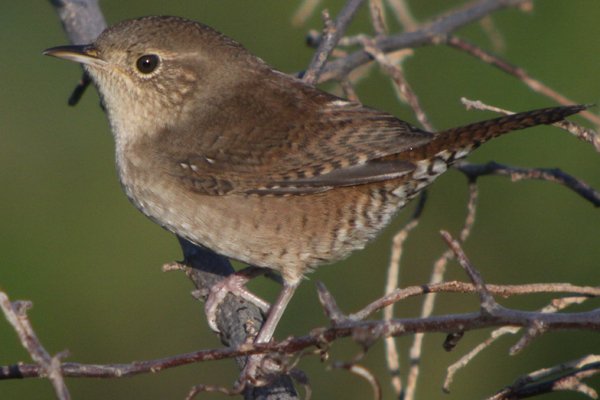 Before this lovely June weekend began, I bemoaned the evident end of spring migration. What I failed to recognize were all the great things that happen around here when the waves of migrants subside. For example, the local farmers' markets are back in action! If you can't get fresh birds, at least enjoy fresh produce.
My favorite sighting this weekend was a House Wren at my house. Corey's Best Bird of the Weekend was an easy one to decide upon. After all, if you get one lifer in a weekend that bird clearly has to be your Best Bird of the Weekend! To get his first ever King Rail, Corey left his house at 3:30 AM and drove two hours north to his home town of Saugerties, New York, where he spent an hour in close proximity to a very vocal King Rail in the Great Vly. Sadly, the bird only let him get a few quick glimpses so there is no picture to share. The King Rail was Corey's 502 in the ABA, putting him 1 up on me. Jerk.
How about you? What was your best bird of the weekend? Tell us in the comments section about the rarest, loveliest, or most fascinating bird you observed. If you've blogged about your weekend experience, you should include a link in your comment.