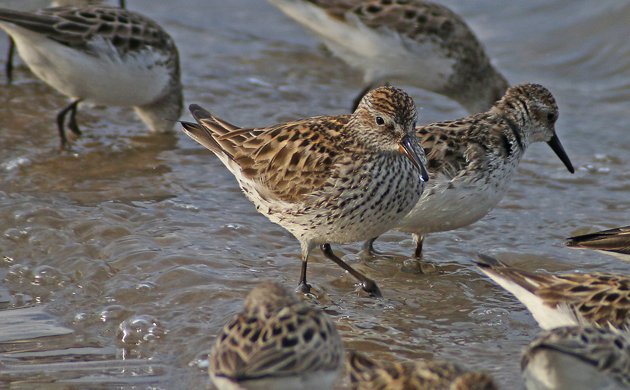 Transitioning your birding ambitions from migrants to residents isn't so bad this early in the season. If you got out this weekend, you probably encountered at least one or two novelties. So did you get out?
I finally made it to the southern shore of Lake Ontario to survey the considerable flood damage around the Irondequoit Bay Outlet, adding Cliff Swallow to my year list in the process. Corey's Best Bird of the Weekend would have been a toss up between the two year birds he got for his home county this weekend except that he already saw Black Skimmers elsewhere this year and the skimmer he saw didn't stick around for pictures. So the White-rumped Sandpiper, a real year bird, is his Best Bird of the Weekend, made even better because it allowed for lots of digiscoping!
How about you? What was your best bird of the weekend? Tell us in the comments section about the rarest, loveliest, or most fascinating bird you observed. If you've blogged about your weekend experience, you should include a link in your comment.