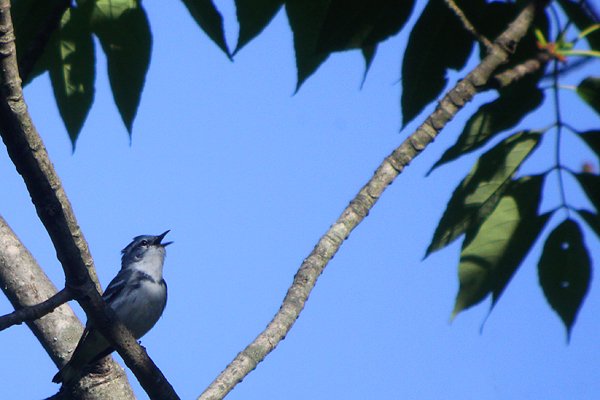 How's May migration treating you so far? We're early in the month, but many birds are late compared to last year, at least in my part of the world. Then again, migratory birds arrived very early last year. So I frankly have no idea what to expect. Feels slow though…
I headed up to Lake Ontario to spy my first Caspian Terns of the year. Luckily, I caught a few and little else apart from a Hermit Thrush, Ruby-crowned Kinglet, and lots of Ring-billed Gulls.  Apparently, all the action is just one Great Lake to the west at the Biggest Week in American Birding. Seriously, sexy migrants are flying fast and furious in Ohio and the event has just started! Corey's Best Bird of the Weekend would have been Yellow Warbler because he saw a bunch on Saturday and they are such great little birds. But a family hike on Sunday at Doodletown led to his first Cerulean Warbler of the year and there are very few birds that can top a Cerulean Warbler.
How about you? What was your best bird of the weekend? Tell us in the comments section about the rarest, loveliest, or most fascinating bird you observed. If you've blogged about your weekend experience, you should include a link in your comment.