October is upon us. What awesome autumn birds have you seen north of the Equator? What super spring species have you spotted south of the Equator? Step right up and share your best bird of the weekend.
Since I could not seek out the best bird, one of the best – a fetching female Black-throated Blue Warbler – came to me. Corey's best was, without a doubt, a Summer Tanager at Fort Tilden on Sunday.  Not only is a Summer Tanager a pretty good bird in New York, it is even better in October!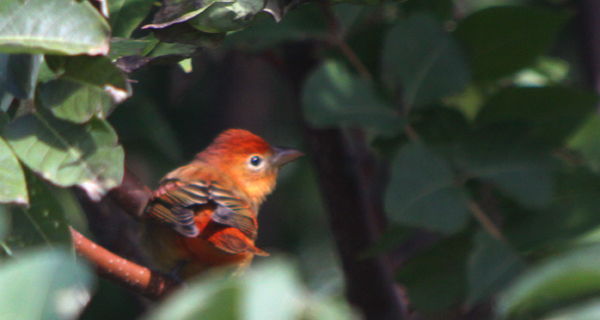 What was your best bird of the weekend? Tell us in the comments section about the rarest, loveliest, or most fascinating bird you observed.  If you've blogged about your weekend experience, you should include a link in your comment.