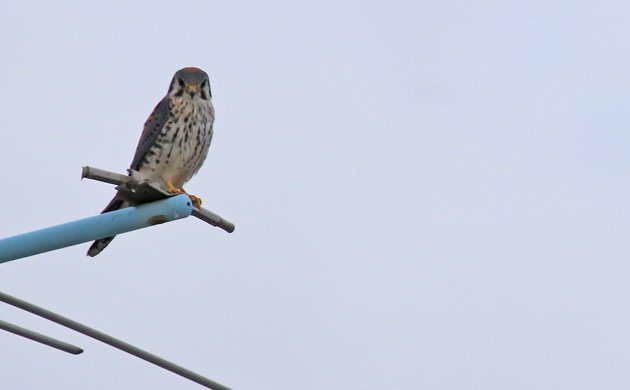 Henry James knew all about how transcendent this time of year can be, at least up here in the northern temperate zone: "Summer afternoon—summer afternoon; to me those have always been the two most beautiful words in the English language." Beautiful indeed.
I enjoyed exquisite weather while criss-crossing Central New York to no avail in search of a Red Crossbill, but enjoyed a Common Nighthawk closer to home as a consolation prize.  Corey had a bunch of birds to choose from for his Best Bird of the Weekend after having a marvelous time birding Jamaica Bay's East Pond on Sunday morning with David. But despite the allure of the variety of shorebirds he spotted he still chose a bird that he saw from his balcony, the second American Kestrel he has ever seen there, as his Best Bird of the Weekend.
How about you? What was your best bird of the weekend? Tell us in the comments section about the rarest, loveliest, or most fascinating bird you observed. If you've blogged about your weekend experience, you should include a link in your comment.