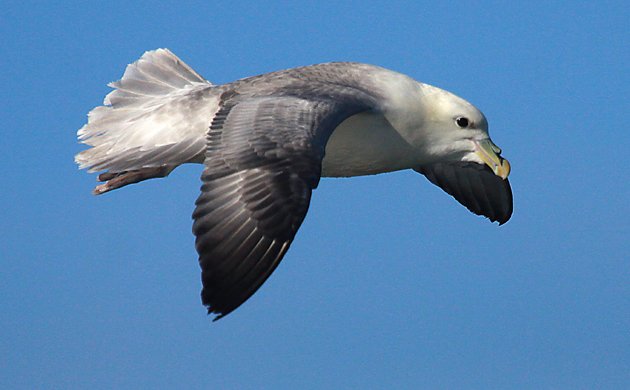 Did you find your weekend restful? Hope so, because the rest of the year tends to race to the finish line. We've all got a lot of eating, shopping, giving, receiving, traveling, celebrating, and giving thanks ahead of us. Hope you're ready!
Corey's Best Bird of the Weekend was an incredibly cooperative Northern Fulmar photographed from the back of the boat during the pelagic trip he enjoyed on Saturday. Considering the constant clicking of camera shutters it is undoubtedly the most photographed fulmar in the history of New York State. My most remarkable bird sighting of the weekend was a Northern Mockingbird perched less than a foot from a much larger Red-tailed Hawk, presumably mocking the unflappable raptor.
How about you? What was your best bird of the weekend? Tell us in the comments section about the rarest, loveliest, or most fascinating bird you observed. If you've blogged about your weekend experience, you should include a link in your comment.