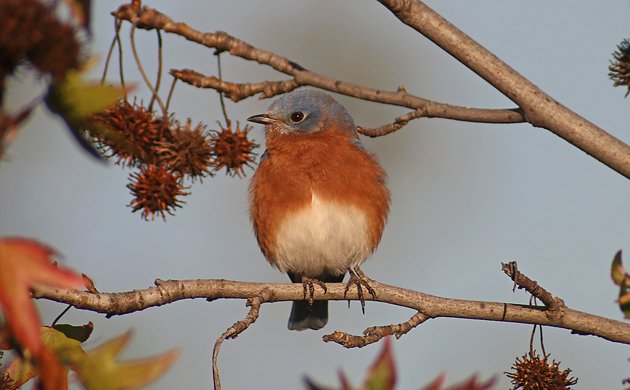 The final weekend of October positively burns with activity, from spectacular seasonal fare to sports extravaganzas to Halloween hullabaloo. How does a person even find time to look at birds?
I was able to spare a few moments to appreciate the Northern Cardinals that, while always present at my home, seem so much more welcome once days turn gray. Corey's Best Bird of the Weekend was either of the two amazingly cooperative Eastern Bluebirds he came across on Saturday morning in Kissena Corridor Park in Queens. They sat right out in the open and allowed for extended digiscoping opportunities. Sweet!
How about you? What was your best bird of the weekend? Tell us in the comments section about the rarest, loveliest, or most fascinating bird you observed. If you've blogged about your weekend experience, you should include a link in your comment.