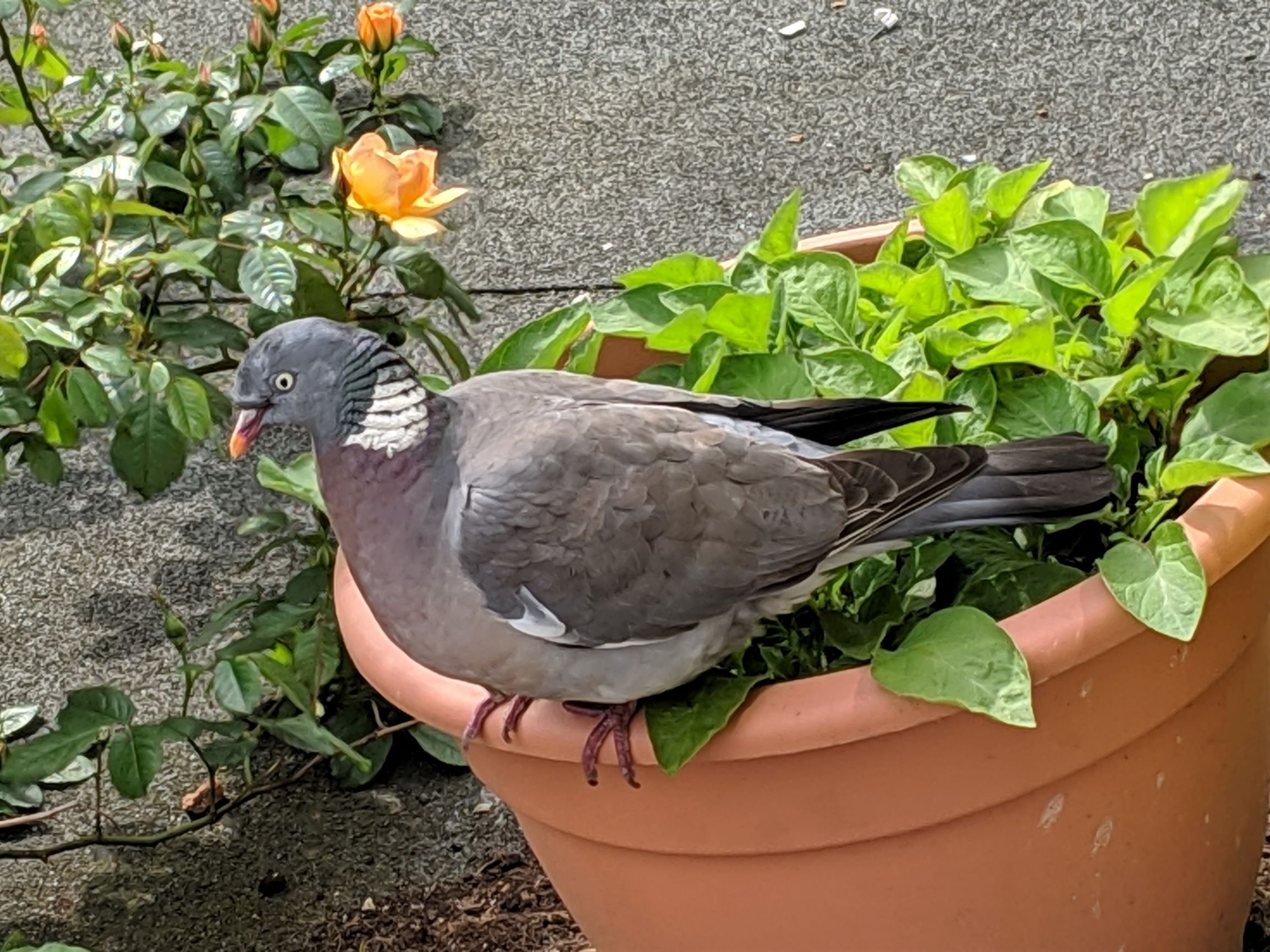 No matter where you find yourself, you can count on a birding surprise or two this time of year. What was yours?
I was surprised at how much I like Common Wood-Pigeons, first spotted out the window of my London lodging. Sure, I've seen about 50 more in my first day in the UK, but I enjoy getting to know these docile brutes. Corey got out and about in Queens on both Saturday and Sunday morning. He saw a bunch of new birds for the year but the best was easily a surprise American Bittern at a vernal pool in heavily wooded Cunningham Park. This out-of-place bittern was easily his Best Bird of the Weekend.
How about you? What was your best bird of the weekend? Tell us in the comments section about the rarest, loveliest, or most fascinating bird you observed. If you've blogged about your weekend experience, you should include a link in your comment.