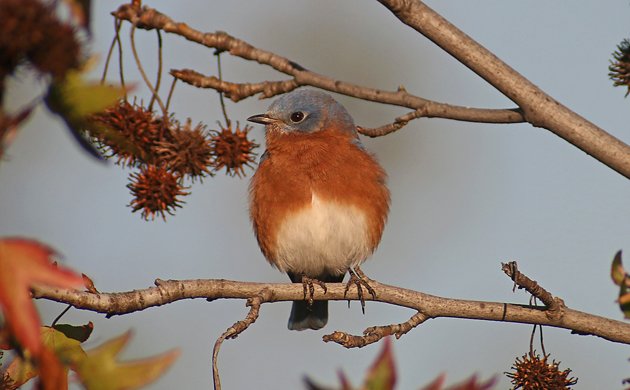 Some may feel that 2018 is inching towards its close. Others might fine the pace far more frenetic. Another weekend in the books means that this calendar year is almost over. Did you make the most of the second weekend of December?
Car troubles keep shutting my birding plans down, but at least I got out with the family to cut down our Christmas tree. While we were there, an Eastern Bluebird perched auspiciously on a handsome spruce. We skipped that tree, however, in favor of a shaggy Austrian Pine. A rather lackluster Sunday morning's birding didn't result in any major highlights for Corey, a bummer considering he was scouting for next weekend's Christmas Bird Count, but he did manage to spot a sextet of high-flying Common Mergansers at Jamaica Bay Wildlife Refuge. Lacking any other worthy candidate, any one of the six is his Best Bird of the Weekend.
How about you? What was your best bird of the weekend? Tell us in the comments section about the rarest, loveliest, or most fascinating bird you observed. If you've blogged about your weekend experience, you should include a link in your comment.