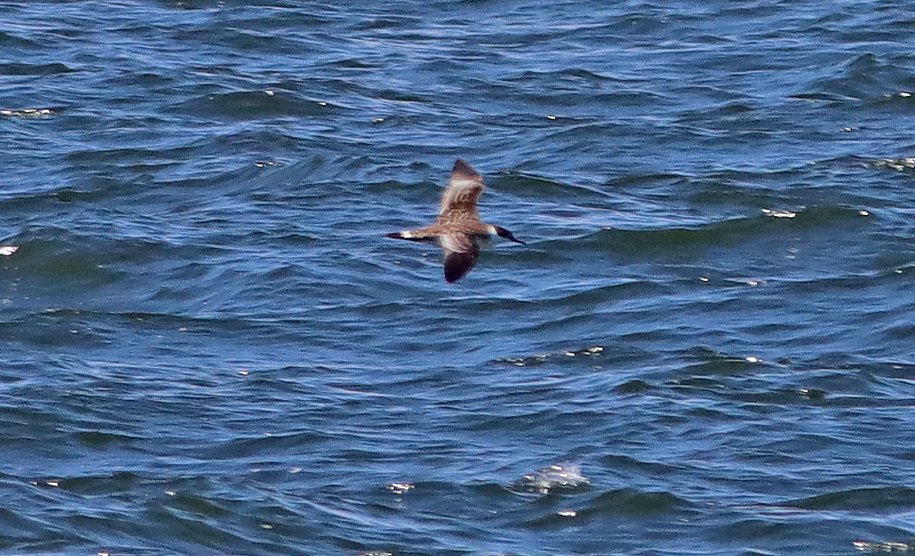 Another weekend is in the books. With hope, this was a memorable one for you, even if the birds weren't particularly rare.
My best sighting was a Herring Gull with a mantle so dark, I suspected Lesser Black-backed. However, many of the bird's field marks were obscured because it flew far below me as I walked across the bridge I'll always know as the Tappan Zee. If you spend any time in the NYC Metro area, you know what I mean!
While birders were out birding the coast of Queens on Friday as the remnants of Tropical Storm Fay hit New York City, Corey was stuck working. He missed Brown Pelicans, a Brown Booby, and dozens of Great Shearwaters. That last hurt the most as Corey had never seen one in Queens. A Saturday morning seawatch netted Corey a Cory's Shearwater, a nice year bird, but he couldn't get good enough looks at the two Great Shearwaters that went past for him to count them as a new species for his Queens list. Fortunately, there is whale-watching happening on the American Princess, out of Brooklyn, but spending lots of times in Queens waters. Sunday afternoon, Corey finally managed to connect with a Great Shearwater in Queens from the whale-watching boat, easily his Best Bird of the Weekend!
How about you? What was your best bird of the weekend? Tell us in the comments section about the rarest, loveliest, or most fascinating bird you observed. If you've blogged about your weekend experience, you should include a link in your comment.