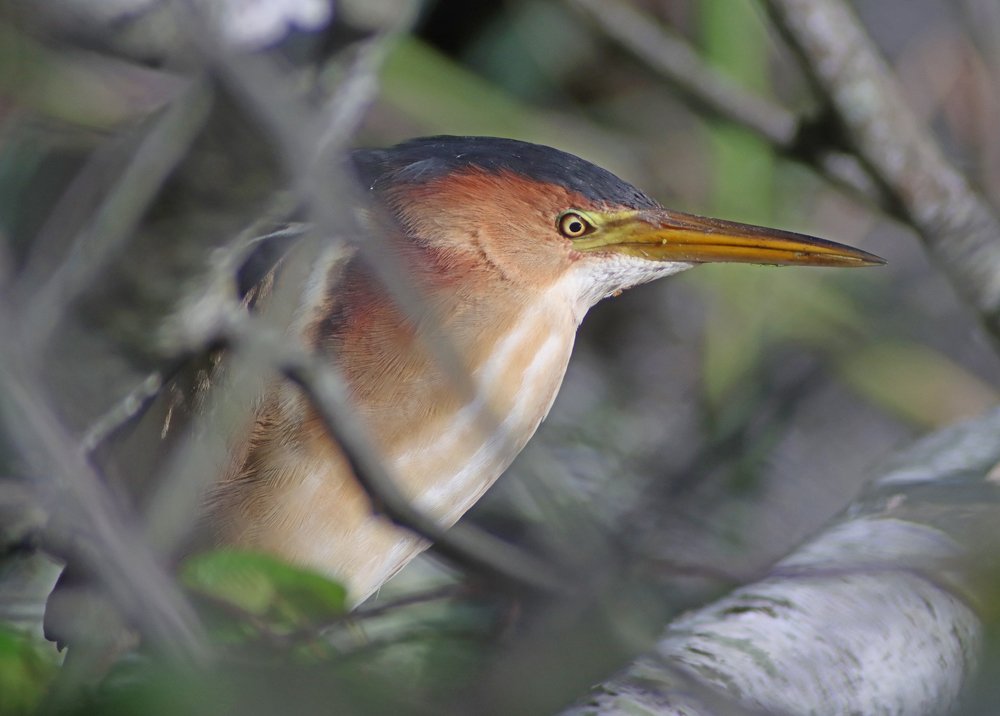 I hate to obsess about weather, but June temperatures in New York have taken us all on a roller coaster ride with sweltering highs and frigid lows within days of each other. How am I supposed to enjoy a pre-summer weekend dressed in all these layers?
Despite my disdain for this unseasonable chill, I chased a variety of Rochester rarities this weekend. Alas, I didn't locate any but found enjoyment in a prolonged standoff between mobbing Red-eyed Vireos and a Blue Jay who refused to take the hint. Corey got out looking for birds at Jamaica Bay on Sunday morning and is he ever glad he did! In addition to a singing Yellow-billed Cuckoo, a Clapper Rail feeding its mate, and a Ruby-throated Hummingbird youngster almost ready to fledge, he enjoyed amazing looks at a Least Bittern. Least Bittern, seen well, will almost always be the best bird you get on an outing and in this case it was easily Corey's Best Bird of the Weekend.
How about you? What was your best bird of the weekend? Tell us in the comments section about the rarest, loveliest, or most fascinating bird you observed. If you've blogged about your weekend experience, you should include a link in your comment.