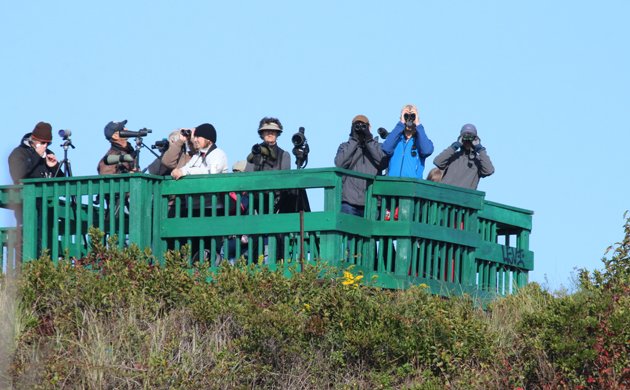 A beautiful weekend for watching birds demands beautiful people watching birds. Were you out there?
I enjoyed a nice selection of sparrows and raptors in Pennsylvania farm country, with a pair of bold and noisy Red-shouldered Hawks taking the prize. Corey's Best Bird of the Weekend was one of the 76 the Queens County Bird Club recorded during the Big Sit on Saturday at the hawk watch platform at Fort Tilden. The bird was a Dickcissel and it was identified by voice as it flew over. Not bad!
How about you? What was your best bird of the weekend? Tell us in the comments section about the rarest, loveliest, or most fascinating bird you observed. If you've blogged about your weekend experience, you should include a link in your comment.