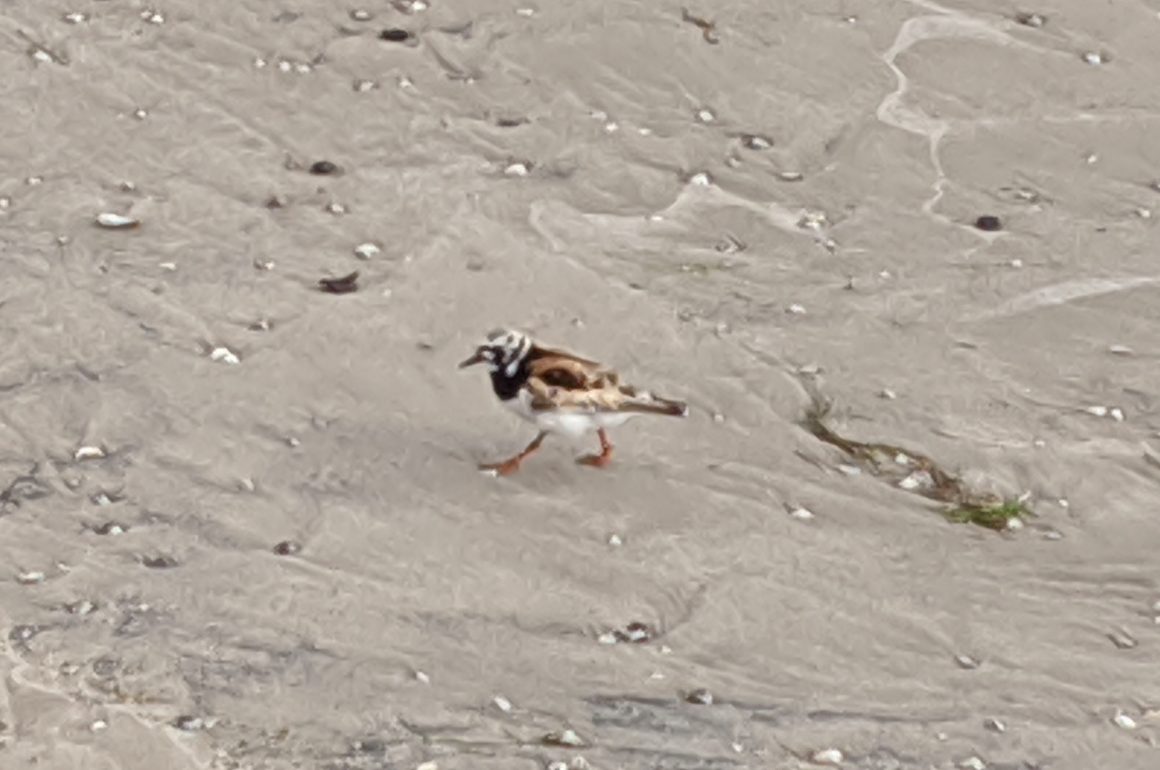 September is a classic shoulder season, not yet finished with what has passed but still subtly teasing what is to come. Change is good, particularly because it always brings new birds 😉
After one failed attempt after another, I finally added Ruddy Turnstone to Monroe County list after tracking them down to Ontario Beach. The reward for my long vigil was catching one still in its calico plumage. Corey spent his weekend camping in the wilds of the western Catskills. Though the late night Barred Owls were nice and the Bald Eagle hanging out on the lake was very pleasant, Corey most preferred when he came across a mixed flock of wood-warblers. Of those, the best was a Bay-breasted Warbler, which is Corey's Best Bird of the Weekend.
How about you? What was your best bird of the weekend? Tell us in the comments section about the rarest, loveliest, or most fascinating bird you observed. If you've blogged about your weekend experience, you should include a link in your comment.