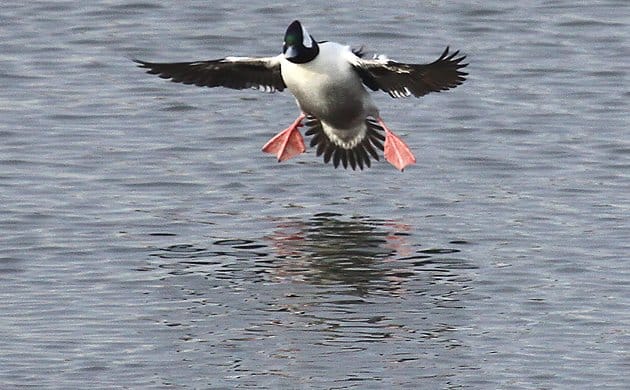 Well, NFL fans, we were just a few points away from a Bird Bowl for Super Bowl XLVII. Instead, we get the Ravens vs. 49ers in a Har-bowl. I'd rather have birds. At least those of you who are more focused on avians than athletics have a team to root for!
Corey could have chosen any of three species of owls that he tracked down in the Bronx this weekend as his Best Bird of the Weekend, but for some reason he was really digging the Bufflehead he spotted in several locations, particularly the one coming in for a landing in the photo. Owls are just too easy to appreciate. My best bird was one I didn't even go look at: my 8-year old and his friends ran in the house to tell me that a Northern Cardinal was in one of our bushes. Mason was so excited about it for some reason that he wanted to take a pic, so he grabbed my phone and snapped the shot below. Obviously, this photo won't appear in any calendars, but the experience triggered a whole discussion about cool birds with kids that usually focus on very different topics!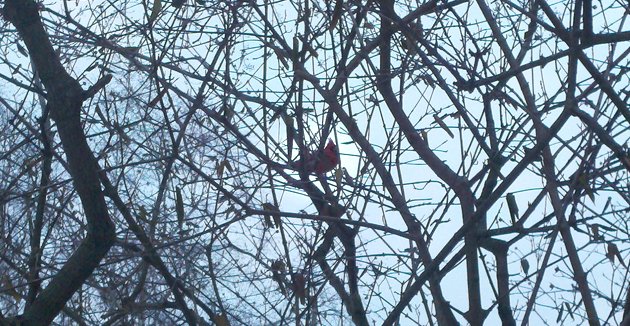 How about you? What was your best bird of the weekend? Tell us in the comments section about the rarest, loveliest, or most fascinating bird you observed. If you've blogged about your weekend experience, you should include a link in your comment.