How was your weekend? Any good birds? Don't be shy… tell us about your best bird!
The best bird of my weekend was undoubtedly the Red-tailed Hawk that took an American Crow right outside my window. Wicked! Corey found favor with the normal Forest Park feeder birds after a big NYC snowstorm, like the Carolina Wren featured below. Last but not least, Charlie is mad about the Mistle Thrush that has claimed the yew trees at the bottom of his garden.
What was your best bird of the weekend? Tell us about the rarest, loveliest, or most fascinating bird you observed in the comments section. If you've blogged about your weekend experience, we invite you to include the link in your comment.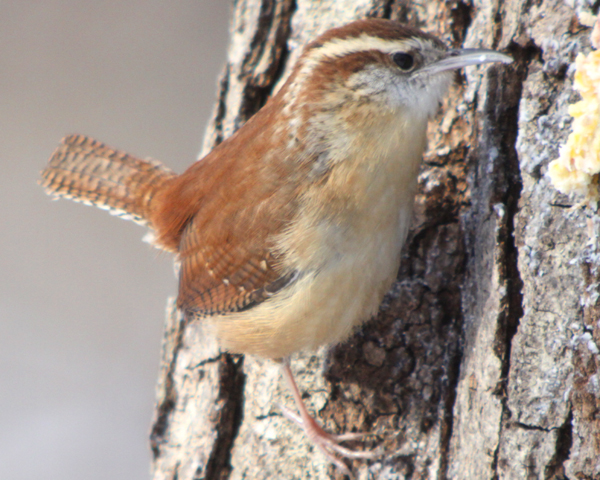 Carolina Wren in search of suet