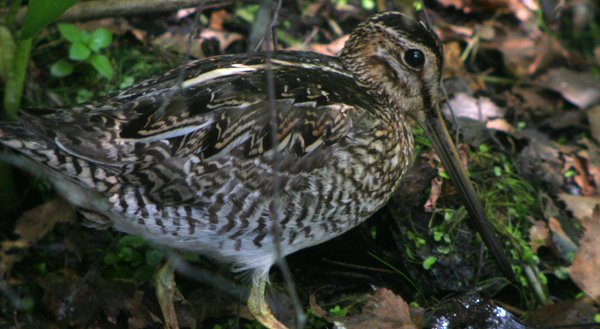 Mid-December is rarely boring for anyone with lots of holiday shopping to do, but birders are as busy this time of year as anyone not working a cash register, ringing a bell, or wearing a Santa costume. How did your Christmas Bird Count go this weekend?
Since I hate the bitter cold and snow afflicting my region, I stayed in as much as I could this weekend. However, I did learn that the Carolina Wren that raises a family in my yard during warm months decided, perhaps unwisely, to stick around for the holidays; I hope my garage is providing enough cover! Corey's Best Bird of the Weekend was a Wilson's Snipe he flushed at Edgemere Landfill in Queens during the Christmas Bird Count. It ended up being the only one on the count: a lucky save and easily his BBOTW.
How about you? What was your best bird of the weekend? Tell us in the comments section about the rarest, loveliest, or most fascinating bird you observed. If you've blogged about your weekend experience, you should include a link in your comment.