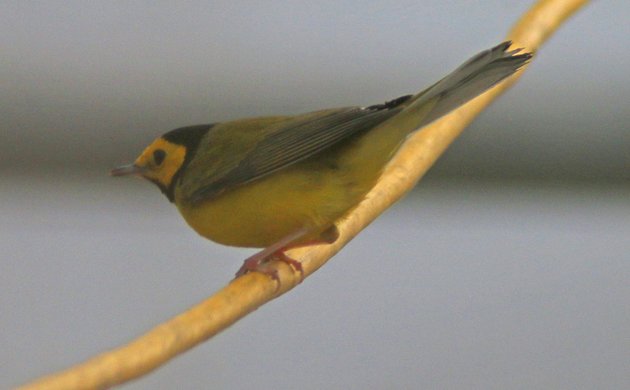 With only a few weeks left before we turn the page on 2017, birders around the world have been burning their proverbial candles at both ends to observe as many birds as possible. Did you partake in any Christmas Bird Count excitement this weekend?
I have to admit that I abstained from the CBC this year, prizing personal comfort over citizen science. Sign me up for a Memorial Day Bird Count any year! Anyway, two species of nuthatch are visible from my toasty warm kitchen, so let's give this weekend's honors to White-breasted Nuthatch. Corey's Best Bird of the Weekend was an easy one to choose this week because he found a new bird for the Queens County Christmas Bird Count, a Hooded Warbler! Sadly, even such a find could not propel Queens to a new record for the CBC, as they had 123 species total, one off their twice-achieved record count.
How about you? What was your best bird of the weekend? Tell us in the comments section about the rarest, loveliest, or most fascinating bird you observed. If you've blogged about your weekend experience, you should include a link in your comment.