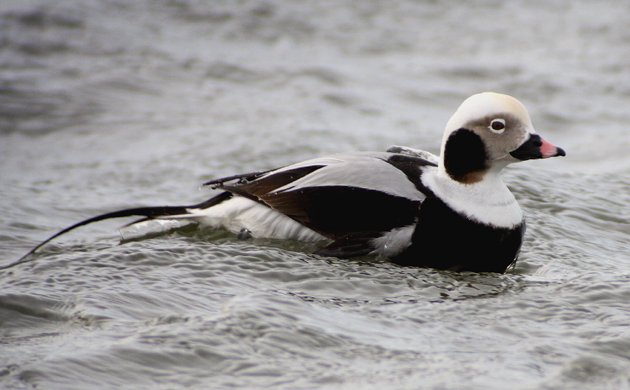 Birding tends to be an extremely freeform activity, demanding only we pursue our bliss to the best of our means and ability. But, every so often, the call is sounded, and the sharpest eyes and ears on the planet are pressed into service. This, the weekend of the Great Backyard Bird Count, is one of those times: tell us how you contributed to citizen science.
I hoped to add the Carolina Wren that's been hanging around my house to the tally, but settled instead for Northern Cardinal, the most common GBBC species at the midway point. Corey's Best Bird of the Weekend was any of the Long-tailed Ducks he spotted this weekend along the coast in a fruitless search for his first Harlequin Ducks of the year. The long-tails were a nice consolation prize.
How about you? What was your best bird of the weekend? Tell us in the comments section about the rarest, loveliest, or most fascinating bird you observed. If you've blogged about your weekend experience, you should include a link in your comment.