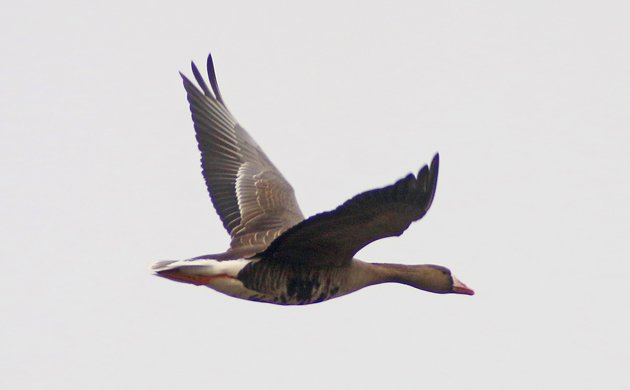 Many people I know are begrudgingly returning to work today after a long weekend or holiday away. Perhaps you're in the same boat. If so, remember that one of the most mature ways to deal with the end of a memorable vacation is simply to plan the next one!
I'm back in the United States now, but the best bird of my weekend was a Sand Partridge in Ein Gedi by the Dead Sea; not only does this bird symbolize the unearthly desert from which it hails, but this species represents my 1500th lifer! Corey's Best Bird of the Weekend was going to be one of the birds he saw in Puerto Rico on Friday before flying back to New York. Instead, a Greater White-fronted Goose in Flushing Meadows-Corona Park, a new bird for Corey's absurd Queens list (now up to 313 species!), took the prize.
How about you? What was your best bird of the weekend? Tell us in the comments section about the rarest, loveliest, or most fascinating bird you observed. If you've blogged about your weekend experience, you should include a link in your comment.