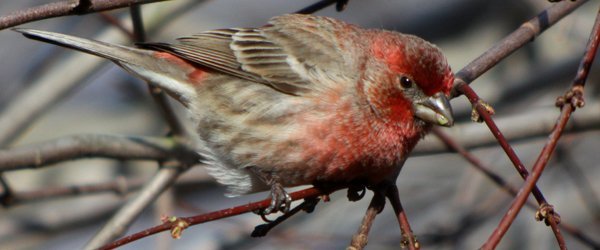 Mid-January offers some pretty bland birding in many parts of the Northern Hemisphere, or at least little you can't see during the month before or after. Is that why millions of people seemed to crowd their nearest urban center on Saturday? Guess January birding really is boring…
During such an eventful weekend, I observed nothing more interesting than a House Finch—check out more images from Corey's gallery–which assumes some air of respectability for being my first of the year. Corey did not get out birding much this weekend after our trip to Puerto Rico last week. But he did manage to carve out a couple of hours on Sunday morning to hit a couple of local parks in Queens where he found his Best Bird of the Weekend, a flyover American Pipit at Flushing Meadows-Corona Park.
How about you? What was your best bird of the weekend? Tell us in the comments section about the rarest, loveliest, or most fascinating bird you observed. If you've blogged about your weekend experience, you should include a link in your comment.