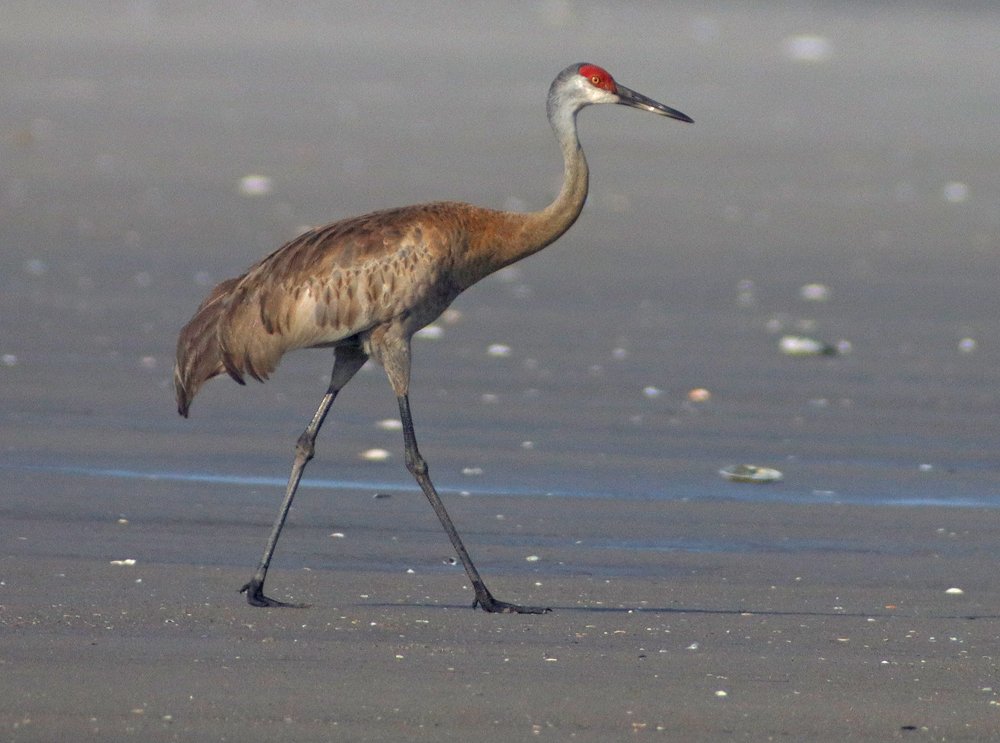 The best of summer birding in my experience takes place at the beach. Our land-locked species in temperate zones tend to become too focused on the little details of perpetuating their species to be sufficiently entertaining. Out on the shore, though, a whole suite of species exists in the places we gravitate to anyway.
I found myself fully immersed in marine species while boating, fishing, and birding coastal Virginia with family this weekend. The best of a bunch of birds I see all too rarely was, quite fittingly, Virginia Rail showing well in a saltmarsh. Corey was originally planning on getting up early to get out birding on Saturday morning but when his alarm went off he decided to ignore it and sleep in. When he finally woke up at the amazingly late time of quarter after seven he saw that a Sandhill Crane had been reported at Breezy Point and he also had an offer from a friend with a permit to park there to take him to see the bird! Rarely has Corey ever moved so fast and by very shortly after 8AM he was at Breezy Point and speed walking out to the tip! Fortunately, the bird stuck and he got great looks at this spectacular new bird for Queens!
How about you? What was your best bird of the weekend? Tell us in the comments section about the rarest, loveliest, or most fascinating bird you observed. If you've blogged about your weekend experience, you should include a link in your comment.