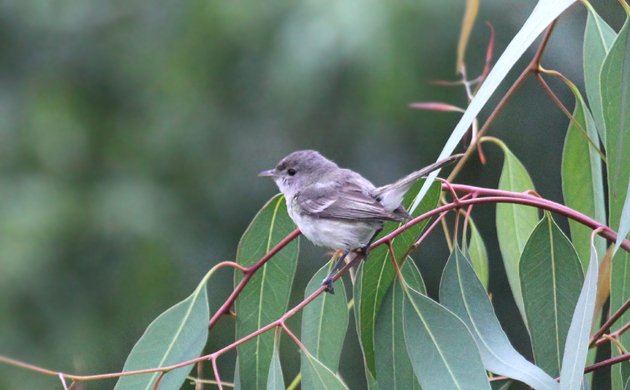 Is it coincidence or conspiracy that Father's Day falls on a weekend where very good birding can still be found in most areas? You be the judge…
I got into a bunch of great grassland and forest birds this weekend. Honors go to American Redstart which somehow escaped me for the year until now. Corey was very pleased to finally find a Bell's Vireo this weekend in Carbon Canyon Regional Park in Orange County, California. One of three lifers in his first two days in California and one that he was proud to identify by voice before he tracked down a visual. It mostly made up for this disaster.
How about you? What was your best bird of the weekend? Tell us in the comments section about the rarest, loveliest, or most fascinating bird you observed. If you've blogged about your weekend experience, you should include a link in your comment.