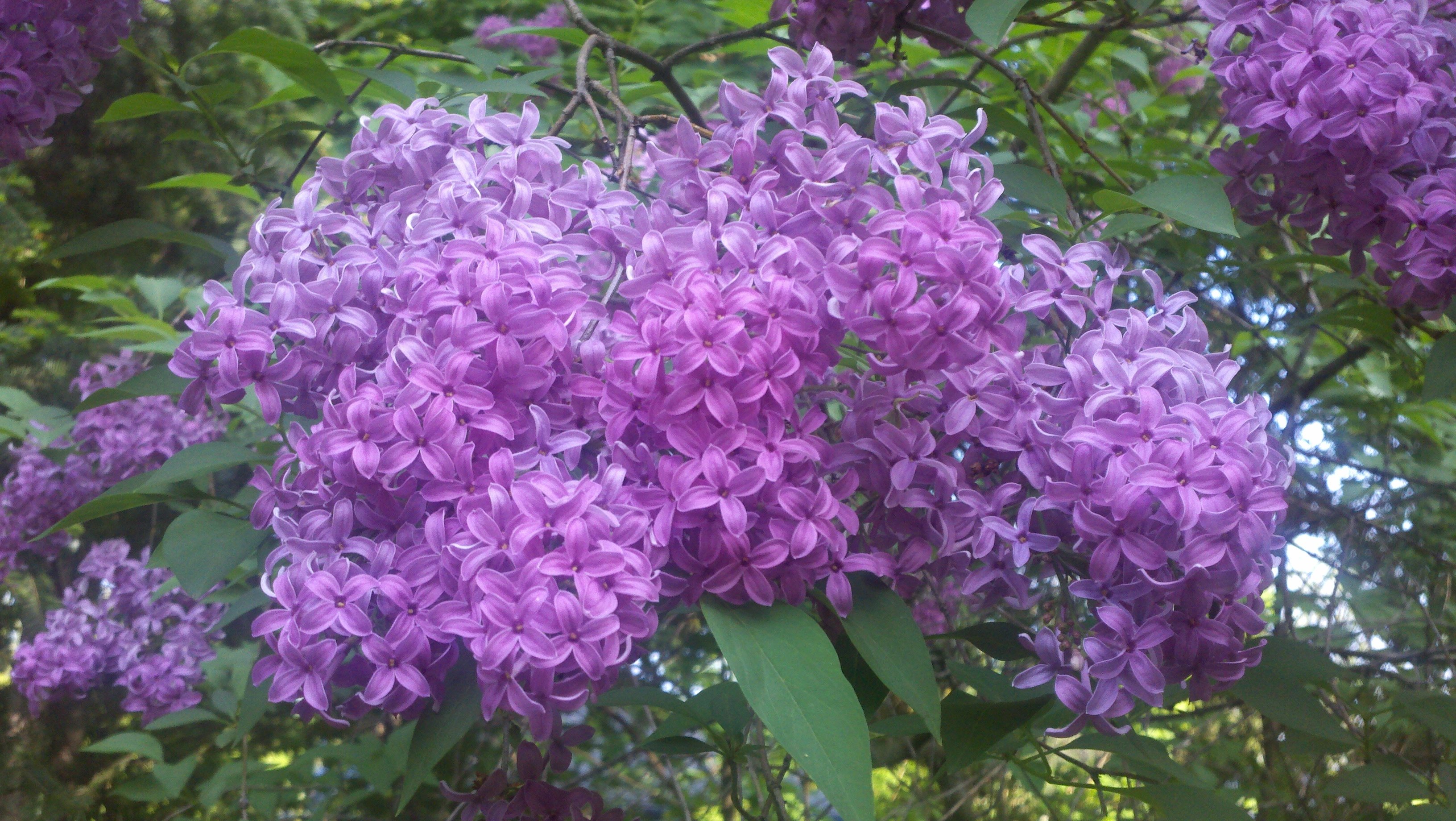 Rochester, NY is often called the Flour City in honor of the mills that once thrived along the faster courses of the Genessee River. That nickname, however, acquired the alternate interpretation of Flower City once the flour trade dwindled and folks got serious about the blossoms that star in spring around here. Lilacs are kind of a big deal in Rochester. In fact, the spring festival season kicks off with the Lilac Festival, now in its 115th year. Curiously, the Lilac Festival can't always promised peak blooms in the face of changing climate, but seems to ensure at least one rainy weekend a year!
I didn't make it to the Lilac Festival, but saw plenty of lilacs in bloom. I saw a few birds as well, the best of which was a spritely American Redstart. Corey had an absurd array of avians to choose from as his Best Bird of the Weekend considering that between Friday and Sunday he saw 148 species in his journeys around Queens, the Bronx, and Sullivan, Ulster, and Orange Counties. His best bird, however, was a bit of a surprise – a Winter Wren in Queens on Friday, a very late bird for New York City. He heard another on breeding territory in Sullivan County on Sunday and wondered if the bird he saw Friday had made its way north. If only we could recognize birds as individuals!
How about you? What was your best bird of the weekend? Tell us in the comments section about the rarest, loveliest, or most fascinating bird you observed. If you've blogged about your weekend experience, you should include a link in your comment.