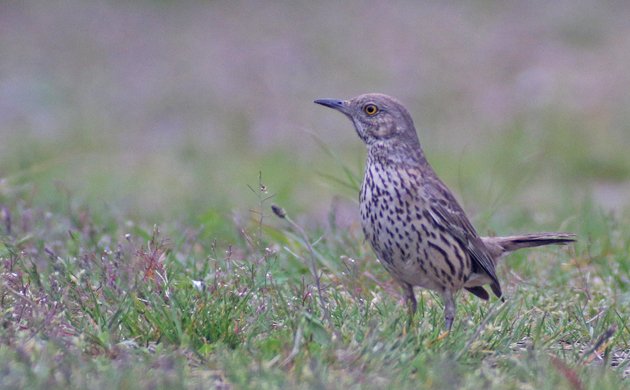 If you're devoting as many free hours to birding as we are this month, you have no time for preamble. Let's share sightings!
i saw plenty of new birds this weekend, some of them in the process of making future new birds. Though I spied quite a few warblers, my best looks were of Scarlet Tanager, a bell-ringer of a bird any day. Corey had no problem picking out his Best Bird of the Weekend. Late Friday afternoon he was birding at Jamaica Bay Wildlife Refuge and came across an odd thrasher. Before too long the identification was clinched as a Sage Thrasher, the fifth record for this bird in New York State and the first since 1973. Seeing as it is the rarest bird Corey has ever found and it was in Queens picking it as his Best Bird of the Weekend was an easy choice!
How about you? What was your best bird of the weekend? Tell us in the comments section about the rarest, loveliest, or most fascinating bird you observed. If you've blogged about your weekend experience, you should include a link in your comment.