How was your weekend? North of the equator, we have precious few remaining days where light exceeds darkness. The encroaching darkness instills in me a measure of gloom, but also creates the conditions that make fall activities interesting. Remember, I'm writing to you from a fairly northern latitude, though Clare probably thinks I'm spoiled!
My weekend was full of fall family fun with the highlight, a trip to pick the last of the season's berries and the first of its apples. The best bird had to be an American Goldfinch pulsing overhead that Mason identified by song… amazing! Frankly, I had no idea he even paid much attention to birds. Corey can't really choose his best bird of the weekend since he had a blast at the Midwest Birding Symposium. However, he is quite pleased with this photo of a female Common Yellowthroat: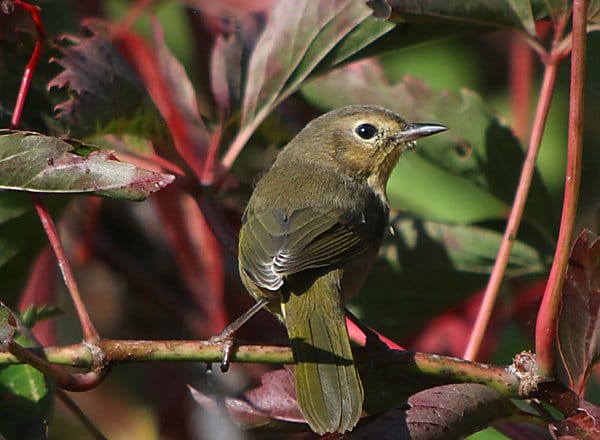 What was your best bird of the weekend? Tell us in the comments section about the rarest, loveliest, or most fascinating bird you observed. If you've blogged about your weekend experience, you should include a link in your comment.