I was in Plattsburgh, NY, for work, minding my own business and walking across SUNY-Plattsburgh's campus. Bird calls, familiar bird calls: Pine Grosbeaks. Of course, I had my camera with me, as they had recently been reported there on a local listserv and, hey, you have to be prepared to see Pine Grosbeaks!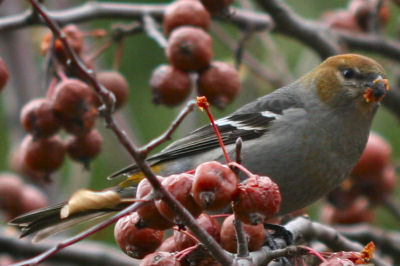 messy eater
It feels crazy to say it, but this is the third time I've seen Pine Grosbeaks this year, the only times I've ever seen them.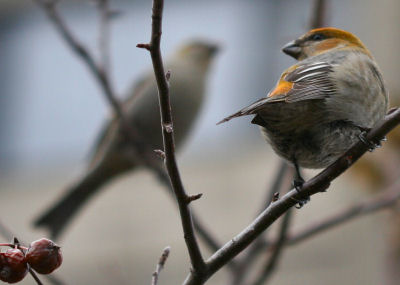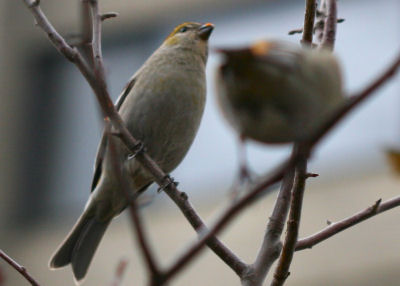 Two minutes worth of looking at the eight females/juvenile males and then back to work.
Then the long drive home over the Adirondacks in rain and snow and dark. The winter birds are great but I want spring already…