While we're on the subject of truly sensational hummingbirds, I'd like to introduce one of the finest specimens to be found in the Greater Antilles…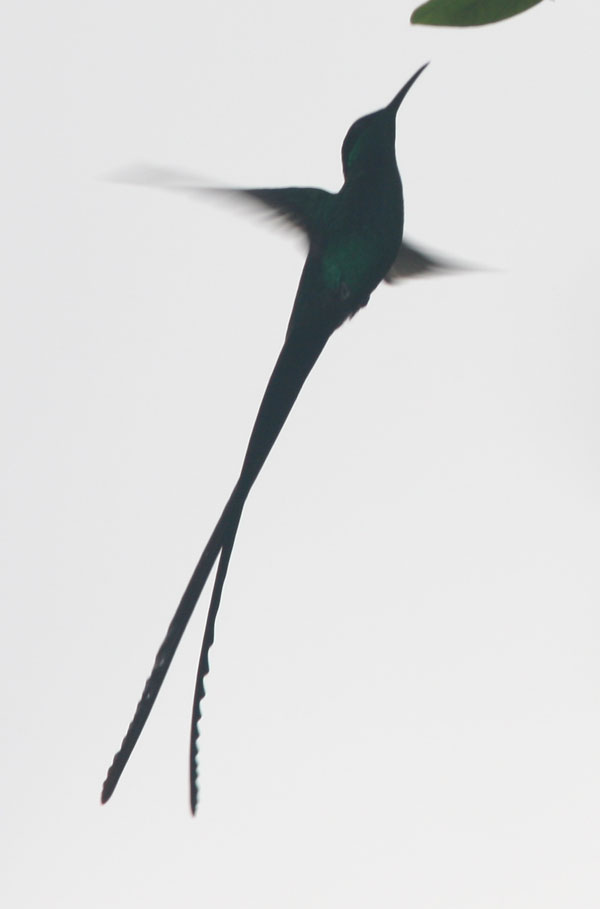 Enter the Black-billed Streamertail! Of course, the bird's stately silhouette proves the provenance of its name but only suggests its brilliant emerald raiment…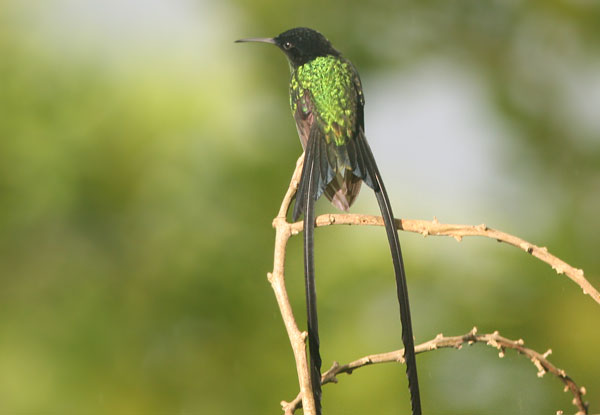 The Black-billed Streamertail (Trochilus scitulus) is a Jamaican endemic, either conspecific or closely related to its more common cousin, the Red-billed Streamertail (Trochilus polytmus). While the red-billed variety is easily found throughout Jamaica, the black-bill is restricted to the eastern corner of the island.
Some call this bird the swallow tail while others dub it streamer-tail, swallow-streamer, or scissors-tail. Obviously, those ribbon-like retrices, which far exceed the male bird's body in length, make an impression! The independent mobility of the streamers is also pretty cool.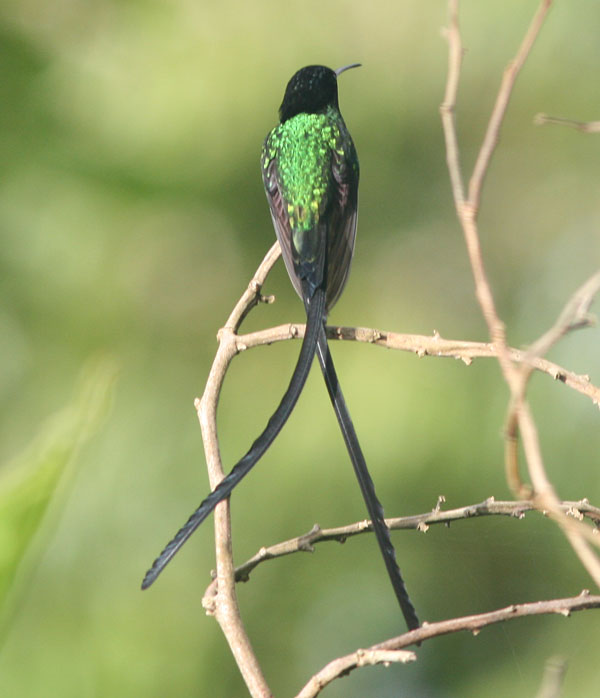 The most prominent moniker for the Black-billed Streamertail, which is lumped in with its red-billed kin as the national bird of Jamaica, is the Doctor Bird. This nickname may be derived from the similarity of the streamertail to the frock of a doc or possibly from the tender care with which the bird administers to flowers. The blossom below was one of the streamertails' favorite patients when I watched them at Hotel Mocking Bird Hill in Port Antonio…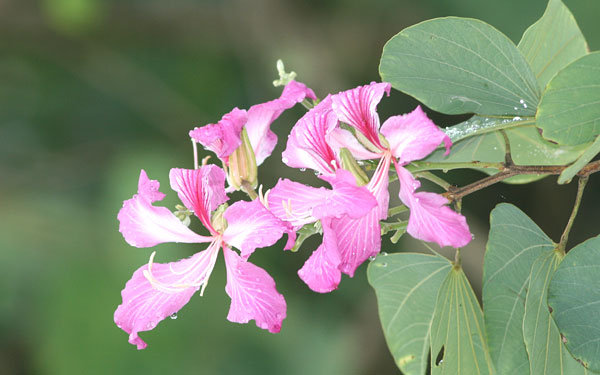 But isn't it the way of things in the dynamic, dimorphic world of birds that an avian's appellation may only apply to adult males? Case in point, all Black-billed Streamertails have black bills but not all of them have streamertails. Try to guess what this bird, probably a juvenile, thinks of that sorry state of affairs…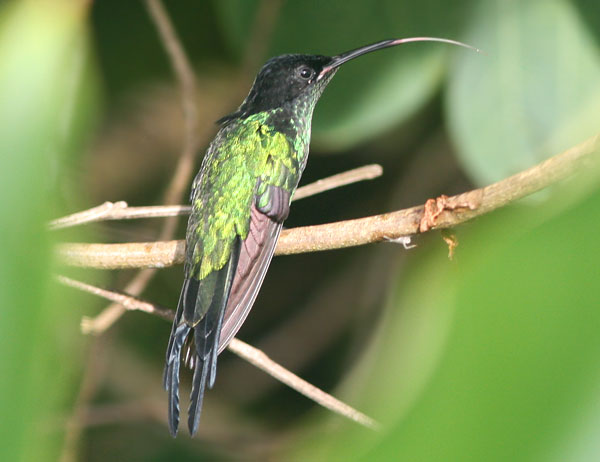 The Black-billed Streamertail stands as one of the most special species to see in one of the most special spots in the Caribbean. It's safe to say that no hummingbird lover's list is complete without it.