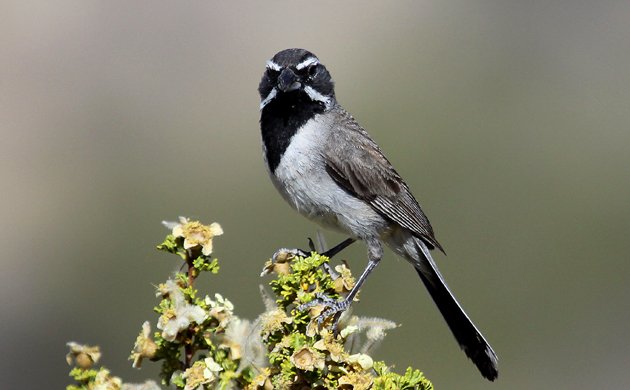 On my western sojourn back in June we made a half-day visit to the absolutely gorgeous Red Rock Canyon National Conservation Area near Las Vegas. Because we had four children with us we chose to do the thirteen-mile loop road, stopping several times to take in the views and once, at the Willow Springs Picnic Area, to take a short hike through the desert. Though our visit was all-too-quick it was memorable and enjoyable and should I ever find myself in Las Vegas again I will definitely make it a point to stop back at Red Rock and explore it more thoroughly.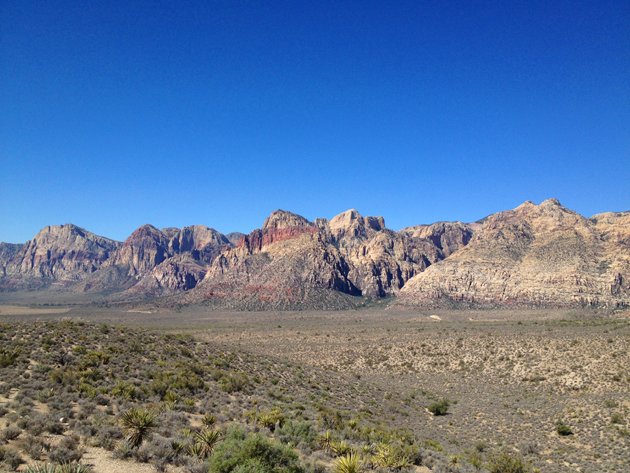 a view along the scenic drive at Red Rock Canyon National Conservation Area
One element of Red Rock Canyon that I probably don't need to see much better is the Black-throated Sparrow. One incredibly cooperative and confiding bird sang from a nearby bush and then flew to the rock I was photographing it from and briefly foraged there while I hustled to back up so I could get it in focus. It then flew back to its original perch and just sat for awhile before continuing on its way.
Amphispiza bilineata is a species of the desert and it is found throughout proper habitat in the southwestern United States and northern Mexico. It is an attractive and kind of awe-inspiring little bird, as most creatures that can survive in harsh conditions are (at least to me).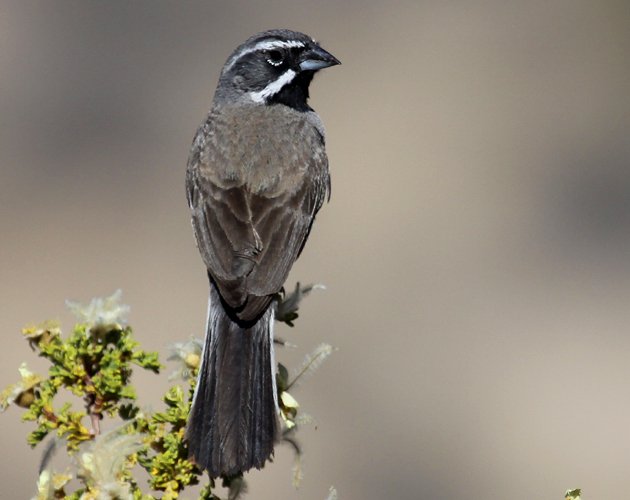 The bird in these pictures was the first of its species I had seen in six years and it more than made up for lost time. Enjoy!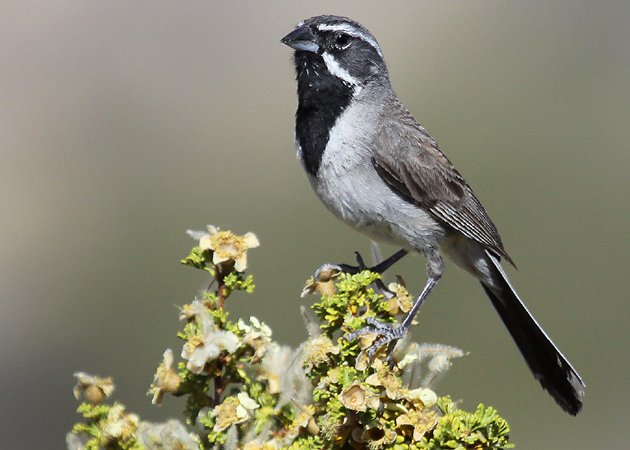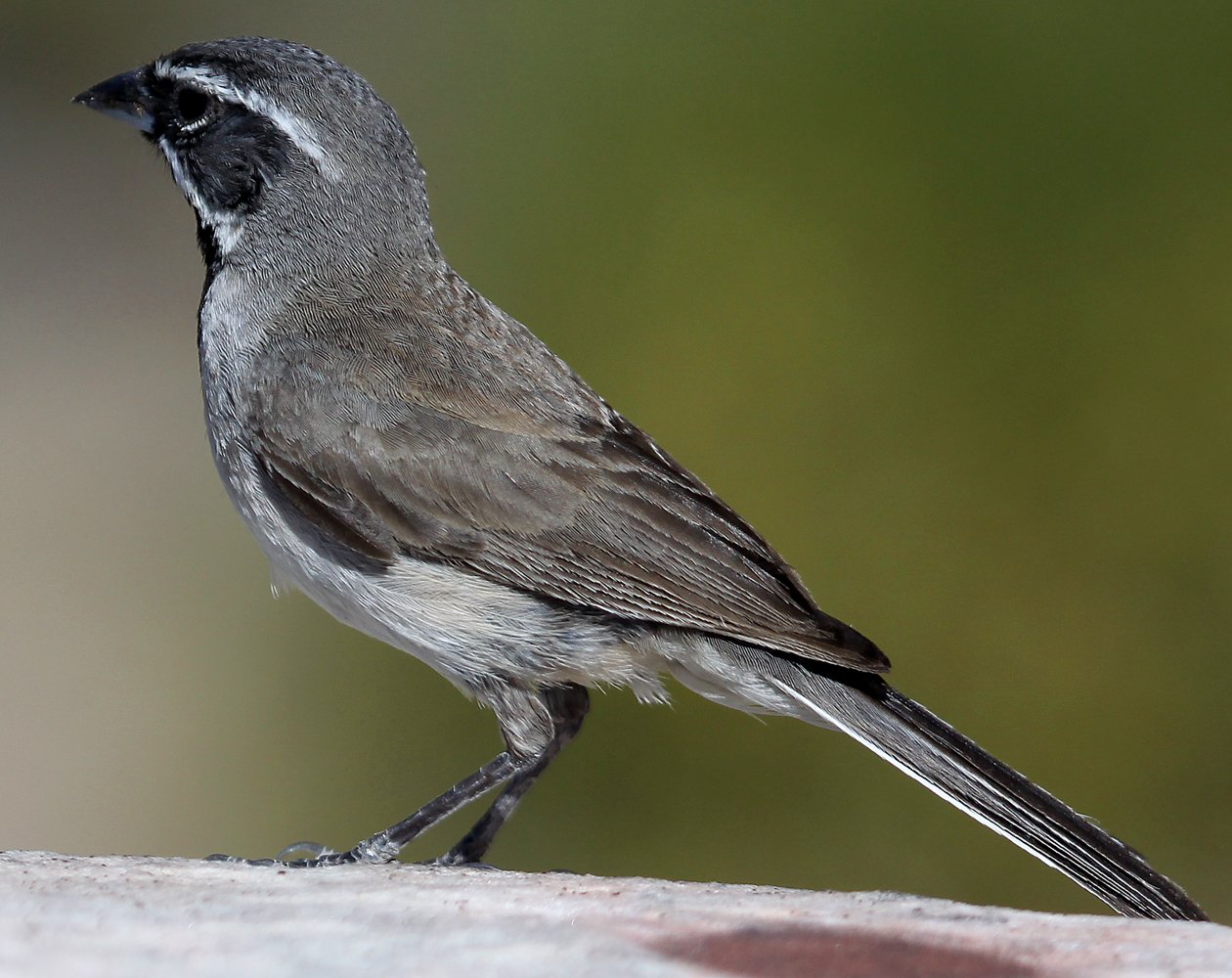 Click the image above for a bigger version.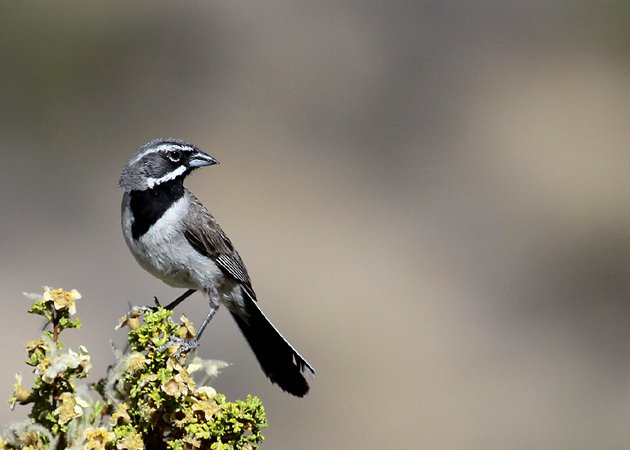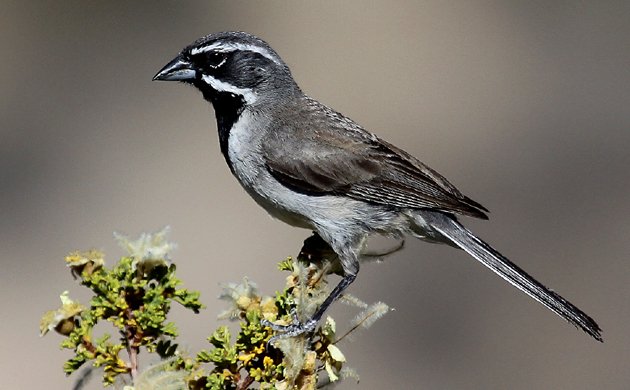 …
For comparison purposes, here is a shot of a Black-chinned Sparrow, another desert sparrow found at Red Rock Canyon.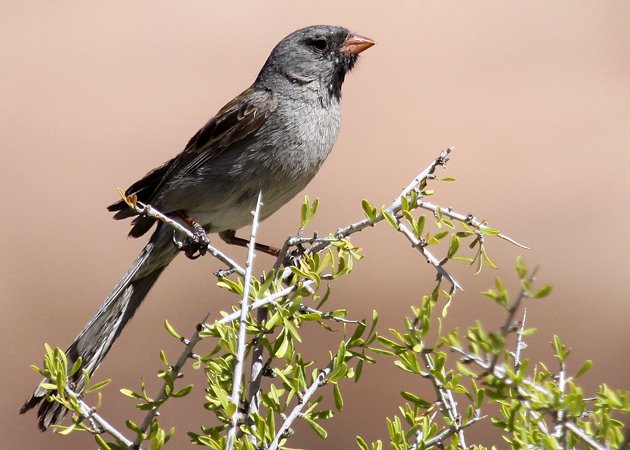 …
I hope you liked these shots of Black-throated Sparrows.  If you want to see more great images of birds check out our big and growing page of photo galleries, 10,000 Clicks!
………