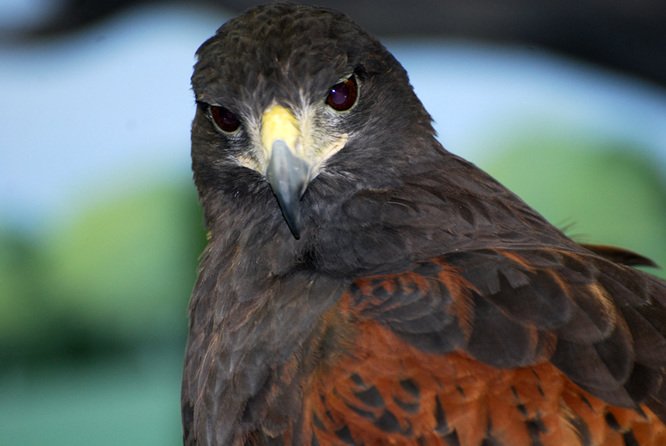 The answer is: no.
No hawk can carry off a 12-pound pet. No hawk can carry off a 3-pound pet. The largest hawk in North America (the Ferruginous Hawk) weighs at most four pounds, so leaving the ground carrying three – let alone twelve – would be aerodynamically (not to mention logically) impossible. Red-tailed Hawks weigh about two pounds.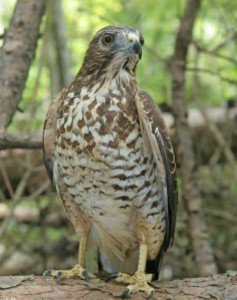 That did not stop a New Jersey animal shelter from publishing this rabble-rousing flyer on Facebook, all written in alarming red capital letters:
PARK RANGERS AND VET OFFICES ARE PUTTING OUT WARNINGS. THIS YEAR THE HAWKS REALLY SEEM TO BE OUT IN FORCE OFF THE EAST COAST.
THE PETS THAT ARE IN REAL DANGER ARE THE ONES WHO ARE 12 POUNDS AND UNDER. THESE ARE THE PETS THAT HAWKS CAN SWOOP DOWN AND GRAB.
DO NOT LEAVE YOUR PETS OUTSIDE WITHOUT SUPERVISION.
One could joke about the squadrons of hawks out patrolling the beaches, or the park rangers suddenly worried about the safety of household pets, but before it was taken down the post had over 108,000 views, 4,200 Likes, and 1,000 comments. And since these things never really disappear, it's still out there.
The frustrating responses went like this: "OMG!" "Yikes!" "I had no idea!" "How awful!" The frightening responses went like this: "Just shoot 'em." "That's why we need more trapping." "I'm going to string wire all across my backyard!"
Wildlife lovers and rehabilitators, as always, tried to intervene. "I have been caring for raptors for almost 29 years and not even a Bald Eagle can carry off 12 pounds," wrote Eileen Wicker, the Executive Director of Raptor Rehabilitation of Kentucky. "Please disregard this for the rubbish it is!"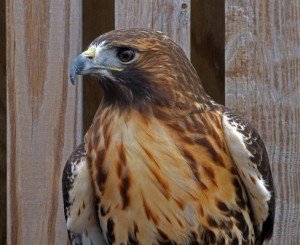 If you see a flyer such as this and you're unfamiliar with wildlife, you can 1) believe the hundreds of people who write things like "I know for a fact a Barn Owl can carry off a 3-pound Chihuahua!" (Barn Owls weigh about a pound); 2) access fact-filled sites like the Peregrine Fund or the Cornell Lab of Ornithology; or 3) call any raptor rehabilitation center, and whoever answers the phone will tell you that the information on Facebook is bunk.
There's one more option, if you'd like to combine learning and entertainment: 4) watch this Monty Python clip, which does a fabulous job of explaining exactly what we're talking about using a coconut, European Swallows, and King Arthur:
Once you watch it, every time someone posts about a murderous hawk carrying off twelve pounds, you'll be able to set them straight.
One might say the heart of the person who wrote the flyer was in the right place. But they were abysmally ignorant, not only of the facts but of the damage that can be done by posting something so stupid. Predators have a hard enough time surviving without having to deal with the fallout from something they're incapable of even doing.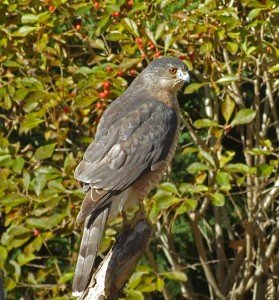 This is not to say they might not take a swipe at a very tiny dog. If you have a one, be careful and use common sense. If you have a cat, keep it inside.
"All birds of prey are protected by state and federal law," says Eileen Wicker. "If you harm one or threaten one in any manner, you are subject to a fine and prison term. Appreciate their beauty, and their value to our earth."
All photos courtesy of Raptor Rehabilitation of Kentucky. Click here for more.