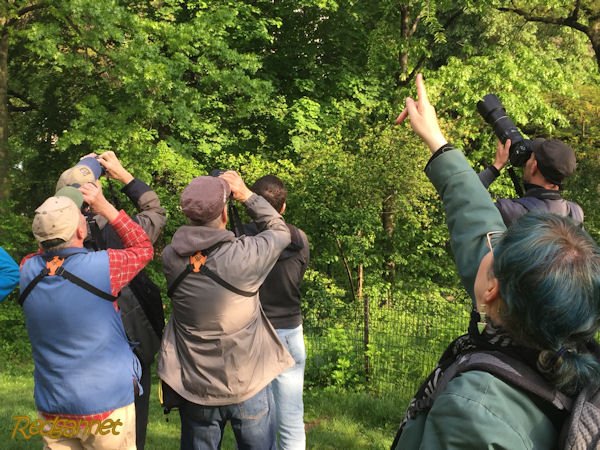 eBird have applied their new taxonomy as of July/August 2019. What a boon for listers. Desk-top birders have been anxiously awaiting the new catalogue, hoping for splits to boost numbers rather than lumps to reduce them. In publishing the most current thinking, eBird have become the month's biggest contributor to the life list, expanding it by 7 brand new species and pushing it to 3774. I just live for this stuff!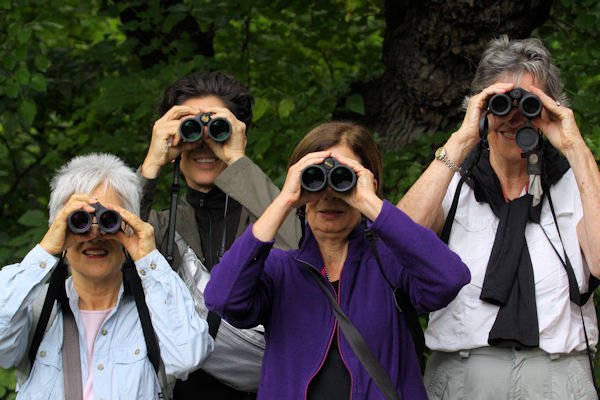 Not to be out-done, the beats have been out doing their thing as well. 7 species were added to the life list in the time-honoured fashion of actually identifying the  birds in the field.
12 beats visited 12 countries (USA, UK, Costa Rica, Ghana, Nigeria, New Zealand, Serbia, Ireland, Australia, Mexico, China and Argentina), sharing 148 lists along the way and noting 844 species (old and new). They have pushed the year list beyond 2K. Today it stands at 2019, but watch this space!
This is the month's haul;
World Month List
Alphabetic Taxonomic
Location
Date
1
Great Tinamou – Tinamus major
Hotel Tierras Enamoradas
03 Aug 2019
2
Little Tinamou – Crypturellus soui
Cerro Lodge
15 Aug 2019
3
White-faced Whistling-Duck – Dendrocygna viduata
Legon waterworks
17 Aug 2019
4
Black-bellied Whistling-Duck – Dendrocygna autumnalis
Cerro Lodge
15 Aug 2019
5
Fulvous Whistling-Duck – Dendrocygna bicolor
Lago de Cuitzeo
12 Aug 2019
6
Greater White-fronted Goose – Anser albifrons
Sacramento NWR–Auto Tour Route
17 Aug 2019
7
Canada Goose – Branta canadensis
Hogan Point Rd., pond and flooded field
03 Aug 2019
8
Mute Swan – Cygnus olor
Braddock Bay–East Spit
03 Aug 2019
9
Radjah Shelduck – Radjah radjah
Western Australia
26 Aug 2019
10
Wood Duck – Aix sponsa
Art Museum Waterworks
06 Aug 2019
11
Cinnamon Teal – Spatula cyanoptera
Tualatin River NWR
08 Aug 2019
12
Northern Shoveler – Spatula clypeata
Sacramento NWR–Auto Tour Route
17 Aug 2019
13
Gadwall – Mareca strepera
Sacramento NWR–Auto Tour Route
17 Aug 2019
14
Pacific Black Duck – Anas superciliosa
Royal NP, Audley
22 Aug 2019
15
Eastern Spot-billed Duck – Anas zonorhyncha
Nanhui Dongtan (????)
16 Aug 2019
16
Mallard – Anas platyrhynchos
The Giants Causeway
01 Aug 2019
17
Mexican Duck – Anas diazi
Lago de Cuitzeo
12 Aug 2019
18
Northern Pintail – Anas acuta
Tualatin River NWR
08 Aug 2019
19
Green-winged Teal – Anas crecca
Sacramento NWR–Auto Tour Route
17 Aug 2019
20
Gray Teal – Anas gracilis
Warriewood Wetlands
26 Aug 2019
21
Chestnut Teal – Anas castanea
Royal NP, Audley
22 Aug 2019
22
Ferruginous Duck – Aythya nyroca
Reva–Reva Lake (IBA podru?je Uš?e Save u Dunav)
26 Aug 2019
23
Common Eider – Somateria mollissima
The Giants Causeway
03 Aug 2019
24
Black Scoter – Melanitta americana
Jones Beach SP–West End
08 Aug 2019
25
Bufflehead – Bucephala albeola
Sacramento NWR–Auto Tour Route
17 Aug 2019
26
Common Goldeneye – Bucephala clangula
Braddock Bay–East Spit
10 Aug 2019
27
Ruddy Duck – Oxyura jamaicensis
Lago de Cuitzeo
12 Aug 2019
28
West Mexican Chachalaca – Ortalis poliocephala
El Temascal (área general)
17 Aug 2019
29
Crested Guan – Penelope purpurascens
Tárcoles
15 Aug 2019
30
Great Curassow – Crax rubra
Hotel Tierras Enamoradas
03 Aug 2019
31
Indian Peafowl – Pavo cristatus
Irvine Regional Park
02 Aug 2019
32
Ring-necked Pheasant – Phasianus colchicus
Nanhui Dongtan (????)
05 Aug 2019
33
Wild Turkey – Meleagris gallopavo
Colusa NWR–Auto Tour Route
17 Aug 2019
34
Little Grebe – Tachybaptus ruficollis
Nanhui Dongtan (????)
05 Aug 2019
35
Australasian Grebe – Tachybaptus novaehollandiae
Royal NP, Audley
22 Aug 2019
36
Pied-billed Grebe – Podilymbus podiceps
Tualatin River NWR
08 Aug 2019
37
Great Crested Grebe – Podiceps cristatus
Nanhui Dongtan (????)
05 Aug 2019
38
Western Grebe – Aechmophorus occidentalis
Sacramento NWR–Auto Tour Route
17 Aug 2019
39
Clark's Grebe – Aechmophorus clarkii
Lago de Cuitzeo
12 Aug 2019
40
Rock Pigeon – Columba livia
Santa Catalina Island–Avalon area
01 Aug 2019
41
Common Wood-Pigeon – Columba palumbus
The Giants Causeway
01 Aug 2019
42
White-headed Pigeon – Columba leucomela
Strickland State Forest
24 Aug 2019
43
Red-billed Pigeon – Patagioenas flavirostris
calle jocote
01 Aug 2019
44
Band-tailed Pigeon – Patagioenas fasciata
Road to PN Volcán Poás
08 Aug 2019
45
Ruddy Pigeon – Patagioenas subvinacea
Sendero Rey de Cocora
23 Aug 2019
46
Short-billed Pigeon – Patagioenas nigrirostris
PN Braulio Carrillo–Quebrada González
02 Aug 2019
47
Eurasian Collared-Dove – Streptopelia decaocto
Santa Catalina Island–Avalon area
01 Aug 2019
48
Red-eyed Dove – Streptopelia semitorquata
Lagos Sheraton Hotel and Towers
12 Aug 2019
49
Red Collared-Dove – Streptopelia tranquebarica
Nanhui Dongtan (????)
18 Aug 2019
50
Spotted Dove – Streptopelia chinensis
Nanhui Dongtan (????)
05 Aug 2019
51
Laughing Dove – Streptopelia senegalensis
Lagos Sheraton Hotel and Towers
12 Aug 2019
52
Brown Cuckoo-Dove – Macropygia phasianella
Strickland State Forest
24 Aug 2019
53
Black-billed Wood-Dove – Turtur abyssinicus
Legon waterworks
17 Aug 2019
54
Inca Dove – Columbina inca
calle jocote
01 Aug 2019
55
Common Ground Dove – Columbina passerina
Honnas Pond (31.585, -111.349)
17 Aug 2019
56
Ruddy Ground Dove – Columbina talpacoti
Cerro Lodge
15 Aug 2019
57
Ruddy Quail-Dove – Geotrygon montana
Hotel Tierras Enamoradas
03 Aug 2019
58
Violaceous Quail-Dove – Geotrygon violacea
Hotel Tierras Enamoradas
03 Aug 2019
59
Olive-backed Quail-Dove – Leptotrygon veraguensis
PN Braulio Carrillo–Quebrada González
02 Aug 2019
60
White-tipped Dove – Leptotila verreauxi
calle jocote
01 Aug 2019
61
Gray-chested Dove – Leptotila cassinii
Hotel Tierras Enamoradas
03 Aug 2019
62
White-winged Dove – Zenaida asiatica
calle jocote
03 Aug 2019
63
Mourning Dove – Zenaida macroura
Santa Catalina Island–Avalon area
01 Aug 2019
64
New Zealand Pigeon – Hemiphaga novaeseelandiae
Tunnel Gully–Tane's Track
08 Aug 2019
65
Guinea Turaco – Tauraco persa
University of Ghana Botanical Gardens
17 Aug 2019
66
Western Plantain-eater – Crinifer piscator
Lagos Sheraton Hotel and Towers
12 Aug 2019
67
Groove-billed Ani – Crotophaga sulcirostris
Lago de Cuitzeo
12 Aug 2019
68
Greater Roadrunner – Geococcyx californianus
CAP Recharge Basin–Mile Wide Rd
12 Aug 2019
69
Senegal Coucal – Centropus senegalensis
Lagos Sheraton Hotel and Towers
12 Aug 2019
70
Lesser Coucal – Centropus bengalensis
Nanhui Dongtan (????)
05 Aug 2019
71
Squirrel Cuckoo – Piaya cayana
calle jocote
01 Aug 2019
72
Yellow-billed Cuckoo – Coccyzus americanus
Great Vly WMA–West Camp Rd.
11 Aug 2019
73
Common Cuckoo – Cuculus canorus
Nanhui Dongtan (????)
05 Aug 2019
74
Lesser Nighthawk – Chordeiles acutipennis
Irvine Regional Park
02 Aug 2019
75
Spot-fronted Swift – Cypseloides cherriei
Tárcoles
15 Aug 2019
76
Chestnut-collared Swift – Streptoprocne rutila
calle jocote
04 Aug 2019
77
White-collared Swift – Streptoprocne zonaris
PN Braulio Carrillo–Quebrada González
02 Aug 2019
78
Mottled Spinetail – Telacanthura ussheri
Lagos Sheraton Hotel and Towers
12 Aug 2019
79
Chimney Swift – Chaetura pelagica
Art Museum Waterworks
06 Aug 2019
80
Vaux's Swift – Chaetura vauxi
PN Braulio Carrillo–Quebrada González
02 Aug 2019
81
Costa Rican Swift – Chaetura fumosa
Tárcoles
15 Aug 2019
82
Gray-rumped Swift – Chaetura cinereiventris
Hacienda Pozo Azul
23 Aug 2019
83
Common Swift – Apus apus
Garvagh
02 Aug 2019
84
African Palm-Swift – Cypsiurus parvus
Lagos Sheraton Hotel and Towers
12 Aug 2019
85
Green Hermit – Phaethornis guy
PN Braulio Carrillo–Quebrada González
02 Aug 2019
86
Long-billed Hermit – Phaethornis longirostris
Hotel Tierras Enamoradas
03 Aug 2019
87
Stripe-throated Hermit – Phaethornis striigularis
PN Braulio Carrillo–Quebrada González
02 Aug 2019
88
Brown Violetear – Colibri delphinae
Cinchona–Mirador La Cascada
11 Aug 2019
89
Lesser Violetear – Colibri cyanotus
Poasito–Freddo Fresas
08 Aug 2019
90
Green-breasted Mango – Anthracothorax prevostii
Tárcoles
15 Aug 2019
91
Green Thorntail – Discosura conversii
Cinchona–Mirador La Cascada
11 Aug 2019
92
Green-crowned Brilliant – Heliodoxa jacula
Cinchona–Mirador La Cascada
11 Aug 2019
93
Rivoli's Hummingbird – Eugenes fulgens
12796 Tucson Avenue, Mount Lemmon, Arizona, US (32.442, -110.758) Private residence
17 Aug 2019
94
Talamanca Hummingbird – Eugenes spectabilis
Road to PN Volcán Poás
08 Aug 2019
95
Plain-capped Starthroat – Heliomaster constantii
Villa San Ignacio, Alajuela
10 Aug 2019
96
Fiery-throated Hummingbird – Panterpe insignis
Road to PN Volcán Poás
08 Aug 2019
97
White-bellied Mountain-gem – Lampornis hemileucus
Sendero Rey de Cocora
23 Aug 2019
98
Purple-throated Mountain-gem – Lampornis calolaemus
Poasito–Freddo Fresas
08 Aug 2019
99
Ruby-throated Hummingbird – Archilochus colubris
Olana State Historic Site
11 Aug 2019
100
Black-chinned Hummingbird – Archilochus alexandri
12796 Tucson Avenue, Mount Lemmon, Arizona, US (32.442, -110.758) Private residence
17 Aug 2019
101
Anna's Hummingbird – Calypte anna
Santa Catalina Island–Avalon area
01 Aug 2019
102
Broad-tailed Hummingbird – Selasphorus platycercus
12796 Tucson Avenue, Mount Lemmon, Arizona, US (32.442, -110.758) Private residence
17 Aug 2019
103
Rufous Hummingbird – Selasphorus rufus
12796 Tucson Avenue, Mount Lemmon, Arizona, US (32.442, -110.758) Private residence
17 Aug 2019
104
Allen's Hummingbird – Selasphorus sasin
Santa Catalina Island–Avalon area
01 Aug 2019
105
Scintillant Hummingbird – Selasphorus scintilla
Sendero Rey de Cocora
23 Aug 2019
106
Broad-billed Hummingbird – Cynanthus latirostris
Honnas Pond (31.585, -111.349)
17 Aug 2019
107
Scaly-breasted Hummingbird – Phaeochroa cuvierii
Tárcoles
15 Aug 2019
108
Violet Sabrewing – Campylopterus hemileucurus
Poasito–Freddo Fresas
08 Aug 2019
109
Bronze-tailed Plumeleteer – Chalybura urochrysia
PN Braulio Carrillo–Quebrada González
02 Aug 2019
110
Crowned Woodnymph – Thalurania colombica
PN Braulio Carrillo–Quebrada González
02 Aug 2019
111
Black-bellied Hummingbird – Eupherusa nigriventris
Sendero Rey de Cocora
23 Aug 2019
112
Coppery-headed Emerald – Elvira cupreiceps
Cinchona–Mirador La Cascada
11 Aug 2019
113
Berylline Hummingbird – Amazilia beryllina
Back 120 (square meters)
01 Aug 2019
114
Blue-vented Hummingbird – Amazilia hoffmanni
Villa San Ignacio, Alajuela
10 Aug 2019
115
Rufous-tailed Hummingbird – Amazilia tzacatl
calle jocote
01 Aug 2019
116
Cinnamon Hummingbird – Amazilia rutila
Barra De Pichi
19 Aug 2019
117
Russet-naped Wood-Rail – Aramides albiventris
Hotel Tierras Enamoradas
03 Aug 2019
118
Gray-cowled Wood-Rail – Aramides cajaneus
PN Carara–Sendero La Meandrica
15 Aug 2019
119
Eurasian Moorhen – Gallinula chloropus
Nanhui Dongtan (????)
05 Aug 2019
120
Common Gallinule – Gallinula galeata
Lago de Cuitzeo
12 Aug 2019
121
Dusky Moorhen – Gallinula tenebrosa
Royal NP, Audley
22 Aug 2019
122
Eurasian Coot – Fulica atra
Royal NP, Audley
22 Aug 2019
123
American Coot – Fulica americana
Lago de Cuitzeo
12 Aug 2019
124
Australasian Swamphen – Porphyrio melanotus
Royal NP, Audley
22 Aug 2019
125
Senegal Thick-knee – Burhinus senegalensis
Legon waterworks
17 Aug 2019
126
Black-winged Stilt – Himantopus himantopus
Nanhui Dongtan (????)
05 Aug 2019
127
Black-necked Stilt – Himantopus mexicanus
CAP Recharge Basin–Mile Wide Rd
12 Aug 2019
128
American Avocet – Recurvirostra americana
Lago de Cuitzeo
12 Aug 2019
129
Eurasian Oystercatcher – Haematopus ostralegus
The Giants Causeway
02 Aug 2019
130
American Oystercatcher – Haematopus palliatus
Barra De Pichi
19 Aug 2019
131
Black-bellied Plover – Pluvialis squatarola
Bolsa Chica Ecological Reserve
23 Aug 2019
132
Spur-winged Lapwing – Vanellus spinosus
Lagos Sheraton Hotel and Towers
12 Aug 2019
133
Wattled Lapwing – Vanellus senegallus
Legon waterworks
17 Aug 2019
134
Gray-headed Lapwing – Vanellus cinereus
Nanhui Dongtan (????)
20 Aug 2019
135
Masked Lapwing – Vanellus miles
Tunnel Gully–Tane's Track
08 Aug 2019
136
Collared Plover – Charadrius collaris
Barra De Pichi
19 Aug 2019
137
Kentish Plover – Charadrius alexandrinus
Nanhui Dongtan (????)
05 Aug 2019
138
Snowy Plover – Charadrius nivosus
CAP Recharge Basin–Mile Wide Rd
12 Aug 2019
139
Semipalmated Plover – Charadrius semipalmatus
Hogan Point Rd., pond and flooded field
10 Aug 2019
140
Little Ringed Plover – Charadrius dubius
Nanhui Dongtan (????)
05 Aug 2019
141
Killdeer – Charadrius vociferus
Hogan Point Rd., pond and flooded field
03 Aug 2019
142
African Jacana – Actophilornis africanus
Lagos Sheraton Hotel and Towers
12 Aug 2019
143
Northern Jacana – Jacana spinosa
Lago de Cuitzeo
12 Aug 2019
144
Whimbrel – Numenius phaeopus
Barra De Pichi
19 Aug 2019
145
Long-billed Curlew – Numenius americanus
Bolsa Chica Ecological Reserve
23 Aug 2019
146
Black-tailed Godwit – Limosa limosa
Nanhui Dongtan (????)
16 Aug 2019
147
Marbled Godwit – Limosa fedoa
Barra De Pichi
19 Aug 2019
148
Ruddy Turnstone – Arenaria interpres
Jones Beach SP–West End
08 Aug 2019
149
Sharp-tailed Sandpiper – Calidris acuminata
Nanhui Dongtan (????)
16 Aug 2019
150
Stilt Sandpiper – Calidris himantopus
Lago de Cuitzeo
12 Aug 2019
151
Long-toed Stint – Calidris subminuta
Nanhui Dongtan (????)
05 Aug 2019
152
Red-necked Stint – Calidris ruficollis
Nanhui Dongtan (????)
20 Aug 2019
153
Sanderling – Calidris alba
Barra De Pichi
19 Aug 2019
154
Baird's Sandpiper – Calidris bairdii
CAP Recharge Basin–Mile Wide Rd
12 Aug 2019
155
Least Sandpiper – Calidris minutilla
Hogan Point Rd., pond and flooded field
03 Aug 2019
156
Semipalmated Sandpiper – Calidris pusilla
Jones Beach SP–West End
08 Aug 2019
157
Western Sandpiper – Calidris mauri
Lago de Cuitzeo
12 Aug 2019
158
Asian Dowitcher – Limnodromus semipalmatus
Nanhui Dongtan (????)
20 Aug 2019
159
Short-billed Dowitcher – Limnodromus griseus
Bolsa Chica Ecological Reserve
23 Aug 2019
160
Long-billed Dowitcher – Limnodromus scolopaceus
CAP Recharge Basin–Mile Wide Rd
12 Aug 2019
161
Common Snipe – Gallinago gallinago
Nanhui Dongtan (????)
16 Aug 2019
162
Wilson's Snipe – Gallinago delicata
Hogan Point Rd., pond and flooded field
03 Aug 2019
163
Swinhoe's Snipe – Gallinago megala
Nanhui Dongtan (????)
18 Aug 2019
164
Wilson's Phalarope – Phalaropus tricolor
CAP Recharge Basin–Mile Wide Rd
12 Aug 2019
165
Red-necked Phalarope – Phalaropus lobatus
Sacramento NWR–Auto Tour Route
17 Aug 2019
166
Common Sandpiper – Actitis hypoleucos
Nanhui Dongtan (????)
05 Aug 2019
167
Spotted Sandpiper – Actitis macularius
Santa Catalina Island–Avalon area
01 Aug 2019
168
Green Sandpiper – Tringa ochropus
Nanhui Dongtan (????)
18 Aug 2019
169
Solitary Sandpiper – Tringa solitaria
Hogan Point Rd., pond and flooded field
03 Aug 2019
170
Spotted Redshank – Tringa erythropus
Nanhui Dongtan (????)
05 Aug 2019
171
Greater Yellowlegs – Tringa melanoleuca
Tualatin River NWR
08 Aug 2019
172
Common Greenshank – Tringa nebularia
Nanhui Dongtan (????)
16 Aug 2019
173
Willet – Tringa semipalmata
CAP Recharge Basin–Mile Wide Rd
12 Aug 2019
174
Lesser Yellowlegs – Tringa flavipes
Hogan Point Rd., pond and flooded field
03 Aug 2019
175
Marsh Sandpiper – Tringa stagnatilis
Nanhui Dongtan (????)
05 Aug 2019
176
Wood Sandpiper – Tringa glareola
Nanhui Dongtan (????)
05 Aug 2019
177
Common Redshank – Tringa totanus
Ballintoy Harbour
03 Aug 2019
178
Oriental Pratincole – Glareola maldivarum
Nanhui Dongtan (????)
16 Aug 2019
179
Black Guillemot – Cepphus grylle
The Giants Causeway
03 Aug 2019
180
Black-legged Kittiwake – Rissa tridactyla
Ballintoy Harbour
03 Aug 2019
181
Silver Gull – Chroicocephalus novaehollandiae
Royal Botanic Gardens (Sydney)
24 Aug 2019
182
Black-headed Gull – Chroicocephalus ridibundus
Garvagh
02 Aug 2019
183
Laughing Gull – Leucophaeus atricilla
Jones Beach SP–West End
08 Aug 2019
184
Black-tailed Gull – Larus crassirostris
Nanhui Dongtan (????)
26 Aug 2019
185
Mew Gull – Larus canus
Magheracross picnic site.
02 Aug 2019
186
Ring-billed Gull – Larus delawarensis
Braddock Bay–East Spit
03 Aug 2019
187
Western Gull – Larus occidentalis
Santa Catalina Island–Avalon area
01 Aug 2019
188
California Gull – Larus californicus
Tualatin River NWR
08 Aug 2019
189
Herring Gull – Larus argentatus
Garvagh
02 Aug 2019
190
Lesser Black-backed Gull – Larus fuscus
The Giants Causeway
02 Aug 2019
191
Great Black-backed Gull – Larus marinus
Magheracross picnic site.
02 Aug 2019
192
Aleutian Tern – Onychoprion aleuticus
Nanhui Dongtan (????)
10 Aug 2019
193
Least Tern – Sternula antillarum
Barra De Pichi
19 Aug 2019
194
Caspian Tern – Hydroprogne caspia
Braddock Bay–East Spit
03 Aug 2019
195
White-winged Tern – Chlidonias leucopterus
Nanhui Dongtan (????)
16 Aug 2019
196
Whiskered Tern – Chlidonias hybrida
Reva–Reva Lake (IBA podru?je Uš?e Save u Dunav)
26 Aug 2019
197
Roseate Tern – Sterna dougallii
Nanhui Dongtan (????)
11 Aug 2019
198
Common Tern – Sterna hirundo
Jones Beach SP–West End
08 Aug 2019
199
Forster's Tern – Sterna forsteri
Lago de Cuitzeo
12 Aug 2019
200
Royal Tern – Thalasseus maximus
Barra De Pichi
19 Aug 2019
201
Great Crested Tern – Thalasseus bergii
Nanhui Dongtan (????)
10 Aug 2019
202
Elegant Tern – Thalasseus elegans
Santa Catalina Island–Avalon area
01 Aug 2019
203
Chinese Crested Tern – Thalasseus bernsteini
Nanhui Dongtan (????)
11 Aug 2019
204
Black Skimmer – Rynchops niger
Jones Beach SP–West End
08 Aug 2019
205
Common Loon – Gavia immer
Jones Beach SP–West End
08 Aug 2019
206
Northern Fulmar – Fulmarus glacialis
Magheracross picnic site.
02 Aug 2019
207
Wood Stork – Mycteria americana
Barra de Santana
19 Aug 2019
208
Magnificent Frigatebird – Fregata magnificens
Tárcoles
15 Aug 2019
209
Northern Gannet – Morus bassanus
The Giants Causeway
02 Aug 2019
210
Anhinga – Anhinga anhinga
Barra De Pichi
19 Aug 2019
211
Little Pied Cormorant – Microcarbo melanoleucos
Royal NP, Audley
22 Aug 2019
212
Long-tailed Cormorant – Microcarbo africanus
Legon waterworks
17 Aug 2019
213
Brandt's Cormorant – Phalacrocorax penicillatus
Santa Catalina Island–Avalon area
01 Aug 2019
214
Great Cormorant – Phalacrocorax carbo
The Giants Causeway
02 Aug 2019
215
Little Black Cormorant – Phalacrocorax sulcirostris
Royal NP, Audley
22 Aug 2019
216
Pied Cormorant – Phalacrocorax varius
Royal NP, Audley
22 Aug 2019
217
Neotropic Cormorant – Phalacrocorax brasilianus
Tárcoles
15 Aug 2019
218
Double-crested Cormorant – Phalacrocorax auritus
Santa Catalina Island–Avalon area
01 Aug 2019
219
American White Pelican – Pelecanus erythrorhynchos
Lago de Cuitzeo
12 Aug 2019
220
Brown Pelican – Pelecanus occidentalis
Santa Catalina Island–Avalon area
01 Aug 2019
221
Yellow Bittern – Ixobrychus sinensis
Nanhui Dongtan (????)
07 Aug 2019
222
Little Bittern – Ixobrychus minutus
Reva–Reva Lake (IBA podru?je Uš?e Save u Dunav)
26 Aug 2019
223
Cinnamon Bittern – Ixobrychus cinnamomeus
Nanhui Dongtan (????)
07 Aug 2019
224
Bare-throated Tiger-Heron – Tigrisoma mexicanum
Tárcoles
15 Aug 2019
225
Great Blue Heron – Ardea herodias
Santa Catalina Island–Avalon area
01 Aug 2019
226
Gray Heron – Ardea cinerea
Nanhui Dongtan (????)
05 Aug 2019
227
Great-billed Heron – Ardea sumatrana
Western Australia
26 Aug 2019
228
Purple Heron – Ardea purpurea
Nanhui Dongtan (????)
07 Aug 2019
229
Great Egret – Ardea alba
Irvine Regional Park
02 Aug 2019
230
Intermediate Egret – Ardea intermedia
Nanhui Dongtan (????)
05 Aug 2019
231
White-faced Heron – Egretta novaehollandiae
Royal NP, Audley
22 Aug 2019
232
Little Egret – Egretta garzetta
Nanhui Dongtan (????)
05 Aug 2019
233
Snowy Egret – Egretta thula
Irvine Regional Park
02 Aug 2019
234
Little Blue Heron – Egretta caerulea
Lago de Cuitzeo
12 Aug 2019
235
Tricolored Heron – Egretta tricolor
Lago de Cuitzeo
12 Aug 2019
236
Reddish Egret – Egretta rufescens
Bolsa Chica Ecological Reserve
23 Aug 2019
237
Black Heron – Egretta ardesiaca
Lagos Sheraton Hotel and Towers
12 Aug 2019
238
Cattle Egret – Bubulcus ibis
Nanhui Dongtan (????)
05 Aug 2019
239
Squacco Heron – Ardeola ralloides
Legon waterworks
17 Aug 2019
240
Chinese Pond-Heron – Ardeola bacchus
Nanhui Dongtan (????)
05 Aug 2019
241
Green Heron – Butorides virescens
Hogan Point Rd., pond and flooded field
03 Aug 2019
242
Striated Heron – Butorides striata
Legon waterworks
17 Aug 2019
243
Black-crowned Night-Heron – Nycticorax nycticorax
Nanhui Dongtan (????)
05 Aug 2019
244
Yellow-crowned Night-Heron – Nyctanassa violacea
Barra De Pichi
19 Aug 2019
245
White Ibis – Eudocimus albus
Cerro Lodge
15 Aug 2019
246
Glossy Ibis – Plegadis falcinellus
Jones Beach SP–West End
08 Aug 2019
247
White-faced Ibis – Plegadis chihi
Lago de Cuitzeo
12 Aug 2019
248
Royal Spoonbill – Platalea regia
Warriewood Wetlands
26 Aug 2019
249
Black Vulture – Coragyps atratus
Hotel Tierras Enamoradas
03 Aug 2019
250
Turkey Vulture – Cathartes aura
Hotel Tierras Enamoradas
03 Aug 2019
251
Osprey – Pandion haliaetus
Braddock Bay–East Spit
03 Aug 2019
252
Black-winged Kite – Elanus caeruleus
Nanhui Dongtan (????)
22 Aug 2019
253
White-tailed Kite – Elanus leucurus
calle jocote
16 Aug 2019
254
Swallow-tailed Kite – Elanoides forficatus
San Miguel to Virgen del Socorro road
23 Aug 2019
255
Pacific Baza – Aviceda subcristata
Royal NP, Audley
22 Aug 2019
256
Black Hawk-Eagle – Spizaetus tyrannus
Sendero Rey de Cocora
23 Aug 2019
257
Ornate Hawk-Eagle – Spizaetus ornatus
Sendero Rey de Cocora
23 Aug 2019
258
Mississippi Kite – Ictinia mississippiensis
City Park–Big Lake, New Orleans Museum of Art
22 Aug 2019
259
Eurasian Marsh-Harrier – Circus aeruginosus
Reva–Reva Lake (IBA podru?je Uš?e Save u Dunav)
26 Aug 2019
260
Eastern Marsh-Harrier – Circus spilonotus
Nanhui Dongtan (????)
05 Aug 2019
261
Sharp-shinned Hawk – Accipiter striatus
Great Vly WMA–West Camp Rd.
11 Aug 2019
262
Cooper's Hawk – Accipiter cooperii
Irvine Regional Park
02 Aug 2019
263
Bald Eagle – Haliaeetus leucocephalus
Tualatin River NWR
08 Aug 2019
264
White-tailed Eagle – Haliaeetus albicilla
Reva–Reva Lake (IBA podru?je Uš?e Save u Dunav)
26 Aug 2019
265
Crane Hawk – Geranospiza caerulescens
Cerro Lodge
15 Aug 2019
266
Common Black Hawk – Buteogallus anthracinus
Tárcoles
15 Aug 2019
267
White Hawk – Pseudastur albicollis
PN Braulio Carrillo–Quebrada González
02 Aug 2019
268
Gray Hawk – Buteo plagiatus
Villa San Ignacio, Alajuela
10 Aug 2019
269
Short-tailed Hawk – Buteo brachyurus
Hotel Tierras Enamoradas
03 Aug 2019
270
Zone-tailed Hawk – Buteo albonotatus
East Mount Bigelow Road, Mount Lemmon, Arizona, US (32.419, -110.726)
14 Aug 2019
271
Red-tailed Hawk – Buteo jamaicensis
Santa Catalina Island–Avalon area
01 Aug 2019
272
Common Buzzard – Buteo buteo
The Giants Causeway
01 Aug 2019
273
Ferruginous Pygmy-Owl – Glaucidium brasilianum
San Pedro de Poas–Calle Vargas
11 Aug 2019
274
Black-headed Trogon – Trogon melanocephalus
Cerro Lodge
15 Aug 2019
275
Gartered Trogon – Trogon caligatus
Cerro Lodge
15 Aug 2019
276
Black-throated Trogon – Trogon rufus
PN Carara–Sendero Quebrada Bonita
15 Aug 2019
277
Eurasian Hoopoe – Upupa epops
Nanhui Dongtan (????)
05 Aug 2019
278
Green Woodhoopoe – Phoeniculus purpureus
Legon waterworks
17 Aug 2019
279
African Gray Hornbill – Lophoceros nasutus
Legon waterworks
17 Aug 2019
280
Piping Hornbill – Bycanistes fistulator
University of Ghana Botanical Gardens
17 Aug 2019
281
Lesson's Motmot – Momotus lessonii
calle jocote
01 Aug 2019
282
Broad-billed Motmot – Electron platyrhynchum
San Miguel to Virgen del Socorro road
23 Aug 2019
283
Turquoise-browed Motmot – Eumomota superciliosa
Cerro Lodge
15 Aug 2019
284
Common Kingfisher – Alcedo atthis
Nanhui Dongtan (????)
11 Aug 2019
285
Laughing Kookaburra – Dacelo novaeguineae
Royal NP, Audley
22 Aug 2019
286
Woodland Kingfisher – Halcyon senegalensis
Lagos Sheraton Hotel and Towers
12 Aug 2019
287
Ringed Kingfisher – Megaceryle torquata
Hacienda Pozo Azul
23 Aug 2019
288
Belted Kingfisher – Megaceryle alcyon
Braddock Bay–East Spit
03 Aug 2019
289
Pied Kingfisher – Ceryle rudis
Nanhui Dongtan (????)
11 Aug 2019
290
Green Kingfisher – Chloroceryle americana
Tárcoles
15 Aug 2019
291
White-necked Puffbird – Notharchus hyperrhynchus
Cerro Lodge
15 Aug 2019
292
White-whiskered Puffbird – Malacoptila panamensis
PN Carara–Sendero La Meandrica
15 Aug 2019
293
Rufous-tailed Jacamar – Galbula ruficauda
San Miguel to Virgen del Socorro road
23 Aug 2019
294
Double-toothed Barbet – Lybius bidentatus
University of Ghana Botanical Gardens
17 Aug 2019
295
Red-headed Barbet – Eubucco bourcierii
Sendero Rey de Cocora
23 Aug 2019
296
Prong-billed Barbet – Semnornis frantzii
Road to PN Volcán Poás
08 Aug 2019
297
Northern Emerald-Toucanet – Aulacorhynchus prasinus
Cinchona–Mirador La Cascada
11 Aug 2019
298
Collared Aracari – Pteroglossus torquatus
Hotel Tierras Enamoradas
03 Aug 2019
299
Fiery-billed Aracari – Pteroglossus frantzii
San Pedro de Poas–Calle Vargas
11 Aug 2019
300
Yellow-throated Toucan – Ramphastos ambiguus
PN Braulio Carrillo–Quebrada González
02 Aug 2019
301
Keel-billed Toucan – Ramphastos sulfuratus
Hotel Tierras Enamoradas
03 Aug 2019
302
Olivaceous Piculet – Picumnus olivaceus
Tárcoles
15 Aug 2019
303
Acorn Woodpecker – Melanerpes formicivorus
Santa Catalina Island–Avalon area
01 Aug 2019
304
Black-cheeked Woodpecker – Melanerpes pucherani
PN Braulio Carrillo–Quebrada González
02 Aug 2019
305
Golden-cheeked Woodpecker – Melanerpes chrysogenys
Barra De Pichi
19 Aug 2019
306
Gila Woodpecker – Melanerpes uropygialis
CAP Recharge Basin–Mile Wide Rd
12 Aug 2019
307
Hoffmann's Woodpecker – Melanerpes hoffmannii
calle jocote
01 Aug 2019
308
Golden-fronted Woodpecker – Melanerpes aurifrons
Back 120 (square meters)
01 Aug 2019
309
Red-bellied Woodpecker – Melanerpes carolinus
Great Vly WMA–West Camp Rd.
11 Aug 2019
310
African Gray Woodpecker – Chloropicus goertae
University of Ghana Botanical Gardens
17 Aug 2019
311
Great Spotted Woodpecker – Dendrocopos major
The Giants Causeway
01 Aug 2019
312
Downy Woodpecker – Dryobates pubescens
Braddock Bay–East Spit
03 Aug 2019
313
Hairy Woodpecker – Dryobates villosus
Road to PN Volcán Poás
08 Aug 2019
314
Pale-billed Woodpecker – Campephilus guatemalensis
Hotel Tierras Enamoradas
03 Aug 2019
315
Lineated Woodpecker – Dryocopus lineatus
calle jocote
03 Aug 2019
316
Pileated Woodpecker – Dryocopus pileatus
Great Vly WMA–West Camp Rd.
11 Aug 2019
317
Black Woodpecker – Dryocopus martius
Reva–Reva Lake (IBA podru?je Uš?e Save u Dunav)
26 Aug 2019
318
Rufous-winged Woodpecker – Piculus simplex
Hotel Tierras Enamoradas
03 Aug 2019
319
Northern Flicker – Colaptes auratus
12526, Germantown US-NY (42.1745,-73.8265)
11 Aug 2019
320
Crested Caracara – Caracara cheriway
Cerro Lodge
15 Aug 2019
321
Yellow-headed Caracara – Milvago chimachima
calle jocote
03 Aug 2019
322
Laughing Falcon – Herpetotheres cachinnans
calle jocote
16 Aug 2019
323
American Kestrel – Falco sparverius
Irvine Regional Park
02 Aug 2019
324
Gray Kestrel – Falco ardosiaceus
Legon waterworks
17 Aug 2019
325
Bat Falcon – Falco rufigularis
San Miguel to Virgen del Socorro road
23 Aug 2019
326
Peregrine Falcon – Falco peregrinus
12796 Tucson Avenue, Mount Lemmon, Arizona, US (32.442, -110.758) Private residence
17 Aug 2019
327
Yellow-tailed Black-Cockatoo – Calyptorhynchus funereus
Royal NP, Audley
22 Aug 2019
328
Little Corella – Cacatua sanguinea
Royal NP, Audley
22 Aug 2019
329
Sulphur-crested Cockatoo – Cacatua galerita
Royal NP, Audley
22 Aug 2019
330
Australian King-Parrot – Alisterus scapularis
Royal NP, Audley
22 Aug 2019
331
Eastern Rosella – Platycercus eximius
Tunnel Gully–Tane's Track
08 Aug 2019
332
Rainbow Lorikeet – Trichoglossus moluccanus
Royal NP, Audley
22 Aug 2019
333
Senegal Parrot – Poicephalus senegalus
University of Ghana Botanical Gardens
17 Aug 2019
334
Red-fronted Parrotlet – Touit costaricensis
PN Braulio Carrillo–Quebrada González
02 Aug 2019
335
Brown-hooded Parrot – Pyrilia haematotis
PN Braulio Carrillo–Quebrada González
02 Aug 2019
336
White-crowned Parrot – Pionus senilis
Hotel Tierras Enamoradas
03 Aug 2019
337
Red-crowned Parrot – Amazona viridigenalis
Irvine Regional Park
02 Aug 2019
338
Red-lored Parrot – Amazona autumnalis
Cerro Lodge
15 Aug 2019
339
Yellow-naped Parrot – Amazona auropalliata
Cerro Lodge
15 Aug 2019
340
White-fronted Parrot – Amazona albifrons
Cerro Lodge
15 Aug 2019
341
Mealy Parrot – Amazona farinosa
PN Carara–Sendero Quebrada Bonita
15 Aug 2019
342
Scarlet Macaw – Ara macao
Cerro Lodge
15 Aug 2019
343
Crimson-fronted Parakeet – Psittacara finschi
calle jocote
01 Aug 2019
344
Barred Antshrike – Thamnophilus doliatus
Cerro Lodge
15 Aug 2019
345
Black-hooded Antshrike – Thamnophilus bridgesi
PN Carara–Sendero La Meandrica
15 Aug 2019
346
Russet Antshrike – Thamnistes anabatinus
PN Braulio Carrillo–Quebrada González
02 Aug 2019
347
Streak-crowned Antvireo – Dysithamnus striaticeps
PN Braulio Carrillo–Quebrada González
02 Aug 2019
348
Checker-throated Stipplethroat – Epinecrophylla fulviventris
PN Braulio Carrillo–Quebrada González
02 Aug 2019
349
White-flanked Antwren – Myrmotherula axillaris
Hotel Tierras Enamoradas
03 Aug 2019
350
Slaty Antwren – Myrmotherula schisticolor
Sendero Rey de Cocora
23 Aug 2019
351
Dusky Antbird – Cercomacroides tyrannina
Hotel Tierras Enamoradas
03 Aug 2019
352
Chestnut-backed Antbird – Poliocrania exsul
PN Braulio Carrillo–Quebrada González
02 Aug 2019
353
Dull-mantled Antbird – Sipia laemosticta
PN Braulio Carrillo–Quebrada González
02 Aug 2019
354
Bicolored Antbird – Gymnopithys bicolor
PN Braulio Carrillo–Quebrada González
02 Aug 2019
355
Spotted Antbird – Hylophylax naevioides
PN Braulio Carrillo–Quebrada González
02 Aug 2019
356
Ocellated Antbird – Phaenostictus mcleannani
Hotel Tierras Enamoradas
03 Aug 2019
357
Streak-chested Antpitta – Hylopezus perspicillatus
PN Carara–Sendero Quebrada Bonita
15 Aug 2019
358
Thicket Antpitta – Hylopezus dives
Hotel Tierras Enamoradas
03 Aug 2019
359
Silvery-fronted Tapaculo – Scytalopus argentifrons
Sendero Rey de Cocora
23 Aug 2019
360
Black-faced Antthrush – Formicarius analis
Hotel Tierras Enamoradas
03 Aug 2019
361
Tawny-throated Leaftosser – Sclerurus mexicanus
Sendero Rey de Cocora
23 Aug 2019
362
Scaly-throated Leaftosser – Sclerurus guatemalensis
Hotel Tierras Enamoradas
03 Aug 2019
363
Olivaceous Woodcreeper – Sittasomus griseicapillus
san rafael road
11 Aug 2019
364
Plain-brown Woodcreeper – Dendrocincla fuliginosa
Hotel Tierras Enamoradas
03 Aug 2019
365
Wedge-billed Woodcreeper – Glyphorynchus spirurus
PN Braulio Carrillo–Quebrada González
02 Aug 2019
366
Cocoa Woodcreeper – Xiphorhynchus susurrans
Villa San Ignacio, Alajuela
10 Aug 2019
367
Spotted Woodcreeper – Xiphorhynchus erythropygius
PN Braulio Carrillo–Quebrada González
02 Aug 2019
368
Brown-billed Scythebill – Campylorhamphus pusillus
Sendero Rey de Cocora
23 Aug 2019
369
Streak-headed Woodcreeper – Lepidocolaptes souleyetii
Cerro Lodge
15 Aug 2019
370
White-striped Woodcreeper – Lepidocolaptes leucogaster
El Temascal (área general)
17 Aug 2019
371
Spot-crowned Woodcreeper – Lepidocolaptes affinis
Sendero Rey de Cocora
23 Aug 2019
372
Plain Xenops – Xenops minutus
PN Braulio Carrillo–Quebrada González
02 Aug 2019
373
Scaly-throated Foliage-gleaner – Anabacerthia variegaticeps
Sendero Rey de Cocora
23 Aug 2019
374
Lineated Foliage-gleaner – Syndactyla subalaris
Sendero Rey de Cocora
23 Aug 2019
375
Streak-breasted Treehunter – Thripadectes rufobrunneus
Poasito–Freddo Fresas
08 Aug 2019
376
Buff-throated Foliage-gleaner – Automolus ochrolaemus
PN Braulio Carrillo–Quebrada González
02 Aug 2019
377
Striped Woodhaunter – Automolus subulatus
PN Braulio Carrillo–Quebrada González
02 Aug 2019
378
Spotted Barbtail – Premnoplex brunnescens
Sendero Rey de Cocora
23 Aug 2019
379
Ruddy Treerunner – Margarornis rubiginosus
san rafael road
11 Aug 2019
380
Red-faced Spinetail – Cranioleuca erythrops
Poasito–Freddo Fresas
08 Aug 2019
381
Long-tailed Manakin – Chiroxiphia linearis
Villa San Ignacio, Alajuela
10 Aug 2019
382
White-ruffed Manakin – Corapipo altera
PN Braulio Carrillo–Quebrada González
02 Aug 2019
383
Blue-crowned Manakin – Lepidothrix coronata
PN Carara–Sendero Quebrada Bonita
15 Aug 2019
384
White-collared Manakin – Manacus candei
Hotel Tierras Enamoradas
03 Aug 2019
385
Orange-collared Manakin – Manacus aurantiacus
PN Carara–Sendero La Meandrica
15 Aug 2019
386
Masked Tityra – Tityra semifasciata
calle jocote
03 Aug 2019
387
Barred Becard – Pachyramphus versicolor
san rafael road
11 Aug 2019
388
Cinnamon Becard – Pachyramphus cinnamomeus
Hotel Tierras Enamoradas
03 Aug 2019
389
Rose-throated Becard – Pachyramphus aglaiae
Cerro Lodge
15 Aug 2019
390
Ruddy-tailed Flycatcher – Terenotriccus erythrurus
PN Braulio Carrillo–Quebrada González
02 Aug 2019
391
Sulphur-rumped Flycatcher – Myiobius sulphureipygius
Hotel Tierras Enamoradas
03 Aug 2019
392
Golden-crowned Spadebill – Platyrinchus coronatus
Hotel Tierras Enamoradas
03 Aug 2019
393
Olive-striped Flycatcher – Mionectes olivaceus
Sendero Rey de Cocora
23 Aug 2019
394
Ochre-bellied Flycatcher – Mionectes oleagineus
Hotel Tierras Enamoradas
03 Aug 2019
395
Sepia-capped Flycatcher – Leptopogon amaurocephalus
Hotel Tierras Enamoradas
03 Aug 2019
396
Slaty-capped Flycatcher – Leptopogon superciliaris
San Miguel to Virgen del Socorro road
23 Aug 2019
397
Scale-crested Pygmy-Tyrant – Lophotriccus pileatus
San Miguel to Virgen del Socorro road
23 Aug 2019
398
Northern Bentbill – Oncostoma cinereigulare
Hotel Tierras Enamoradas
03 Aug 2019
399
Slate-headed Tody-Flycatcher – Poecilotriccus sylvia
PN Carara–Sendero La Meandrica
15 Aug 2019
400
Common Tody-Flycatcher – Todirostrum cinereum
Cinchona–Mirador La Cascada
11 Aug 2019
401
Black-headed Tody-Flycatcher – Todirostrum nigriceps
San Miguel to Virgen del Socorro road
23 Aug 2019
402
Yellow-olive Flycatcher – Tolmomyias sulphurescens
Hotel Tierras Enamoradas
03 Aug 2019
403
Northern Beardless-Tyrannulet – Camptostoma imberbe
Villa San Ignacio, Alajuela
10 Aug 2019
404
Yellow Tyrannulet – Capsiempis flaveola
San Miguel to Virgen del Socorro road
23 Aug 2019
405
Yellow-bellied Elaenia – Elaenia flavogaster
Sendero Rey de Cocora
23 Aug 2019
406
Mountain Elaenia – Elaenia frantzii
Road to PN Volcán Poás
08 Aug 2019
407
Mistletoe Tyrannulet – Zimmerius parvus
Hotel Tierras Enamoradas
03 Aug 2019
408
Tawny-chested Flycatcher – Aphanotriccus capitalis
Hotel Tierras Enamoradas
03 Aug 2019
409
Tufted Flycatcher – Mitrephanes phaeocercus
san rafael road
11 Aug 2019
410
Olive-sided Flycatcher – Contopus cooperi
Mendon Ponds Park–Quaker Pond Trail
20 Aug 2019
411
Greater Pewee – Contopus pertinax
El Temascal (área general)
17 Aug 2019
412
Dark Pewee – Contopus lugubris
san rafael road
11 Aug 2019
413
Western Wood-Pewee – Contopus sordidulus
Tualatin River NWR
08 Aug 2019
414
Eastern Wood-Pewee – Contopus virens
Great Vly WMA–West Camp Rd.
11 Aug 2019
415
Tropical Pewee – Contopus cinereus
Cerro Lodge
15 Aug 2019
416
Willow Flycatcher – Empidonax traillii
Mendon Ponds Park–Quaker Pond Trail
20 Aug 2019
417
Cordilleran Flycatcher – Empidonax occidentalis
East Mount Bigelow Road, Mount Lemmon, Arizona, US (32.419, -110.726)
14 Aug 2019
418
Yellowish Flycatcher – Empidonax flavescens
Poasito–Freddo Fresas
08 Aug 2019
419
Black-capped Flycatcher – Empidonax atriceps
Road to PN Volcán Poás
08 Aug 2019
420
Black Phoebe – Sayornis nigricans
Santa Catalina Island–Avalon area
01 Aug 2019
421
Eastern Phoebe – Sayornis phoebe
Great Vly WMA–West Camp Rd.
11 Aug 2019
422
Northern Scrub-Flycatcher – Sublegatus arenarum
Tárcoles
15 Aug 2019
423
Vermilion Flycatcher – Pyrocephalus rubinus
Back 120 (square meters)
01 Aug 2019
424
Bright-rumped Attila – Attila spadiceus
Hotel Tierras Enamoradas
03 Aug 2019
425
Rufous Mourner – Rhytipterna holerythra
PN Braulio Carrillo–Quebrada González
02 Aug 2019
426
Dusky-capped Flycatcher – Myiarchus tuberculifer
Cinchona–Mirador La Cascada
11 Aug 2019
427
Ash-throated Flycatcher – Myiarchus cinerascens
Honnas Pond (31.585, -111.349)
17 Aug 2019
428
Great Crested Flycatcher – Myiarchus crinitus
Mendon Ponds Park–Quaker Pond Trail
20 Aug 2019
429
Great Kiskadee – Pitangus sulphuratus
calle jocote
01 Aug 2019
430
Boat-billed Flycatcher – Megarynchus pitangua
Hotel Tierras Enamoradas
03 Aug 2019
431
Social Flycatcher – Myiozetetes similis
San Pedro de Poas–Calle Vargas
11 Aug 2019
432
Streaked Flycatcher – Myiodynastes maculatus
Villa San Ignacio, Alajuela
10 Aug 2019
433
Tropical Kingbird – Tyrannus melancholicus
calle jocote
01 Aug 2019
434
Cassin's Kingbird – Tyrannus vociferans
Lago de Cuitzeo
12 Aug 2019
435
Thick-billed Kingbird – Tyrannus crassirostris
Honnas Pond (31.585, -111.349)
17 Aug 2019
436
Western Kingbird – Tyrannus verticalis
CAP Recharge Basin–Mile Wide Rd
12 Aug 2019
437
Eastern Kingbird – Tyrannus tyrannus
Schuykill Banks Boardwalk
06 Aug 2019
438
Satin Bowerbird – Ptilonorhynchus violaceus
Royal NP, Audley
22 Aug 2019
439
Superb Fairywren – Malurus cyaneus
Royal NP, Audley
22 Aug 2019
440
Eastern Spinebill – Acanthorhynchus tenuirostris
Royal NP, Audley
22 Aug 2019
441
Tui – Prosthemadera novaeseelandiae
Tunnel Gully–Tane's Track
08 Aug 2019
442
New Zealand Bellbird – Anthornis melanura
Tunnel Gully–Tane's Track
08 Aug 2019
443
Lewin's Honeyeater – Meliphaga lewinii
Royal NP, Audley
22 Aug 2019
444
Bell Miner – Manorina melanophrys
Strickland State Forest
24 Aug 2019
445
Noisy Miner – Manorina melanocephala
Royal NP, Audley
22 Aug 2019
446
Yellow-throated Scrubwren – Sericornis citreogularis
Strickland State Forest
24 Aug 2019
447
Large-billed Scrubwren – Sericornis magnirostra
Strickland State Forest
24 Aug 2019
448
Brown Thornbill – Acanthiza pusilla
Royal NP, Audley
22 Aug 2019
449
Brown Gerygone – Gerygone mouki
Strickland State Forest
24 Aug 2019
450
Gray Gerygone – Gerygone igata
Tunnel Gully–Tane's Track
08 Aug 2019
451
Black-winged Cuckooshrike – Lalage melaschistos
Nanhui Dongtan (????)
26 Aug 2019
452
Whitehead – Mohoua albicilla
Tunnel Gully–Tane's Track
08 Aug 2019
453
Eastern Whipbird – Psophodes olivaceus
Royal NP, Audley
22 Aug 2019
454
Chestnut-sided Shrike-Vireo – Vireolanius melitophrys
El Temascal (área general)
17 Aug 2019
455
Green Shrike-Vireo – Vireolanius pulchellus
PN Carara–Sendero La Meandrica
15 Aug 2019
456
Tawny-crowned Greenlet – Tunchiornis ochraceiceps
Hotel Tierras Enamoradas
03 Aug 2019
457
Lesser Greenlet – Pachysylvia decurtata
PN Braulio Carrillo–Quebrada González
02 Aug 2019
458
Mangrove Vireo – Vireo pallens
Tárcoles
15 Aug 2019
459
Hutton's Vireo – Vireo huttoni
Santa Catalina Island–Avalon area
01 Aug 2019
460
Yellow-throated Vireo – Vireo flavifrons
Mendon Ponds Park–Quaker Pond Trail
20 Aug 2019
461
Yellow-winged Vireo – Vireo carmioli
Road to PN Volcán Poás
11 Aug 2019
462
Plumbeous Vireo – Vireo plumbeus
East Mount Bigelow Road, Mount Lemmon, Arizona, US (32.419, -110.726)
14 Aug 2019
463
Warbling Vireo – Vireo gilvus
El Temascal (área general)
17 Aug 2019
464
Brown-capped Vireo – Vireo leucophrys
san rafael road
11 Aug 2019
465
Red-eyed Vireo – Vireo olivaceus
Great Vly WMA–West Camp Rd.
11 Aug 2019
466
Yellow-green Vireo – Vireo flavoviridis
calle jocote
01 Aug 2019
467
Golden Whistler – Pachycephala pectoralis
Royal NP, Audley
22 Aug 2019
468
Australian Magpie – Gymnorhina tibicen
Royal NP, Audley
22 Aug 2019
469
Pied Currawong – Strepera graculina
Royal NP, Audley
22 Aug 2019
470
Gray Fantail – Rhipidura albiscapa
Royal NP, Audley
22 Aug 2019
471
New Zealand Fantail – Rhipidura fuliginosa
Tunnel Gully–Tane's Track
08 Aug 2019
472
Amur Paradise-Flycatcher – Terpsiphone incei
Nanhui Dongtan (????)
18 Aug 2019
473
Magpie-lark – Grallina cyanoleuca
Royal Botanic Gardens (Sydney)
24 Aug 2019
474
Brown Shrike – Lanius cristatus
Nanhui Dongtan (????)
16 Aug 2019
475
Long-tailed Shrike – Lanius schach
Nanhui Dongtan (????)
05 Aug 2019
476
Loggerhead Shrike – Lanius ludovicianus
Lago de Cuitzeo
12 Aug 2019
477
Yellow-billed Shrike – Corvinella corvina
Legon waterworks
17 Aug 2019
478
White-throated Magpie-Jay – Calocitta formosa
Cerro Lodge
15 Aug 2019
479
Brown Jay – Psilorhinus morio
Hotel Tierras Enamoradas
03 Aug 2019
480
Steller's Jay – Cyanocitta stelleri
East Mount Bigelow Road, Mount Lemmon, Arizona, US (32.419, -110.726)
14 Aug 2019
481
Blue Jay – Cyanocitta cristata
Great Vly WMA–West Camp Rd.
11 Aug 2019
482
California Scrub-Jay – Aphelocoma californica
Irvine Regional Park
02 Aug 2019
483
Transvolcanic Jay – Aphelocoma ultramarina
El Temascal (área general)
17 Aug 2019
484
Oriental Magpie – Pica serica
Nanhui Dongtan (????)
16 Aug 2019
485
Eurasian Magpie – Pica pica
The Giants Causeway
01 Aug 2019
486
Eurasian Jackdaw – Corvus monedula
The Giants Causeway
01 Aug 2019
487
Rook – Corvus frugilegus
The Giants Causeway
01 Aug 2019
488
American Crow – Corvus brachyrhynchos
Santa Catalina Island–Avalon area
01 Aug 2019
489
Fish Crow – Corvus ossifragus
Olana State Historic Site
11 Aug 2019
490
Carrion Crow – Corvus corone
Shrewsbury Agricultural Showground Campsite 2
24 Aug 2019
491
Hooded Crow – Corvus cornix
The Giants Causeway
01 Aug 2019
492
Australian Raven – Corvus coronoides
Royal Botanic Gardens (Sydney)
24 Aug 2019
493
Pied Crow – Corvus albus
Lagos Sheraton Hotel and Towers
12 Aug 2019
494
Common Raven – Corvus corax
Santa Catalina Island–Avalon area
01 Aug 2019
495
Eastern Yellow Robin – Eopsaltria australis
Strickland State Forest
24 Aug 2019
496
Coal Tit – Periparus ater
The Giants Causeway
01 Aug 2019
497
Black-capped Chickadee – Poecile atricapillus
Tualatin River NWR
08 Aug 2019
498
Eurasian Blue Tit – Cyanistes caeruleus
The Giants Causeway
01 Aug 2019
499
Great Tit – Parus major
The Giants Causeway
01 Aug 2019
500
Japanese Tit – Parus minor
Nanhui Dongtan (????)
07 Aug 2019
501
Oriental Skylark – Alauda gulgula
Nanhui Dongtan (????)
05 Aug 2019
502
Plain Prinia – Prinia inornata
Nanhui Dongtan (????)
07 Aug 2019
503
Zitting Cisticola – Cisticola juncidis
Nanhui Dongtan (????)
16 Aug 2019
504
Oriental Reed Warbler – Acrocephalus orientalis
Nanhui Dongtan (????)
18 Aug 2019
505
Blue-and-white Swallow – Pygochelidon cyanoleuca
calle jocote
01 Aug 2019
506
Northern Rough-winged Swallow – Stelgidopteryx serripennis
East Fairmount Park–Lemon Hill
06 Aug 2019
507
Purple Martin – Progne subis
Braddock Bay–East Spit
03 Aug 2019
508
Gray-breasted Martin – Progne chalybea
Tárcoles
15 Aug 2019
509
Tree Swallow – Tachycineta bicolor
Irvine Regional Park
02 Aug 2019
510
Mangrove Swallow – Tachycineta albilinea
Tárcoles
15 Aug 2019
511
Bank Swallow – Riparia riparia
Braddock Bay–East Spit
10 Aug 2019
512
Barn Swallow – Hirundo rustica
Santa Catalina Island–Avalon area
01 Aug 2019
513
Ethiopian Swallow – Hirundo aethiopica
Legon waterworks
17 Aug 2019
514
Welcome Swallow – Hirundo neoxena
Royal NP, Audley
22 Aug 2019
515
Mosque Swallow – Cecropis senegalensis
Legon waterworks
17 Aug 2019
516
Cliff Swallow – Petrochelidon pyrrhonota
Tualatin River NWR
08 Aug 2019
517
Common House-Martin – Delichon urbicum
The Giants Causeway
02 Aug 2019
518
Light-vented Bulbul – Pycnonotus sinensis
Nanhui Dongtan (????)
05 Aug 2019
519
Common Bulbul – Pycnonotus barbatus
Lagos Sheraton Hotel and Towers
12 Aug 2019
520
Willow Warbler – Phylloscopus trochilus
The Giants Causeway
01 Aug 2019
521
Eastern Crowned Warbler – Phylloscopus coronatus
Nanhui Dongtan (????)
16 Aug 2019
522
Long-tailed Tit – Aegithalos caudatus
River Severn cruise
26 Aug 2019
523
Bushtit – Psaltriparus minimus
Tualatin River NWR
08 Aug 2019
524
Reed Parrotbill – Paradoxornis heudei
Nanhui Dongtan (????)
05 Aug 2019
525
Vinous-throated Parrotbill – Sinosuthora webbiana
Nanhui Dongtan (????)
07 Aug 2019
526
Brown Babbler – Turdoides plebejus
University of Ghana Botanical Gardens
17 Aug 2019
527
Goldcrest – Regulus regulus
The Giants Causeway
01 Aug 2019
528
Red-breasted Nuthatch – Sitta canadensis
East Mount Bigelow Road, Mount Lemmon, Arizona, US (32.419, -110.726)
14 Aug 2019
529
White-breasted Nuthatch – Sitta carolinensis
Great Vly WMA–West Camp Rd.
11 Aug 2019
530
Pygmy Nuthatch – Sitta pygmaea
East Mount Bigelow Road, Mount Lemmon, Arizona, US (32.419, -110.726)
14 Aug 2019
531
Brown Creeper – Certhia americana
East Mount Bigelow Road, Mount Lemmon, Arizona, US (32.419, -110.726)
14 Aug 2019
532
Tawny-faced Gnatwren – Microbates cinereiventris
PN Braulio Carrillo–Quebrada González
02 Aug 2019
533
Long-billed Gnatwren – Ramphocaenus melanurus
Hotel Tierras Enamoradas
03 Aug 2019
534
Blue-gray Gnatcatcher – Polioptila caerulea
Great Vly WMA–West Camp Rd.
11 Aug 2019
535
Black-tailed Gnatcatcher – Polioptila melanura
CAP Recharge Basin–Mile Wide Rd
12 Aug 2019
536
Tropical Gnatcatcher – Polioptila plumbea
Tárcoles
15 Aug 2019
537
Nightingale Wren – Microcerculus philomela
PN Braulio Carrillo–Quebrada González
02 Aug 2019
538
Canyon Wren – Catherpes mexicanus
Lago de Cuitzeo
12 Aug 2019
539
House Wren – Troglodytes aedon
calle jocote
01 Aug 2019
540
Ochraceous Wren – Troglodytes ochraceus
Road to PN Volcán Poás
08 Aug 2019
541
Eurasian Wren – Troglodytes troglodytes
The Giants Causeway
01 Aug 2019
542
Marsh Wren – Cistothorus palustris
Great Vly WMA–West Camp Rd.
11 Aug 2019
543
Carolina Wren – Thryothorus ludovicianus
Jones Beach SP–West End
08 Aug 2019
544
Bewick's Wren – Thryomanes bewickii
Santa Catalina Island–Avalon area
01 Aug 2019
545
Gray-barred Wren – Campylorhynchus megalopterus
El Temascal (área general)
17 Aug 2019
546
Rufous-naped Wren – Campylorhynchus rufinucha
calle jocote
01 Aug 2019
547
Cactus Wren – Campylorhynchus brunneicapillus
CAP Recharge Basin–Mile Wide Rd
12 Aug 2019
548
Rufous-breasted Wren – Pheugopedius rutilus
Villa San Ignacio, Alajuela
10 Aug 2019
549
Black-throated Wren – Pheugopedius atrogularis
Hotel Tierras Enamoradas
03 Aug 2019
550
Sinaloa Wren – Thryophilus sinaloa
Barra De Pichi
19 Aug 2019
551
Rufous-and-white Wren – Thryophilus rufalbus
Villa San Ignacio, Alajuela
10 Aug 2019
552
Stripe-breasted Wren – Cantorchilus thoracicus
PN Braulio Carrillo–Quebrada González
02 Aug 2019
553
Cabanis's Wren – Cantorchilus modestus
Poasito–Freddo Fresas
08 Aug 2019
554
Riverside Wren – Cantorchilus semibadius
PN Carara–Sendero Quebrada Bonita
15 Aug 2019
555
Bay Wren – Cantorchilus nigricapillus
Hotel Tierras Enamoradas
03 Aug 2019
556
White-breasted Wood-Wren – Henicorhina leucosticta
PN Braulio Carrillo–Quebrada González
02 Aug 2019
557
Gray-breasted Wood-Wren – Henicorhina leucophrys
Road to PN Volcán Poás
08 Aug 2019
558
Song Wren – Cyphorhinus phaeocephalus
Hotel Tierras Enamoradas
03 Aug 2019
559
American Dipper – Cinclus mexicanus
CR-Cariblanco
23 Aug 2019
560
European Starling – Sturnus vulgaris
The Giants Causeway
01 Aug 2019
561
Common Myna – Acridotheres tristis
Nanhui Dongtan (????)
05 Aug 2019
562
Crested Myna – Acridotheres cristatellus
Nanhui Dongtan (????)
05 Aug 2019
563
Splendid Starling – Lamprotornis splendidus
Lagos Sheraton Hotel and Towers
12 Aug 2019
564
Blue Mockingbird – Melanotis caerulescens
Back 120 (square meters)
01 Aug 2019
565
Gray Catbird – Dumetella carolinensis
Art Museum Waterworks
06 Aug 2019
566
Brown Thrasher – Toxostoma rufum
Braddock Bay–East Spit
10 Aug 2019
567
Northern Mockingbird – Mimus polyglottos
Santa Catalina Island–Avalon area
01 Aug 2019
568
Western Bluebird – Sialia mexicana
Irvine Regional Park
02 Aug 2019
569
Brown-backed Solitaire – Myadestes occidentalis
El Temascal (área general)
17 Aug 2019
570
Black-faced Solitaire – Myadestes melanops
Sendero Rey de Cocora
23 Aug 2019
571
Black-billed Nightingale-Thrush – Catharus gracilirostris
Road to PN Volcán Poás
08 Aug 2019
572
Orange-billed Nightingale-Thrush – Catharus aurantiirostris
El Temascal (área general)
17 Aug 2019
573
Slaty-backed Nightingale-Thrush – Catharus fuscater
Sendero Rey de Cocora
23 Aug 2019
574
Ruddy-capped Nightingale-Thrush – Catharus frantzii
Road to PN Volcán Poás
08 Aug 2019
575
Black-headed Nightingale-Thrush – Catharus mexicanus
PN Braulio Carrillo–Quebrada González
02 Aug 2019
576
Veery – Catharus fuscescens
Mendon Ponds Park–Quaker Pond Trail
20 Aug 2019
577
Song Thrush – Turdus philomelos
The Giants Causeway
01 Aug 2019
578
Mountain Thrush – Turdus plebejus
Road to PN Volcán Poás
08 Aug 2019
579
Eurasian Blackbird – Turdus merula
The Giants Causeway
01 Aug 2019
580
Pale-vented Thrush – Turdus obsoletus
PN Braulio Carrillo–Quebrada González
02 Aug 2019
581
White-throated Thrush – Turdus assimilis
El Temascal (área general)
17 Aug 2019
582
Clay-colored Thrush – Turdus grayi
calle jocote
01 Aug 2019
583
Sooty Thrush – Turdus nigrescens
Road to PN Volcán Poás
08 Aug 2019
584
American Robin – Turdus migratorius
Hogan Point Rd., pond and flooded field
03 Aug 2019
585
African Thrush – Turdus pelios
Lagos Sheraton Hotel and Towers
12 Aug 2019
586
Dark-sided Flycatcher – Muscicapa sibirica
Nanhui Dongtan (????)
26 Aug 2019
587
Asian Brown Flycatcher – Muscicapa dauurica
Nanhui Dongtan (????)
20 Aug 2019
588
Oriental Magpie-Robin – Copsychus saularis
Nanhui Dongtan (????)
07 Aug 2019
589
European Robin – Erithacus rubecula
Shrewsbury Agricultural Showground Campsite 2
24 Aug 2019
590
Yellow-rumped Flycatcher – Ficedula zanthopygia
Nanhui Dongtan (????)
18 Aug 2019
591
European Stonechat – Saxicola rubicola
The Giants Causeway
02 Aug 2019
592
Siberian Stonechat – Saxicola maurus
Nanhui Dongtan (????)
16 Aug 2019
593
Cedar Waxwing – Bombycilla cedrorum
Braddock Bay–East Spit
03 Aug 2019
594
Long-tailed Silky-flycatcher – Ptiliogonys caudatus
Poasito–Freddo Fresas
08 Aug 2019
595
Phainopepla – Phainopepla nitens
CAP Recharge Basin–Mile Wide Rd
12 Aug 2019
596
Collared Sunbird – Hedydipna collaris
Lagos Sheraton Hotel and Towers
12 Aug 2019
597
Splendid Sunbird – Cinnyris coccinigastrus
University of Ghana Botanical Gardens
17 Aug 2019
598
Superb Sunbird – Cinnyris superbus
University of Ghana Botanical Gardens
17 Aug 2019
599
Northern Red Bishop – Euplectes franciscanus
University of Ghana Botanical Gardens
17 Aug 2019
600
Bar-breasted Firefinch – Lagonosticta rufopicta
Lagos Sheraton Hotel and Towers
12 Aug 2019
601
Bronze Mannikin – Spermestes cucullata
Lagos Sheraton Hotel and Towers
12 Aug 2019
602
Dunnock – Prunella modularis
The Giants Causeway
01 Aug 2019
603
House Sparrow – Passer domesticus
Santa Catalina Island–Avalon area
01 Aug 2019
604
Eurasian Tree Sparrow – Passer montanus
Nanhui Dongtan (????)
05 Aug 2019
605
Gray Wagtail – Motacilla cinerea
River Severn cruise
26 Aug 2019
606
Eastern Yellow Wagtail – Motacilla tschutschensis
Nanhui Dongtan (????)
20 Aug 2019
607
White Wagtail – Motacilla alba
The Giants Causeway
01 Aug 2019
608
Meadow Pipit – Anthus pratensis
The Giants Causeway
02 Aug 2019
609
Rock Pipit – Anthus petrosus
The Giants Causeway
02 Aug 2019
610
Common Chaffinch – Fringilla coelebs
The Giants Causeway
01 Aug 2019
611
Golden-browed Chlorophonia – Chlorophonia callophrys
Sendero Rey de Cocora
23 Aug 2019
612
Scrub Euphonia – Euphonia affinis
Cerro Lodge
15 Aug 2019
613
Yellow-crowned Euphonia – Euphonia luteicapilla
Hotel Tierras Enamoradas
03 Aug 2019
614
Yellow-throated Euphonia – Euphonia hirundinacea
calle jocote
03 Aug 2019
615
Elegant Euphonia – Euphonia elegantissima
El Temascal (área general)
17 Aug 2019
616
Olive-backed Euphonia – Euphonia gouldi
San Miguel to Virgen del Socorro road
23 Aug 2019
617
Tawny-capped Euphonia – Euphonia anneae
PN Braulio Carrillo–Quebrada González
02 Aug 2019
618
Hooded Grosbeak – Coccothraustes abeillei
El Temascal (área general)
17 Aug 2019
619
Yellow-billed Grosbeak – Eophona migratoria
Nanhui Dongtan (????)
07 Aug 2019
620
House Finch – Haemorhous mexicanus
Santa Catalina Island–Avalon area
01 Aug 2019
621
European Goldfinch – Carduelis carduelis
The Giants Causeway
01 Aug 2019
622
Pine Siskin – Spinus pinus
12796 Tucson Avenue, Mount Lemmon, Arizona, US (32.442, -110.758) Private residence
17 Aug 2019
623
Lesser Goldfinch – Spinus psaltria
Santa Catalina Island–Avalon area
01 Aug 2019
624
American Goldfinch – Spinus tristis
Braddock Bay–East Spit
03 Aug 2019
625
Ashy-throated Chlorospingus – Chlorospingus canigularis
PN Braulio Carrillo–Quebrada González
02 Aug 2019
626
Sooty-capped Chlorospingus – Chlorospingus pileatus
Road to PN Volcán Poás
08 Aug 2019
627
Common Chlorospingus – Chlorospingus flavopectus
Poasito–Freddo Fresas
08 Aug 2019
628
Rufous-winged Sparrow – Peucaea carpalis
CAP Recharge Basin–Mile Wide Rd
12 Aug 2019
629
Stripe-headed Sparrow – Peucaea ruficauda
Cerro Lodge
15 Aug 2019
630
Cassin's Sparrow – Peucaea cassinii
Antelope Tour Loop, Sasabe, Arizona, US (31.556, -111.483)
17 Aug 2019
631
Olive Sparrow – Arremonops rufivirgatus
Cerro Lodge
15 Aug 2019
632
Black-striped Sparrow – Arremonops conirostris
Hotel Tierras Enamoradas
03 Aug 2019
633
Chipping Sparrow – Spizella passerina
East Fairmount Park–Lemon Hill
06 Aug 2019
634
Field Sparrow – Spizella pusilla
Mendon Ponds Park–Quaker Pond Trail
20 Aug 2019
635
Black-throated Sparrow – Amphispiza bilineata
Antelope Tour Loop, Sasabe, Arizona, US (31.556, -111.483)
17 Aug 2019
636
Lark Sparrow – Chondestes grammacus
Buenos Aires NWR–Arivaca Cienega
17 Aug 2019
637
Orange-billed Sparrow – Arremon aurantiirostris
PN Braulio Carrillo–Quebrada González
02 Aug 2019
638
Green-striped Brushfinch – Arremon virenticeps
El Temascal (área general)
17 Aug 2019
639
Chestnut-capped Brushfinch – Arremon brunneinucha
Poasito–Freddo Fresas
08 Aug 2019
640
Yellow-eyed Junco – Junco phaeonotus
East Mount Bigelow Road, Mount Lemmon, Arizona, US (32.419, -110.726)
14 Aug 2019
641
Rufous-collared Sparrow – Zonotrichia capensis
Road to PN Volcán Poás
08 Aug 2019
642
Savannah Sparrow – Passerculus sandwichensis
Bolsa Chica Ecological Reserve
23 Aug 2019
643
Song Sparrow – Melospiza melodia
Braddock Bay–East Spit
03 Aug 2019
644
Large-footed Finch – Pezopetes capitalis
Road to PN Volcán Poás
08 Aug 2019
645
Rusty-crowned Ground-Sparrow – Melozone kieneri
El Temascal (área general)
17 Aug 2019
646
Canyon Towhee – Melozone fusca
Back 120 (square meters)
09 Aug 2019
647
California Towhee – Melozone crissalis
Irvine Regional Park
02 Aug 2019
648
White-eared Ground-Sparrow – Melozone leucotis
Poasito–Freddo Fresas
08 Aug 2019
649
Cabanis's Ground-Sparrow – Melozone cabanisi
Villa San Ignacio, Alajuela
10 Aug 2019
650
Spotted Towhee – Pipilo maculatus
Santa Catalina Island–Avalon area
01 Aug 2019
651
Rufous-capped Brushfinch – Atlapetes pileatus
El Temascal (área general)
17 Aug 2019
652
Yellow-thighed Brushfinch – Atlapetes tibialis
Road to PN Volcán Poás
08 Aug 2019
653
Wrenthrush – Zeledonia coronata
Road to PN Volcán Poás
08 Aug 2019
654
Yellow-breasted Chat – Icteria virens
Honnas Pond (31.585, -111.349)
17 Aug 2019
655
Yellow-headed Blackbird – Xanthocephalus xanthocephalus
Lago de Cuitzeo
12 Aug 2019
656
Western Meadowlark – Sturnella neglecta
Sacramento NWR–Auto Tour Route
17 Aug 2019
657
Eastern Meadowlark – Sturnella magna
Road to PN Volcán Poás
11 Aug 2019
658
Montezuma Oropendola – Psarocolius montezuma
Hotel Tierras Enamoradas
03 Aug 2019
659
Scarlet-rumped Cacique – Cacicus uropygialis
PN Braulio Carrillo–Quebrada González
02 Aug 2019
660
Black-vented Oriole – Icterus wagleri
Back 120 (square meters)
09 Aug 2019
661
Orchard Oriole – Icterus spurius
Great Vly WMA–West Camp Rd.
11 Aug 2019
662
Hooded Oriole – Icterus cucullatus
Santa Catalina Island–Avalon area
01 Aug 2019
663
Streak-backed Oriole – Icterus pustulatus
Lago de Cuitzeo
12 Aug 2019
664
Bullock's Oriole – Icterus bullockii
Buenos Aires NWR–Arivaca Cienega
17 Aug 2019
665
Baltimore Oriole – Icterus galbula
East Fairmount Park–Lemon Hill
06 Aug 2019
666
Red-winged Blackbird – Agelaius phoeniceus
Braddock Bay–East Spit
03 Aug 2019
667
Bronzed Cowbird – Molothrus aeneus
San Pedro de Poas–Calle Vargas
11 Aug 2019
668
Brown-headed Cowbird – Molothrus ater
Jones Beach SP–West End
08 Aug 2019
669
Melodious Blackbird – Dives dives
calle jocote
01 Aug 2019
670
Common Grackle – Quiscalus quiscula
Braddock Bay–East Spit
03 Aug 2019
671
Great-tailed Grackle – Quiscalus mexicanus
calle jocote
01 Aug 2019
672
Black-and-white Warbler – Mniotilta varia
El Temascal (área general)
17 Aug 2019
673
Crescent-chested Warbler – Oreothlypis superciliosa
El Temascal (área general)
17 Aug 2019
674
Flame-throated Warbler – Oreothlypis gutturalis
Road to PN Volcán Poás
11 Aug 2019
675
Orange-crowned Warbler – Leiothlypis celata
Santa Catalina Island–Avalon area
01 Aug 2019
676
Lucy's Warbler – Leiothlypis luciae
Antelope Tour Loop, Sasabe, Arizona, US (31.556, -111.483)
17 Aug 2019
677
Nashville Warbler – Leiothlypis ruficapilla
Antelope Tour Loop, Sasabe, Arizona, US (31.556, -111.483)
17 Aug 2019
678
Virginia's Warbler – Leiothlypis virginiae
12796 Tucson Avenue, Mount Lemmon, Arizona, US (32.442, -110.758) Private residence
17 Aug 2019
679
Common Yellowthroat – Geothlypis trichas
Tualatin River NWR
08 Aug 2019
680
Tropical Parula – Setophaga pitiayumi
san rafael road
11 Aug 2019
681
Yellow Warbler – Setophaga petechia
Braddock Bay–East Spit
03 Aug 2019
682
Townsend's Warbler – Setophaga townsendi
East Mount Bigelow Road, Mount Lemmon, Arizona, US (32.419, -110.726)
14 Aug 2019
683
Hermit Warbler – Setophaga occidentalis
East Mount Bigelow Road, Mount Lemmon, Arizona, US (32.419, -110.726)
14 Aug 2019
684
Rufous-capped Warbler – Basileuterus rufifrons
Villa San Ignacio, Alajuela
10 Aug 2019
685
Black-cheeked Warbler – Basileuterus melanogenys
Road to PN Volcán Poás
11 Aug 2019
686
Golden-browed Warbler – Basileuterus belli
El Temascal (área general)
17 Aug 2019
687
Golden-crowned Warbler – Basileuterus culicivorus
Hotel Tierras Enamoradas
03 Aug 2019
688
Costa Rican Warbler – Basileuterus melanotis
san rafael road
11 Aug 2019
689
Buff-rumped Warbler – Myiothlypis fulvicauda
PN Braulio Carrillo–Quebrada González
02 Aug 2019
690
Wilson's Warbler – Cardellina pusilla
East Mount Bigelow Road, Mount Lemmon, Arizona, US (32.419, -110.726)
14 Aug 2019
691
Red-faced Warbler – Cardellina rubrifrons
East Mount Bigelow Road, Mount Lemmon, Arizona, US (32.419, -110.726)
14 Aug 2019
692
Red Warbler – Cardellina rubra
El Temascal (área general)
17 Aug 2019
693
Painted Redstart – Myioborus pictus
El Temascal (área general)
17 Aug 2019
694
Slate-throated Redstart – Myioborus miniatus
san rafael road
11 Aug 2019
695
Collared Redstart – Myioborus torquatus
Road to PN Volcán Poás
08 Aug 2019
696
Hepatic Tanager – Piranga flava
East Mount Bigelow Road, Mount Lemmon, Arizona, US (32.419, -110.726)
14 Aug 2019
697
Summer Tanager – Piranga rubra
Honnas Pond (31.585, -111.349)
17 Aug 2019
698
Flame-colored Tanager – Piranga bidentata
Poasito–Freddo Fresas
08 Aug 2019
699
Red-headed Tanager – Piranga erythrocephala
El Temascal (área general)
17 Aug 2019
700
Red-crowned Ant-Tanager – Habia rubica
Villa San Ignacio, Alajuela
10 Aug 2019
701
Carmiol's Tanager – Chlorothraupis carmioli
PN Braulio Carrillo–Quebrada González
02 Aug 2019
702
Northern Cardinal – Cardinalis cardinalis
Great Vly WMA–West Camp Rd.
11 Aug 2019
703
Pyrrhuloxia – Cardinalis sinuatus
CAP Recharge Basin–Mile Wide Rd
12 Aug 2019
704
Rose-breasted Grosbeak – Pheucticus ludovicianus
12796 Tucson Avenue, Mount Lemmon, Arizona, US (32.442, -110.758) Private residence
17 Aug 2019
705
Black-headed Grosbeak – Pheucticus melanocephalus
Honnas Pond (31.585, -111.349)
17 Aug 2019
706
Blue-black Grosbeak – Cyanoloxia cyanoides
Hotel Tierras Enamoradas
03 Aug 2019
707
Blue Grosbeak – Passerina caerulea
Lago de Cuitzeo
12 Aug 2019
708
Lazuli Bunting – Passerina amoena
Honnas Pond (31.585, -111.349)
17 Aug 2019
709
Indigo Bunting – Passerina cyanea
Olana State Historic Site
11 Aug 2019
710
Varied Bunting – Passerina versicolor
Honnas Pond (31.585, -111.349)
17 Aug 2019
711
Painted Bunting – Passerina ciris
Honnas Pond (31.585, -111.349)
17 Aug 2019
712
White-shouldered Tanager – Tachyphonus luctuosus
PN Braulio Carrillo–Quebrada González
02 Aug 2019
713
Tawny-crested Tanager – Tachyphonus delatrii
PN Braulio Carrillo–Quebrada González
02 Aug 2019
714
White-throated Shrike-Tanager – Lanio leucothorax
PN Braulio Carrillo–Quebrada González
02 Aug 2019
715
Crimson-collared Tanager – Ramphocelus sanguinolentus
Hotel Tierras Enamoradas
03 Aug 2019
716
Scarlet-rumped Tanager – Ramphocelus passerinii
Hotel Tierras Enamoradas
03 Aug 2019
717
Blue-and-gold Tanager – Bangsia arcaei
PN Braulio Carrillo–Quebrada González
02 Aug 2019
718
Blue-gray Tanager – Thraupis episcopus
calle jocote
01 Aug 2019
719
Palm Tanager – Thraupis palmarum
Hotel Tierras Enamoradas
03 Aug 2019
720
Speckled Tanager – Ixothraupis guttata
PN Braulio Carrillo–Quebrada González
02 Aug 2019
721
Golden-hooded Tanager – Stilpnia larvata
PN Carara–Sendero La Meandrica
15 Aug 2019
722
Spangle-cheeked Tanager – Tangara dowii
san rafael road
11 Aug 2019
723
Bay-headed Tanager – Tangara gyrola
PN Braulio Carrillo–Quebrada González
02 Aug 2019
724
Emerald Tanager – Tangara florida
PN Braulio Carrillo–Quebrada González
02 Aug 2019
725
Silver-throated Tanager – Tangara icterocephala
PN Braulio Carrillo–Quebrada González
02 Aug 2019
726
Red-legged Honeycreeper – Cyanerpes cyaneus
Cerro Lodge
15 Aug 2019
727
Green Honeycreeper – Chlorophanes spiza
Hotel Tierras Enamoradas
03 Aug 2019
728
Black-and-yellow Tanager – Chrysothlypis chrysomelas
PN Braulio Carrillo–Quebrada González
02 Aug 2019
729
Cinnamon-bellied Flowerpiercer – Diglossa baritula
Back 120 (square meters)
01 Aug 2019
730
Slaty Flowerpiercer – Diglossa plumbea
Road to PN Volcán Poás
08 Aug 2019
731
Blue-black Grassquit – Volatinia jacarina
calle jocote
01 Aug 2019
732
Ruddy-breasted Seedeater – Sporophila minuta
Barra de Santana
18 Aug 2019
733
Variable Seedeater – Sporophila corvina
Cerro Lodge
15 Aug 2019
734
Morelet's Seedeater – Sporophila morelleti
Tárcoles
15 Aug 2019
735
Cinnamon-rumped Seedeater – Sporophila torqueola
Lago de Cuitzeo
12 Aug 2019
736
Bananaquit – Coereba flaveola
PN Braulio Carrillo–Quebrada González
02 Aug 2019
737
Yellow-faced Grassquit – Tiaris olivaceus
San Pedro de Poas–Calle Vargas
11 Aug 2019
738
Buff-throated Saltator – Saltator maximus
Poasito–Freddo Fresas
08 Aug 2019
739
Grayish Saltator – Saltator coerulescens
calle jocote
03 Aug 2019
740
Slate-colored Grosbeak – Saltator grossus
PN Braulio Carrillo–Quebrada González
02 Aug 2019