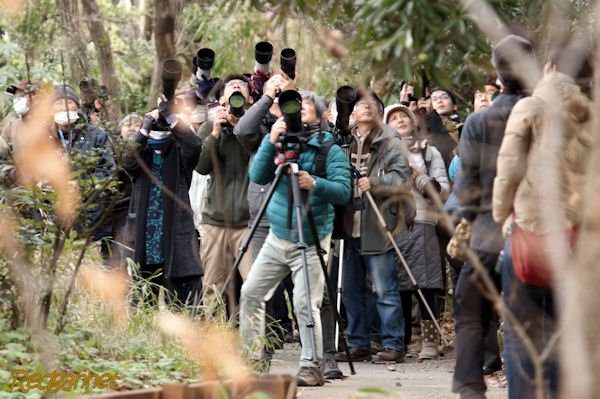 Extremes of weather nor "stay at home" orders can keep the beats from their mission. A Northern Mockingbird was sighted in Cornwall, UK during February and resulted in criminal charges being brought against a number of twitchers who travelled unnecessarily during lockdown to see it.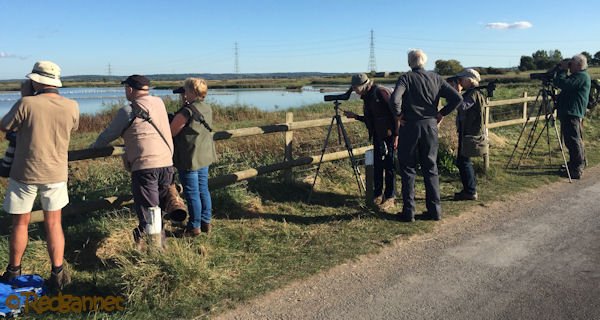 9 beats from 8 countries (Australia, USA, UK, Serbia, Costa Rica, China, Trinidad and Tobago and Mexico), shared 138 checklists for 703 species.
The year list to date is 1015 species and 7 have been added to the life list (4059) from Costa Rica, China and Trinidad and Tobago.
1 Little Tinamou – Crypturellus soui
2 Black-bellied Whistling-Duck – Dendrocygna autumnalis
3 Snow Goose – Anser caerulescens
4 Graylag Goose – Anser anser
5 Tundra Bean-Goose – Anser serrirostris
6 Brant – Branta bernicla
7 Canada Goose – Branta canadensis
8 Mute Swan – Cygnus olor
9 Common Shelduck – Tadorna tadorna
10 Wood Duck – Aix sponsa
11 Mandarin Duck – Aix galericulata
12 Baikal Teal – Sibirionetta formosa
13 Blue-winged Teal – Spatula discors
14 Cinnamon Teal – Spatula cyanoptera
15 Northern Shoveler – Spatula clypeata
16 Gadwall – Mareca strepera
17 Falcated Duck – Mareca falcata
18 Eurasian Wigeon – Mareca penelope
19 American Wigeon – Mareca americana
20 Eastern Spot-billed Duck – Anas zonorhyncha
21 Mallard – Anas platyrhynchos
22 American Black Duck – Anas rubripes
23 Northern Pintail – Anas acuta
24 Green-winged Teal – Anas crecca
25 Pink-eared Duck – Malacorhynchus membranaceus
26 Canvasback – Aythya valisineria
27 Redhead – Aythya americana
28 Common Pochard – Aythya ferina
29 Ring-necked Duck – Aythya collaris
30 Ferruginous Duck – Aythya nyroca
31 Tufted Duck – Aythya fuligula
32 Greater Scaup – Aythya marila
33 Lesser Scaup – Aythya affinis
34 Common Eider – Somateria mollissima
35 Surf Scoter – Melanitta perspicillata
36 Black Scoter – Melanitta americana
37 Long-tailed Duck – Clangula hyemalis
38 Bufflehead – Bucephala albeola
39 Common Goldeneye – Bucephala clangula
40 Smew – Mergellus albellus
41 Hooded Merganser – Lophodytes cucullatus
42 Common Merganser – Mergus merganser
43 Red-breasted Merganser – Mergus serrator
44 Ruddy Duck – Oxyura jamaicensis
45 Gray-headed Chachalaca – Ortalis cinereiceps
46 Crested Guan – Penelope purpurascens
47 Trinidad Piping-Guan – Pipile pipile
48 Black Guan – Chamaepetes unicolor
49 Buffy-crowned Wood-Partridge – Dendrortyx leucophrys
50 Spotted Wood-Quail – Odontophorus guttatus
51 Ring-necked Pheasant – Phasianus colchicus
52 Wild Turkey – Meleagris gallopavo
53 Little Grebe – Tachybaptus ruficollis
54 Least Grebe – Tachybaptus dominicus
55 Pied-billed Grebe – Podilymbus podiceps
56 Horned Grebe – Podiceps auritus
57 Great Crested Grebe – Podiceps cristatus
58 Eared Grebe – Podiceps nigricollis
59 Rock Pigeon – Columba livia
60 Stock Dove – Columba oenas
61 Common Wood-Pigeon – Columba palumbus
62 Pale-vented Pigeon – Patagioenas cayennensis
63 Red-billed Pigeon – Patagioenas flavirostris
64 Band-tailed Pigeon – Patagioenas fasciata
65 Ruddy Pigeon – Patagioenas subvinacea
66 Short-billed Pigeon – Patagioenas nigrirostris
67 Oriental Turtle-Dove – Streptopelia orientalis
68 Eurasian Collared-Dove – Streptopelia decaocto
69 Spotted Dove – Streptopelia chinensis
70 Inca Dove – Columbina inca
71 Common Ground Dove – Columbina passerina
72 Plain-breasted Ground Dove – Columbina minuta
73 Ruddy Ground Dove – Columbina talpacoti
74 Blue Ground Dove – Claravis pretiosa
75 White-tipped Dove – Leptotila verreauxi
76 Gray-chested Dove – Leptotila cassinii
77 Buff-fronted Quail-Dove – Zentrygon costaricensis
78 White-winged Dove – Zenaida asiatica
79 Mourning Dove – Zenaida macroura
80 Smooth-billed Ani – Crotophaga ani
81 Groove-billed Ani – Crotophaga sulcirostris
82 Striped Cuckoo – Tapera naevia
83 Squirrel Cuckoo – Piaya cayana
84 Mangrove Cuckoo – Coccyzus minor
85 Tawny Frogmouth – Podargus strigoides
86 Common Pauraque – Nyctidromus albicollis
87 Dusky Nightjar – Antrostomus saturatus
88 White-collared Swift – Streptoprocne zonaris
89 Vaux's Swift – Chaetura vauxi
90 Costa Rican Swift – Chaetura fumosa
91 Gray-rumped Swift – Chaetura cinereiventris
92 White-necked Jacobin – Florisuga mellivora
93 Bronzy Hermit – Glaucis aeneus
94 Rufous-breasted Hermit – Glaucis hirsutus
95 Band-tailed Barbthroat – Threnetes ruckeri
96 Green Hermit – Phaethornis guy
97 Stripe-throated Hermit – Phaethornis striigularis
98 Mexican Violetear – Colibri thalassinus
99 Lesser Violetear – Colibri cyanotus
100 Black-throated Mango – Anthracothorax nigricollis
101 Veraguan Mango – Anthracothorax veraguensis
102 Green Thorntail – Discosura conversii
103 Green-crowned Brilliant – Heliodoxa jacula
104 Rivoli's Hummingbird – Eugenes fulgens
105 Talamanca Hummingbird – Eugenes spectabilis
106 Long-billed Starthroat – Heliomaster longirostris
107 Plain-capped Starthroat – Heliomaster constantii
108 Blue-throated Mountain-gem – Lampornis clemenciae
109 White-bellied Mountain-gem – Lampornis hemileucus
110 Purple-throated Mountain-gem – Lampornis calolaemus
111 White-throated Mountain-gem – Lampornis castaneoventris
112 Bumblebee Hummingbird – Atthis heloisa
113 Volcano Hummingbird – Selasphorus flammula
114 Scintillant Hummingbird – Selasphorus scintilla
115 Broad-billed Hummingbird – Cynanthus latirostris
116 Scaly-breasted Hummingbird – Phaeochroa cuvierii
117 Violet Sabrewing – Campylopterus hemileucurus
118 Stripe-tailed Hummingbird – Eupherusa eximia
119 Coppery-headed Emerald – Elvira cupreiceps
120 White-chested Emerald – Amazilia brevirostris
121 Berylline Hummingbird – Amazilia beryllina
122 Blue-vented Hummingbird – Amazilia hoffmanni
123 Snowy-bellied Hummingbird – Amazilia edward
124 Rufous-tailed Hummingbird – Amazilia tzacatl
125 Cinnamon Hummingbird – Amazilia rutila
126 Copper-rumped Hummingbird – Amazilia tobaci
127 Sapphire-throated Hummingbird – Lepidopyga coeruleogularis
128 Blue-throated Goldentail – Hylocharis eliciae
129 White-eared Hummingbird – Hylocharis leucotis
130 Gray-cowled Wood-Rail – Aramides cajaneus
131 Eurasian Moorhen – Gallinula chloropus
132 Common Gallinule – Gallinula galeata
133 Eurasian Coot – Fulica atra
134 American Coot – Fulica americana
135 Purple Gallinule – Porphyrio martinica
136 White-breasted Waterhen – Amaurornis phoenicurus
137 White-throated Crake – Laterallus albigularis
138 Common Crane – Grus grus
139 Hooded Crane – Grus monacha
140 Bush Thick-knee – Burhinus grallarius
141 Black-necked Stilt – Himantopus mexicanus
142 Pied Avocet – Recurvirostra avosetta
143 American Oystercatcher – Haematopus palliatus
144 Black-bellied Plover – Pluvialis squatarola
145 Northern Lapwing – Vanellus vanellus
146 Gray-headed Lapwing – Vanellus cinereus
147 Southern Lapwing – Vanellus chilensis
148 Killdeer – Charadrius vociferus
149 Red-kneed Dotterel – Erythrogonys cinctus
150 Northern Jacana – Jacana spinosa
151 Whimbrel – Numenius phaeopus
152 Eurasian Curlew – Numenius arquata
153 Ruddy Turnstone – Arenaria interpres
154 Ruff – Calidris pugnax
155 Sanderling – Calidris alba
156 Dunlin – Calidris alpina
157 Purple Sandpiper – Calidris maritima
158 Least Sandpiper – Calidris minutilla
159 Semipalmated Sandpiper – Calidris pusilla
160 Short-billed Dowitcher – Limnodromus griseus
161 Long-billed Dowitcher – Limnodromus scolopaceus
162 Jack Snipe – Lymnocryptes minimus
163 Common Snipe – Gallinago gallinago
164 Common Sandpiper – Actitis hypoleucos
165 Spotted Sandpiper – Actitis macularius
166 Green Sandpiper – Tringa ochropus
167 Spotted Redshank – Tringa erythropus
168 Greater Yellowlegs – Tringa melanoleuca
169 Common Greenshank – Tringa nebularia
170 Lesser Yellowlegs – Tringa flavipes
171 Common Redshank – Tringa totanus
172 Razorbill – Alca torda
173 Black-headed Gull – Chroicocephalus ridibundus
174 Franklin's Gull – Leucophaeus pipixcan
175 Mew Gull – Larus canus
176 Ring-billed Gull – Larus delawarensis
177 Herring Gull – Larus argentatus
178 Lesser Black-backed Gull – Larus fuscus
179 Great Black-backed Gull – Larus marinus
180 Royal Tern – Thalasseus maximus
181 Red-throated Loon – Gavia stellata
182 Common Loon – Gavia immer
183 Wood Stork – Mycteria americana
184 Magnificent Frigatebird – Fregata magnificens
185 Anhinga – Anhinga anhinga
186 Pygmy Cormorant – Microcarbo pygmaeus
187 Great Cormorant – Phalacrocorax carbo
188 Little Black Cormorant – Phalacrocorax sulcirostris
189 Neotropic Cormorant – Phalacrocorax brasilianus
190 Double-crested Cormorant – Phalacrocorax auritus
191 Brown Pelican – Pelecanus occidentalis
192 Bare-throated Tiger-Heron – Tigrisoma mexicanum
193 Great Blue Heron – Ardea herodias
194 Gray Heron – Ardea cinerea
195 Great Egret – Ardea alba
196 Little Egret – Egretta garzetta
197 Snowy Egret – Egretta thula
198 Little Blue Heron – Egretta caerulea
199 Tricolored Heron – Egretta tricolor
200 Reddish Egret – Egretta rufescens
201 Cattle Egret – Bubulcus ibis
202 Green Heron – Butorides virescens
203 Black-crowned Night-Heron – Nycticorax nycticorax
204 White Ibis – Eudocimus albus
205 Glossy Ibis – Plegadis falcinellus
206 White-faced Ibis – Plegadis chihi
207 Roseate Spoonbill – Platalea ajaja
208 King Vulture – Sarcoramphus papa
209 Black Vulture – Coragyps atratus
210 Turkey Vulture – Cathartes aura
211 Lesser Yellow-headed Vulture – Cathartes burrovianus
212 Osprey – Pandion haliaetus
213 Black-winged Kite – Elanus caeruleus
214 White-tailed Kite – Elanus leucurus
215 Gray-headed Kite – Leptodon cayanensis
216 Swallow-tailed Kite – Elanoides forficatus
217 Double-toothed Kite – Harpagus bidentatus
218 Plumbeous Kite – Ictinia plumbea
219 Eastern Marsh-Harrier – Circus spilonotus
220 Swamp Harrier – Circus approximans
221 Spotted Harrier – Circus assimilis
222 Hen Harrier – Circus cyaneus
223 Northern Harrier – Circus hudsonius
224 Crested Goshawk – Accipiter trivirgatus
225 Sharp-shinned Hawk – Accipiter striatus
226 Cooper's Hawk – Accipiter cooperii
227 Bald Eagle – Haliaeetus leucocephalus
228 Common Black Hawk – Buteogallus anthracinus
229 Roadside Hawk – Rupornis magnirostris
230 White Hawk – Pseudastur albicollis
231 Gray Hawk – Buteo plagiatus
232 Gray-lined Hawk – Buteo nitidus
233 Broad-winged Hawk – Buteo platypterus
234 Short-tailed Hawk – Buteo brachyurus
235 Swainson's Hawk – Buteo swainsoni
236 Zone-tailed Hawk – Buteo albonotatus
237 Red-tailed Hawk – Buteo jamaicensis
238 Rough-legged Hawk – Buteo lagopus
239 Common Buzzard – Buteo buteo
240 Eastern Buzzard – Buteo japonicus
241 Upland Buzzard – Buteo hemilasius
242 Barn Owl – Tyto alba
243 Bare-shanked Screech-Owl – Megascops clarkii
244 Spectacled Owl – Pulsatrix perspicillata
245 Great Horned Owl – Bubo virginianus
246 Ferruginous Pygmy-Owl – Glaucidium brasilianum
247 Tawny Owl – Strix aluco
248 Barred Owl – Strix varia
249 Resplendent Quetzal – Pharomachrus mocinno
250 Black-headed Trogon – Trogon melanocephalus
251 Green-backed Trogon – Trogon viridis
252 Gartered Trogon – Trogon caligatus
253 Guianan Trogon – Trogon violaceus
254 Mountain Trogon – Trogon mexicanus
255 Collared Trogon – Trogon collaris
256 Eurasian Hoopoe – Upupa epops
257 Lesson's Motmot – Momotus lessonii
258 Trinidad Motmot – Momotus bahamensis
259 Turquoise-browed Motmot – Eumomota superciliosa
260 Common Kingfisher – Alcedo atthis
261 Ringed Kingfisher – Megaceryle torquata
262 Belted Kingfisher – Megaceryle alcyon
263 Amazon Kingfisher – Chloroceryle amazona
264 Rufous-tailed Jacamar – Galbula ruficauda
265 Northern Emerald-Toucanet – Aulacorhynchus prasinus
266 Fiery-billed Aracari – Pteroglossus frantzii
267 Yellow-throated Toucan – Ramphastos ambiguus
268 Keel-billed Toucan – Ramphastos sulfuratus
269 Channel-billed Toucan – Ramphastos vitellinus
270 Eurasian Wryneck – Jynx torquilla
271 Speckled Piculet – Picumnus innominatus
272 Yellow-bellied Sapsucker – Sphyrapicus varius
273 Acorn Woodpecker – Melanerpes formicivorus
274 Red-crowned Woodpecker – Melanerpes rubricapillus
275 Hoffmann's Woodpecker – Melanerpes hoffmannii
276 Golden-fronted Woodpecker – Melanerpes aurifrons
277 Red-bellied Woodpecker – Melanerpes carolinus
278 Great Spotted Woodpecker – Dendrocopos major
279 Downy Woodpecker – Dryobates pubescens
280 Ladder-backed Woodpecker – Dryobates scalaris
281 Hairy Woodpecker – Dryobates villosus
282 Pale-billed Woodpecker – Campephilus guatemalensis
283 Eurasian Green Woodpecker – Picus viridis
284 Lineated Woodpecker – Dryocopus lineatus
285 Pileated Woodpecker – Dryocopus pileatus
286 Black Woodpecker – Dryocopus martius
287 Golden-olive Woodpecker – Colaptes rubiginosus
288 Northern Flicker – Colaptes auratus
289 Barred Forest-Falcon – Micrastur ruficollis
290 Crested Caracara – Caracara cheriway
291 Yellow-headed Caracara – Milvago chimachima
292 Laughing Falcon – Herpetotheres cachinnans
293 Eurasian Kestrel – Falco tinnunculus
294 American Kestrel – Falco sparverius
295 Merlin – Falco columbarius
296 Bat Falcon – Falco rufigularis
297 Peregrine Falcon – Falco peregrinus
298 Orange-chinned Parakeet – Brotogeris jugularis
299 Brown-hooded Parrot – Pyrilia haematotis
300 Blue-headed Parrot – Pionus menstruus
301 White-crowned Parrot – Pionus senilis
302 Red-lored Parrot – Amazona autumnalis
303 Yellow-crowned Parrot – Amazona ochrocephala
304 Mealy Parrot – Amazona farinosa
305 Orange-winged Parrot – Amazona amazonica
306 Sulphur-winged Parakeet – Pyrrhura hoffmanni
307 Brown-throated Parakeet – Eupsittula pertinax
308 Scarlet Macaw – Ara macao
309 Crimson-fronted Parakeet – Psittacara finschi
310 Great Antshrike – Taraba major
311 Barred Antshrike – Thamnophilus doliatus
312 Black-hooded Antshrike – Thamnophilus bridgesi
313 Dusky Antbird – Cercomacroides tyrannina
314 White-bellied Antbird – Myrmeciza longipes
315 Chestnut-backed Antbird – Poliocrania exsul
316 Cocoa Woodcreeper – Xiphorhynchus susurrans
317 Streak-headed Woodcreeper – Lepidocolaptes souleyetii
318 White-striped Woodcreeper – Lepidocolaptes leucogaster
319 Spot-crowned Woodcreeper – Lepidocolaptes affinis
320 Plain Xenops – Xenops minutus
321 Buffy Tuftedcheek – Pseudocolaptes lawrencii
322 Lineated Foliage-gleaner – Syndactyla subalaris
323 Streak-breasted Treehunter – Thripadectes rufobrunneus
324 Chiriqui Foliage-gleaner – Automolus exsertus
325 Ruddy Treerunner – Margarornis rubiginosus
326 Red-faced Spinetail – Cranioleuca erythrops
327 Pale-breasted Spinetail – Synallaxis albescens
328 Long-tailed Manakin – Chiroxiphia linearis
329 White-bearded Manakin – Manacus manacus
330 Masked Tityra – Tityra semifasciata
331 White-winged Becard – Pachyramphus polychopterus
332 Rose-throated Becard – Pachyramphus aglaiae
333 Sulphur-rumped Flycatcher – Myiobius sulphureipygius
334 Olive-striped Flycatcher – Mionectes olivaceus
335 Northern Bentbill – Oncostoma cinereigulare
336 Common Tody-Flycatcher – Todirostrum cinereum
337 Yellow-olive Flycatcher – Tolmomyias sulphurescens
338 Yellow-breasted Flycatcher – Tolmomyias flaviventris
339 Southern Beardless-Tyrannulet – Camptostoma obsoletum
340 Yellow Tyrannulet – Capsiempis flaveola
341 Yellow-crowned Tyrannulet – Tyrannulus elatus
342 Greenish Elaenia – Myiopagis viridicata
343 Yellow-bellied Elaenia – Elaenia flavogaster
344 Mountain Elaenia – Elaenia frantzii
345 Mistletoe Tyrannulet – Zimmerius parvus
346 Euler's Flycatcher – Lathrotriccus euleri
347 Tufted Flycatcher – Mitrephanes phaeocercus
348 Olive-sided Flycatcher – Contopus cooperi
349 Greater Pewee – Contopus pertinax
350 Ochraceous Pewee – Contopus ochraceus
351 Tropical Pewee – Contopus cinereus
352 Yellow-bellied Flycatcher – Empidonax flaviventris
353 Willow Flycatcher – Empidonax traillii
354 Hammond's Flycatcher – Empidonax hammondii
355 Dusky Flycatcher – Empidonax oberholseri
356 Pine Flycatcher – Empidonax affinis
357 Cordilleran Flycatcher – Empidonax occidentalis
358 Yellowish Flycatcher – Empidonax flavescens
359 Buff-breasted Flycatcher – Empidonax fulvifrons
360 Black-capped Flycatcher – Empidonax atriceps
361 Black Phoebe – Sayornis nigricans
362 Vermilion Flycatcher – Pyrocephalus rubinus
363 Bright-rumped Attila – Attila spadiceus
364 Dusky-capped Flycatcher – Myiarchus tuberculifer
365 Nutting's Flycatcher – Myiarchus nuttingi
366 Great Crested Flycatcher – Myiarchus crinitus
367 Great Kiskadee – Pitangus sulphuratus
368 Boat-billed Flycatcher – Megarynchus pitangua
369 Rusty-margined Flycatcher – Myiozetetes cayanensis
370 Social Flycatcher – Myiozetetes similis
371 Gray-capped Flycatcher – Myiozetetes granadensis
372 Streaked Flycatcher – Myiodynastes maculatus
373 Piratic Flycatcher – Legatus leucophaius
374 Tropical Kingbird – Tyrannus melancholicus
375 Cassin's Kingbird – Tyrannus vociferans
376 Fork-tailed Flycatcher – Tyrannus savana
377 Red-browed Pardalote – Pardalotus rubricatus
378 Striated Pardalote – Pardalotus striatus
379 Rufous-browed Peppershrike – Cyclarhis gujanensis
380 Chestnut-sided Shrike-Vireo – Vireolanius melitophrys
381 Lesser Greenlet – Pachysylvia decurtata
382 Golden-fronted Greenlet – Pachysylvia aurantiifrons
383 Hutton's Vireo – Vireo huttoni
384 Yellow-throated Vireo – Vireo flavifrons
385 Yellow-winged Vireo – Vireo carmioli
386 Cassin's Vireo – Vireo cassinii
387 Plumbeous Vireo – Vireo plumbeus
388 Philadelphia Vireo – Vireo philadelphicus
389 Warbling Vireo – Vireo gilvus
390 Brown-capped Vireo – Vireo leucophrys
391 Yellow-green Vireo – Vireo flavoviridis
392 Long-tailed Shrike – Lanius schach
393 Chinese Gray Shrike – Lanius sphenocercus
394 Brown Jay – Psilorhinus morio
395 Steller's Jay – Cyanocitta stelleri
396 Blue Jay – Cyanocitta cristata
397 Transvolcanic Jay – Aphelocoma ultramarina
398 Eurasian Jay – Garrulus glandarius
399 Oriental Magpie – Pica serica
400 Eurasian Magpie – Pica pica
401 Eurasian Jackdaw – Corvus monedula
402 American Crow – Corvus brachyrhynchos
403 Fish Crow – Corvus ossifragus
404 Carrion Crow – Corvus corone
405 Hooded Crow – Corvus cornix
406 Common Raven – Corvus corax
407 Coal Tit – Periparus ater
408 Marsh Tit – Poecile palustris
409 Black-capped Chickadee – Poecile atricapillus
410 Mexican Chickadee – Poecile sclateri
411 Eurasian Blue Tit – Cyanistes caeruleus
412 Tufted Titmouse – Baeolophus bicolor
413 Great Tit – Parus major
414 Japanese Tit – Parus minor
415 Chinese Penduline-Tit – Remiz consobrinus
416 Horned Lark – Eremophila alpestris
417 Oriental Skylark – Alauda gulgula
418 Plain Prinia – Prinia inornata
419 Blue-and-white Swallow – Pygochelidon cyanoleuca
420 Northern Rough-winged Swallow – Stelgidopteryx serripennis
421 Southern Rough-winged Swallow – Stelgidopteryx ruficollis
422 Gray-breasted Martin – Progne chalybea
423 Mangrove Swallow – Tachycineta albilinea
424 Violet-green Swallow – Tachycineta thalassina
425 Barn Swallow – Hirundo rustica
426 Light-vented Bulbul – Pycnonotus sinensis
427 Pallas's Leaf Warbler – Phylloscopus proregulus
428 Brownish-flanked Bush Warbler – Horornis fortipes
429 Long-tailed Tit – Aegithalos caudatus
430 Silver-throated Tit – Aegithalos glaucogularis
431 Black-throated Tit – Aegithalos concinnus
432 Reed Parrotbill – Paradoxornis heudei
433 Vinous-throated Parrotbill – Sinosuthora webbiana
434 Swinhoe's White-eye – Zosterops simplex
435 Masked Laughingthrush – Garrulax perspicillatus
436 Red-billed Leiothrix – Leiothrix lutea
437 Golden-crowned Kinglet – Regulus satrapa
438 Ruby-crowned Kinglet – Regulus calendula
439 Goldcrest – Regulus regulus
440 Eurasian Nuthatch – Sitta europaea
441 Red-breasted Nuthatch – Sitta canadensis
442 White-breasted Nuthatch – Sitta carolinensis
443 Eurasian Treecreeper – Certhia familiaris
444 Brown Creeper – Certhia americana
445 Short-toed Treecreeper – Certhia brachydactyla
446 Long-billed Gnatwren – Ramphocaenus melanurus
447 Blue-gray Gnatcatcher – Polioptila caerulea
448 Tropical Gnatcatcher – Polioptila plumbea
449 Canyon Wren – Catherpes mexicanus
450 House Wren – Troglodytes aedon
451 Ochraceous Wren – Troglodytes ochraceus
452 Eurasian Wren – Troglodytes troglodytes
453 Winter Wren – Troglodytes hiemalis
454 Carolina Wren – Thryothorus ludovicianus
455 Bewick's Wren – Thryomanes bewickii
456 Gray-barred Wren – Campylorhynchus megalopterus
457 Rufous-naped Wren – Campylorhynchus rufinucha
458 Rufous-breasted Wren – Pheugopedius rutilus
459 Rufous-and-white Wren – Thryophilus rufalbus
460 Cabanis's Wren – Cantorchilus modestus
461 Isthmian Wren – Cantorchilus elutus
462 Riverside Wren – Cantorchilus semibadius
463 Gray-breasted Wood-Wren – Henicorhina leucophrys
464 American Dipper – Cinclus mexicanus
465 European Starling – Sturnus vulgaris
466 Black-collared Starling – Gracupica nigricollis
467 White-cheeked Starling – Spodiopsar cineraceus
468 Crested Myna – Acridotheres cristatellus
469 Blue Mockingbird – Melanotis caerulescens
470 Curve-billed Thrasher – Toxostoma curvirostre
471 Tropical Mockingbird – Mimus gilvus
472 Northern Mockingbird – Mimus polyglottos
473 Eastern Bluebird – Sialia sialis
474 Brown-backed Solitaire – Myadestes occidentalis
475 Black-faced Solitaire – Myadestes melanops
476 White's Thrush – Zoothera aurea
477 Black-billed Nightingale-Thrush – Catharus gracilirostris
478 Orange-billed Nightingale-Thrush – Catharus aurantiirostris
479 Slaty-backed Nightingale-Thrush – Catharus fuscater
480 Russet Nightingale-Thrush – Catharus occidentalis
481 Swainson's Thrush – Catharus ustulatus
482 Hermit Thrush – Catharus guttatus
483 Mistle Thrush – Turdus viscivorus
484 Song Thrush – Turdus philomelos
485 Redwing – Turdus iliacus
486 Mountain Thrush – Turdus plebejus
487 Eurasian Blackbird – Turdus merula
488 Cocoa Thrush – Turdus fumigatus
489 White-throated Thrush – Turdus assimilis
490 Clay-colored Thrush – Turdus grayi
491 Spectacled Thrush – Turdus nudigenis
492 Chinese Blackbird – Turdus mandarinus
493 American Robin – Turdus migratorius
494 Gray-backed Thrush – Turdus hortulorum
495 Pale Thrush – Turdus pallidus
496 Fieldfare – Turdus pilaris
497 Dusky Thrush – Turdus eunomus
498 Naumann's Thrush – Turdus naumanni
499 Oriental Magpie-Robin – Copsychus saularis
500 European Robin – Erithacus rubecula
501 Red-flanked Bluetail – Tarsiger cyanurus
502 Daurian Redstart – Phoenicurus auroreus
503 Blue Rock-Thrush – Monticola solitarius
504 Cedar Waxwing – Bombycilla cedrorum
505 Gray Silky-flycatcher – Ptiliogonys cinereus
506 Long-tailed Silky-flycatcher – Ptiliogonys caudatus
507 Olive Warbler – Peucedramus taeniatus
508 White-rumped Munia – Lonchura striata
509 Dunnock – Prunella modularis
510 House Sparrow – Passer domesticus
511 Eurasian Tree Sparrow – Passer montanus
512 Eastern Yellow Wagtail – Motacilla tschutschensis
513 White Wagtail – Motacilla alba
514 Meadow Pipit – Anthus pratensis
515 Olive-backed Pipit – Anthus hodgsoni
516 Red-throated Pipit – Anthus cervinus
517 American Pipit – Anthus rubescens
518 Common Chaffinch – Fringilla coelebs
519 Brambling – Fringilla montifringilla
520 Golden-browed Chlorophonia – Chlorophonia callophrys
521 Scrub Euphonia – Euphonia affinis
522 Yellow-crowned Euphonia – Euphonia luteicapilla
523 Violaceous Euphonia – Euphonia violacea
524 Thick-billed Euphonia – Euphonia laniirostris
525 Yellow-throated Euphonia – Euphonia hirundinacea
526 Elegant Euphonia – Euphonia elegantissima
527 Common Rosefinch – Carpodacus erythrinus
528 Eurasian Bullfinch – Pyrrhula pyrrhula
529 House Finch – Haemorhous mexicanus
530 Oriental Greenfinch – Chloris sinica
531 Common Redpoll – Acanthis flammea
532 Lesser Redpoll – Acanthis cabaret
533 European Goldfinch – Carduelis carduelis
534 Eurasian Siskin – Spinus spinus
535 Pine Siskin – Spinus pinus
536 Black-headed Siskin – Spinus notatus
537 Lesser Goldfinch – Spinus psaltria
538 American Goldfinch – Spinus tristis
539 Yellow-bellied Siskin – Spinus xanthogastrus
540 Lapland Longspur – Calcarius lapponicus
541 Snow Bunting – Plectrophenax nivalis
542 Chestnut-eared Bunting – Emberiza fucata
543 Yellow-throated Bunting – Emberiza elegans
544 Pallas's Bunting – Emberiza pallasi
545 Little Bunting – Emberiza pusilla
546 Rustic Bunting – Emberiza rustica
547 Black-faced Bunting – Emberiza spodocephala
548 Yellow-browed Bunting – Emberiza chrysophrys
549 Tristram's Bunting – Emberiza tristrami
550 Sooty-capped Chlorospingus – Chlorospingus pileatus
551 Common Chlorospingus – Chlorospingus flavopectus
552 Grasshopper Sparrow – Ammodramus savannarum
553 Black-striped Sparrow – Arremonops conirostris
554 Chipping Sparrow – Spizella passerina
555 Field Sparrow – Spizella pusilla
556 Chestnut-capped Brushfinch – Arremon brunneinucha
557 American Tree Sparrow – Spizelloides arborea
558 Fox Sparrow – Passerella iliaca
559 Dark-eyed Junco – Junco hyemalis
560 Yellow-eyed Junco – Junco phaeonotus
561 Rufous-collared Sparrow – Zonotrichia capensis
562 White-throated Sparrow – Zonotrichia albicollis
563 Vesper Sparrow – Pooecetes gramineus
564 Savannah Sparrow – Passerculus sandwichensis
565 Song Sparrow – Melospiza melodia
566 Lincoln's Sparrow – Melospiza lincolnii
567 Swamp Sparrow – Melospiza georgiana
568 Large-footed Finch – Pezopetes capitalis
569 Rusty-crowned Ground-Sparrow – Melozone kieneri
570 Canyon Towhee – Melozone fusca
571 White-eared Ground-Sparrow – Melozone leucotis
572 Spotted Towhee – Pipilo maculatus
573 Rufous-capped Brushfinch – Atlapetes pileatus
574 Yellow-thighed Brushfinch – Atlapetes tibialis
575 Crested Oropendola – Psarocolius decumanus
576 Chestnut-headed Oropendola – Psarocolius wagleri
577 Montezuma Oropendola – Psarocolius montezuma
578 Black-vented Oriole – Icterus wagleri
579 Orchard Oriole – Icterus spurius
580 Hooded Oriole – Icterus cucullatus
581 Streak-backed Oriole – Icterus pustulatus
582 Bullock's Oriole – Icterus bullockii
583 Baltimore Oriole – Icterus galbula
584 Black-backed Oriole – Icterus abeillei
585 Red-winged Blackbird – Agelaius phoeniceus
586 Shiny Cowbird – Molothrus bonariensis
587 Bronzed Cowbird – Molothrus aeneus
588 Brown-headed Cowbird – Molothrus ater
589 Giant Cowbird – Molothrus oryzivorus
590 Melodious Blackbird – Dives dives
591 Boat-tailed Grackle – Quiscalus major
592 Great-tailed Grackle – Quiscalus mexicanus
593 Golden-winged Warbler – Vermivora chrysoptera
594 Black-and-white Warbler – Mniotilta varia
595 Prothonotary Warbler – Protonotaria citrea
596 Crescent-chested Warbler – Oreothlypis superciliosa
597 Flame-throated Warbler – Oreothlypis gutturalis
598 Tennessee Warbler – Leiothlypis peregrina
599 Orange-crowned Warbler – Leiothlypis celata
600 Colima Warbler – Leiothlypis crissalis
601 Nashville Warbler – Leiothlypis ruficapilla
602 MacGillivray's Warbler – Geothlypis tolmiei
603 Mourning Warbler – Geothlypis philadelphia
604 Common Yellowthroat – Geothlypis trichas
605 American Redstart – Setophaga ruticilla
606 Tropical Parula – Setophaga pitiayumi
607 Blackburnian Warbler – Setophaga fusca
608 Yellow Warbler – Setophaga petechia
609 Chestnut-sided Warbler – Setophaga pensylvanica
610 Pine Warbler – Setophaga pinus
611 Yellow-rumped Warbler – Setophaga coronata
612 Grace's Warbler – Setophaga graciae
613 Black-throated Gray Warbler – Setophaga nigrescens
614 Townsend's Warbler – Setophaga townsendi
615 Hermit Warbler – Setophaga occidentalis
616 Black-throated Green Warbler – Setophaga virens
617 Rufous-capped Warbler – Basileuterus rufifrons
618 Black-cheeked Warbler – Basileuterus melanogenys
619 Golden-browed Warbler – Basileuterus belli
620 Buff-rumped Warbler – Myiothlypis fulvicauda
621 Wilson's Warbler – Cardellina pusilla
622 Red-faced Warbler – Cardellina rubrifrons
623 Red Warbler – Cardellina rubra
624 Painted Redstart – Myioborus pictus
625 Slate-throated Redstart – Myioborus miniatus
626 Collared Redstart – Myioborus torquatus
627 Hepatic Tanager – Piranga flava
628 Summer Tanager – Piranga rubra
629 Western Tanager – Piranga ludoviciana
630 Flame-colored Tanager – Piranga bidentata
631 White-winged Tanager – Piranga leucoptera
632 Red-headed Tanager – Piranga erythrocephala
633 Red-crowned Ant-Tanager – Habia rubica
634 Northern Cardinal – Cardinalis cardinalis
635 Black-thighed Grosbeak – Pheucticus tibialis
636 Rose-breasted Grosbeak – Pheucticus ludovicianus
637 Black-headed Grosbeak – Pheucticus melanocephalus
638 Blue-black Grosbeak – Cyanoloxia cyanoides
639 Lazuli Bunting – Passerina amoena
640 Indigo Bunting – Passerina cyanea
641 Varied Bunting – Passerina versicolor
642 Painted Bunting – Passerina ciris
643 White-lined Tanager – Tachyphonus rufus
644 Scarlet-rumped Tanager – Ramphocelus passerinii
645 Blue-gray Tanager – Thraupis episcopus
646 Palm Tanager – Thraupis palmarum
647 Golden-hooded Tanager – Stilpnia larvata
648 Turquoise Tanager – Tangara mexicana
649 Bay-headed Tanager – Tangara gyrola
650 Silver-throated Tanager – Tangara icterocephala
651 Scarlet-thighed Dacnis – Dacnis venusta
652 Red-legged Honeycreeper – Cyanerpes cyaneus
653 Green Honeycreeper – Chlorophanes spiza
654 Cinnamon-bellied Flowerpiercer – Diglossa baritula
655 Slaty Flowerpiercer – Diglossa plumbea
656 Peg-billed Finch – Acanthidops bairdi
657 Blue-black Grassquit – Volatinia jacarina
658 Variable Seedeater – Sporophila corvina
659 Morelet's Seedeater – Sporophila morelleti
660 Bananaquit – Coereba flaveola
661 Yellow-faced Grassquit – Tiaris olivaceus
662 Buff-throated Saltator – Saltator maximus
663 Black-headed Saltator – Saltator atriceps
664 Streaked Saltator – Saltator striatipectus