I've recently discovered that if I hustle out of my office for my lunch hour, jump on the uptown C train and get off at 72nd St I can spend some time birding the west side of Central Park while I work my way north to 81st St to get on the downtown C train by the Museum of Natural History to go back to my office on 42nd St.  Even though there are two train rides and a half-block walk to and from my office I can still get a solid half hour of birding in, a wonderful midday stress reliever.  A recent lunch hour spent this way was devoted almost entirely to photographing a horde of Common Grackles that were feeding, mostly on fallen acorns, on leaf-covered slopes in Central Park.
At first I was content to wait for the grackles to come to me but eventually I noticed that whenever an acorn dropped from above the grackles would scramble to be the first bird to it. I took advantage of this by picking acorns up off of the path and tossing them up in the air, trying to get them to land where I wanted the grackle to be.  I think that technique, combined with my 100mm macro lens, worked rather well, but I will leave it to you, kind reader of 10,000 Birds, to judge.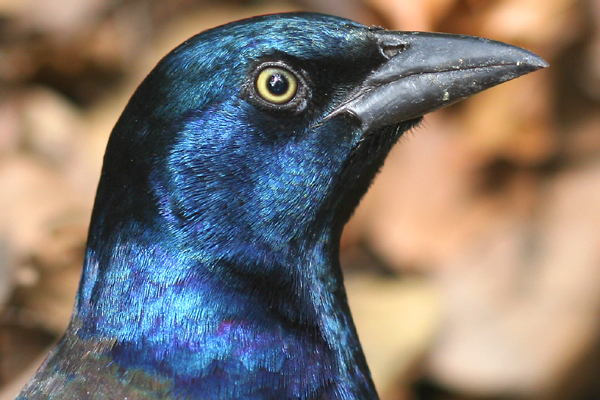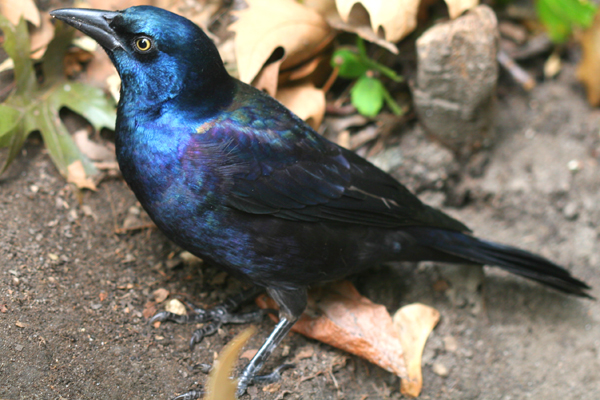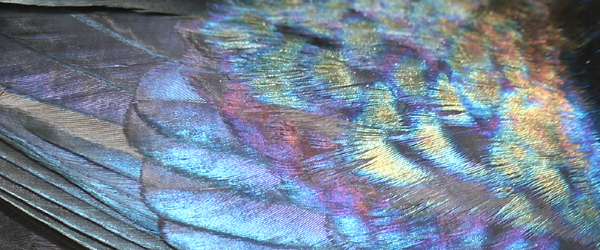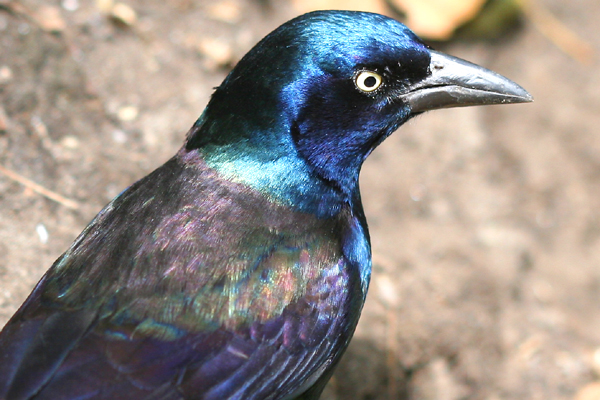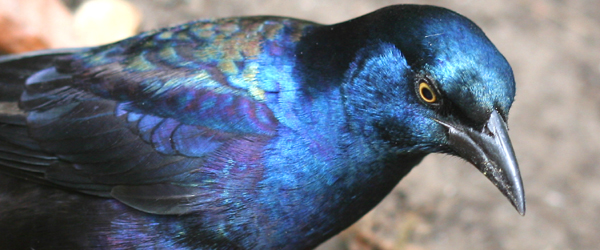 I hope you enjoyed the iradescent plumage of Quiscalus quiscula as much I do.  This post has been submitted to Bird Photography Weekly #62.  Go check it out!