After exploring Van Cortlandt Park we three intrepid birding bloggers headed through the snow and traffic to Pelham Bay Park, which, at 2,700 acres, is the largest of New York City's many parks. Our goal was to see as many species of owls as we possibly could and we felt good about our prospects as we had relatively fresh location information about three species from someone who should know. Visions of checklists with Great Horned Owl, Northern Saw-Whet Owl, and Long-eared Owl checked off were dancing in our heads but, as the title of this post makes clear, owls were not dancing nor doing anything else in our binoculars' field-of-view.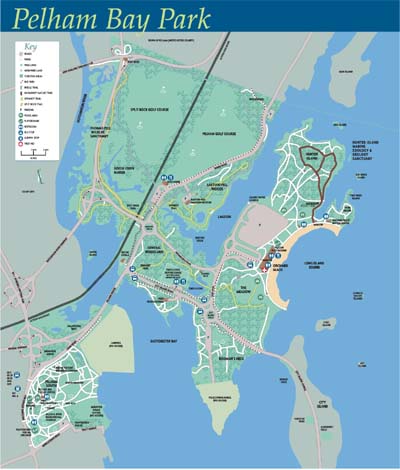 Pelham Bay Park as the New York City Department of Parks and Recreation sees it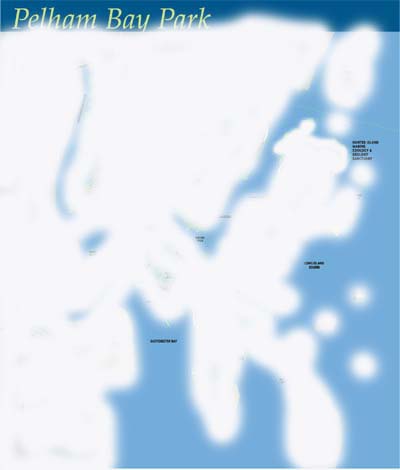 Pelham Bay Park as we saw it
The ride to Pelham Bay Park with me driving, Mike sitting shotgun, and, Bronx native that he is, navigating, and Charlie in the back with all of our gear, was fun. Mike and Charlie kept up a running conversation while I concentrated on not careening out of control and prematurely ending our birding outing. Lots of cars were off the road but slow speeds and traction control kept us on course and alive to bird! Of course, a volcano could be erupting and a tidal wave coming and we still would have been out birding…
Once we arrived at Pelham Bay Park we first checked every evergreen tree in the vicinity of and between the golf course and the Bartow-Pell Mansion Museum. Let me tell you, there were quite a lot of trees. Not only that, but to be sure we weren't missing any owls we had to carefully peer up into each tree and examine every single branch, which meant quite a lot of snow falling on our glasses and in our eyes. And, whenever a lump in a tree looked like it could be an owl, we, of course, put our binoculars on it and got them all loaded with snow as well. It wasn't the best time I've ever had while birding. One would think that there would at least be other birds around to watch while we looked for owls but there were hardly any (birds apparently are smart enough to hunker down when the weather's bad). Sure, Mike and Charlie managed to find a Fox Sparrow and all three of us watched a single foraging Rusty Blackbird become a flock of fourteen (how thirteen blackbirds managed to hide in white snow I'll never know), but those two species plus some European Starlings and a Mourning Dove didn't exactly make up for the absent owls.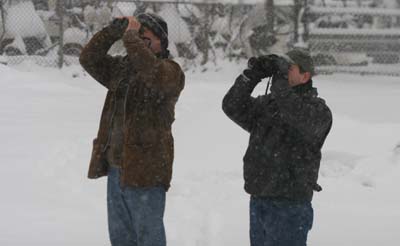 Charlie and Mike look at Rusty Blackbirds
Once we gave up on finding owls by the golf course or the mansion we headed over to the Orchard Beach parking lot and walked north onto Hunter Island, which isn't an island anymore as it was connected to the mainland by fill quite some time ago and now is a rather chunky peninsula. We were looking for what Mike termed the "magical grove" which he described as being comprised of pine trees with at least one owl perched in each (at least that is what Charlie and I heard). Well, after slogging through the still-falling snow and getting thoroughly soaked through we managed to find the "magical grove." And there were plenty of pine trees but no owls at all.
Shortly after nailing his shin on a rather large rock and taking a rather comical tumble while looking up into the trees for owls rather than at the ground for obstacles, Charlie, at this point cold, wet, and owl-less, summed up our feelings about the area rather well: "Magical grove my a**!"
Mike and I concurred and we skedaddled back to the car (but not before a single ill-thought-out experiment in banging on a snow-laden tree while we stood beneath it). Maybe Charlie and I should have taken the time to read this old post of Mike's before we agreed to go off in search of the magical grove…
The good news is that we did get Charlie his year American Black Duck in the lagoon between Hunter Island and the mainland as we drove away. The bad news is that our next stop, which Mike will be telling us all about, had even worse weather!