Autumn is a season of transitions and migrations, a slow descent from summer's heat to winter's cold. Sometimes blustery and rainy, sometimes warm and sunny, it is the second best season for birders, only beaten by spring. One of my favorite parts of fall is the long, drawn out duck migration, which seems to never end, with many birds staying put for winter or only moving out when their ponds and lakes are frozen. In particular, I love ponds loaded with dabbling ducks, the teals and pintails, wigeons and black ducks, mallards and gadwalls.  Whether they are drakes in breeding finery or hens in muted shades of brown and white I can't resist watching them, scoping them, photographing them.  Add in yellow, red, and orange leaves reflecting off of the water that the ducks are swimming in, and, well, wow!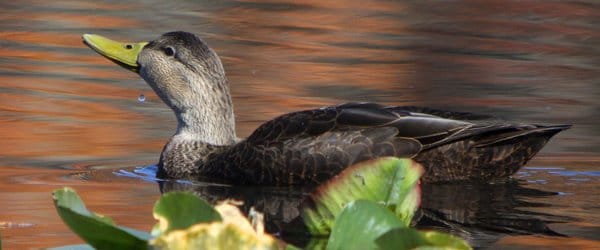 American Black Duck Anas rubripes
All of the photos in this post were digiscoped at Mill Pond Park in Nassau County on New York's Long Island. Enjoy!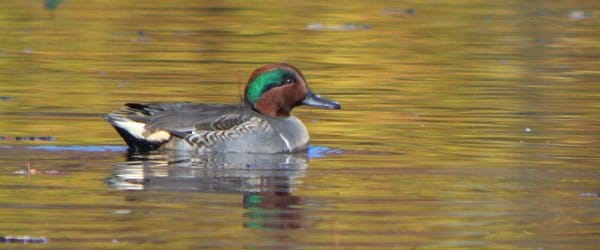 Green-winged Teal Anas carolinensis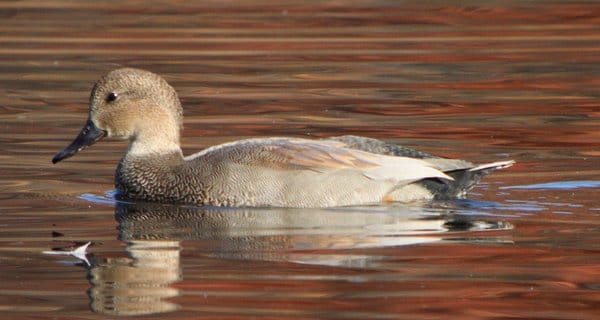 Gadwall Anas strepera
Green-winged Teal Anas carolinensis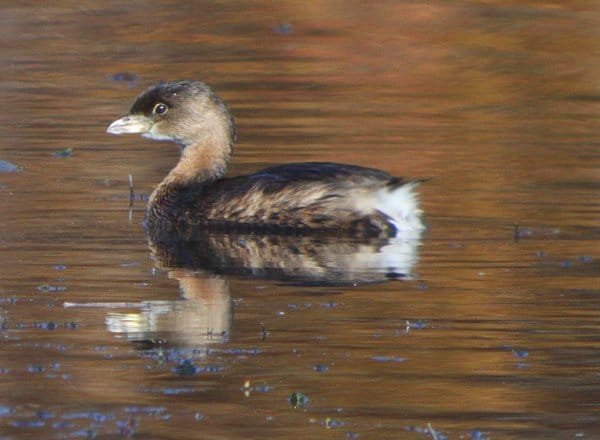 Pied-billed Grebe Podilymbus podiceps (technically not a duck)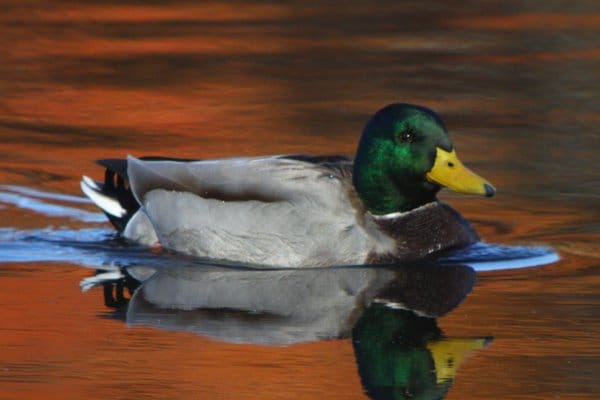 Mallard Anas platyrhynchos

Gadwall Anas strepera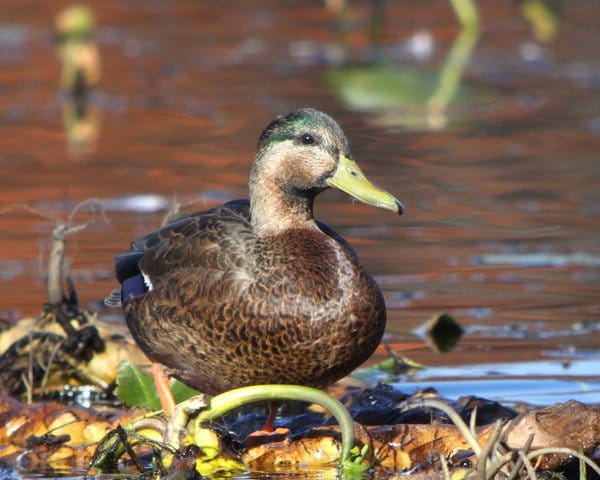 Mallard and American Black Duck mix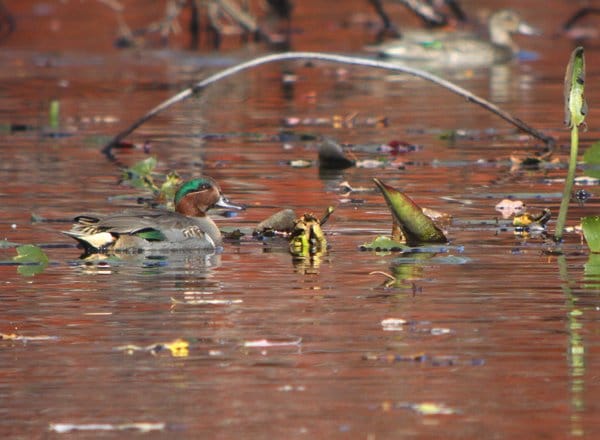 Green-winged Teal Anas carolinensis
Gadwall Anas strepera
…