Last Saturday we spent the day at Herdsman Lake in Perth due to a sudden work trip for Grant, which got extended over the weekend and I was able to join him. We were rather lucky with the weather as it is winter and it is wet! Of course you don't really care if you are a duck! Herdsman Lake is easily reached by public transport form the city centre and it is best to allow about 4 hours to do a complete lap for birding. Those doing laps for "exercise only" overtook us several times! We saw over 50 species of birds during the afternoon and despite all the warnings we did not see any snakes! Of course it is Australia and it is dangerous, but we survived once again.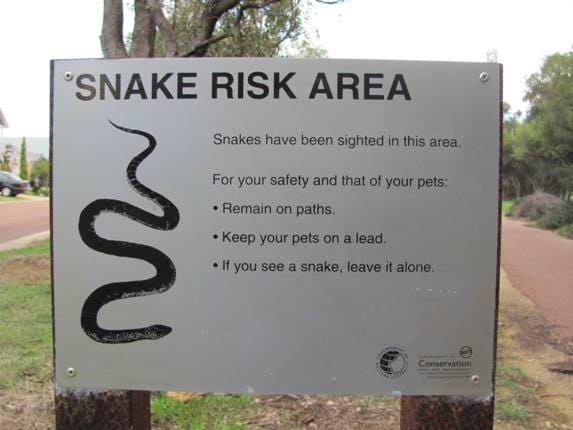 The first ducks we came across were on the grass, which was saturated after a torrential storm the evening before. There had been 35mm in 30 minutes and it had caused some problems in the city, but the ducks were not the least bothered. This beautiful pair of Australian Shelduck were just wandering around beside the path feeding on the grass. It has been a dry summer in Perth and they really need the rain.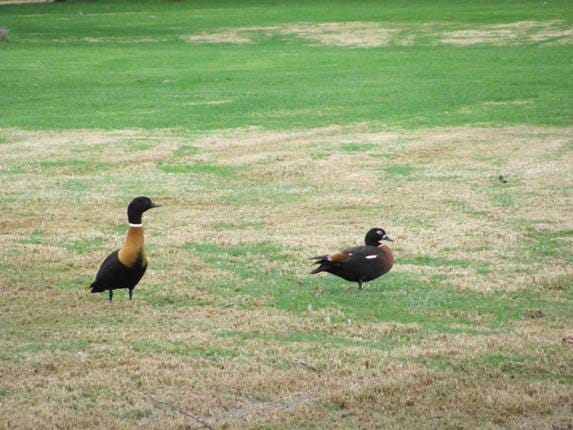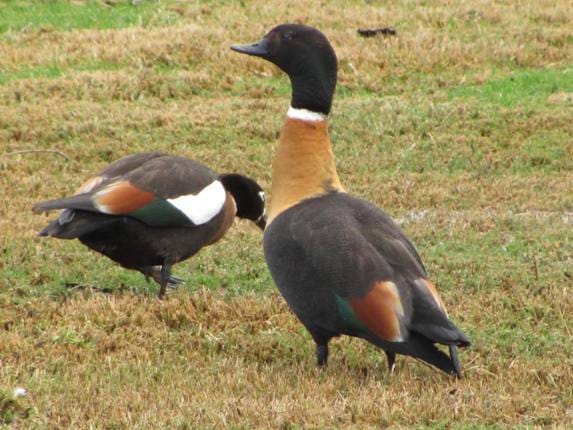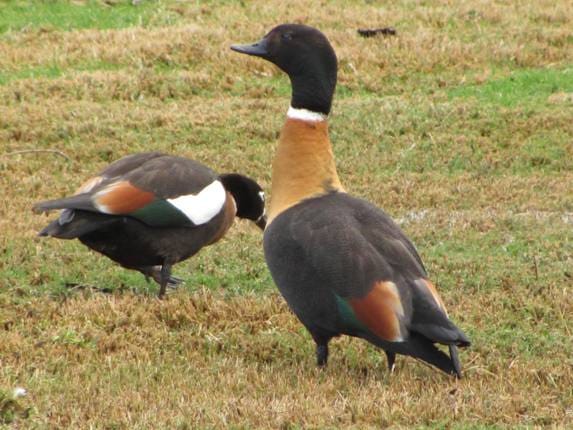 Australian Shelduck
We were pleased to see a few Australian Shovelers at the first patch of water with the Blue-billed ducks and the light was hopeless, but thankfully there was another group further around and the sun did come out briefly.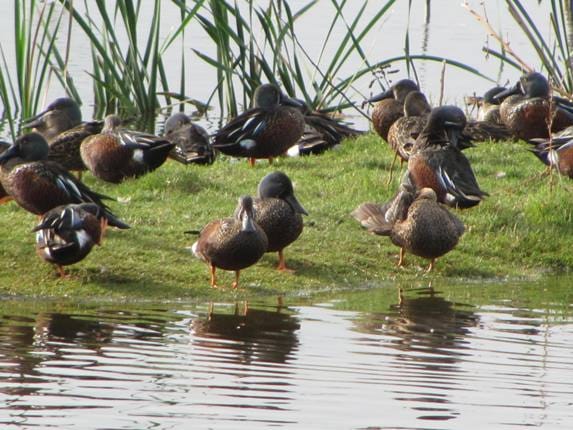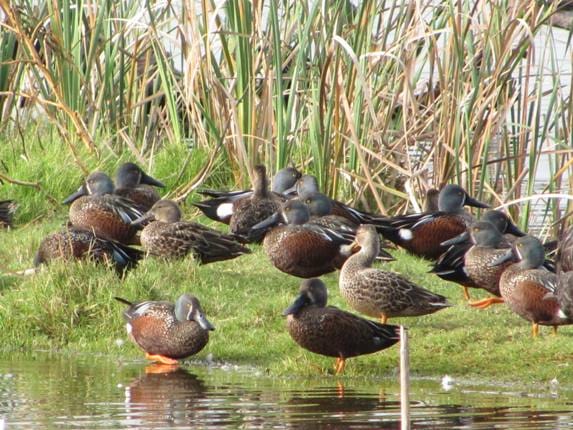 Australian Shovelers
We continued on around the lake and there were Eurasian Coot everywhere, so they must have bred well. We soon came across my favourite duck-Pink-eared Duck! They have lovely zebra stripes and a leathery flap on their long bills. The pink spot is quite small, but there really is no other duck that looks similar here and can't be mistaken for anything else. The photos are quite distant, but you can see they are rather cool ducks!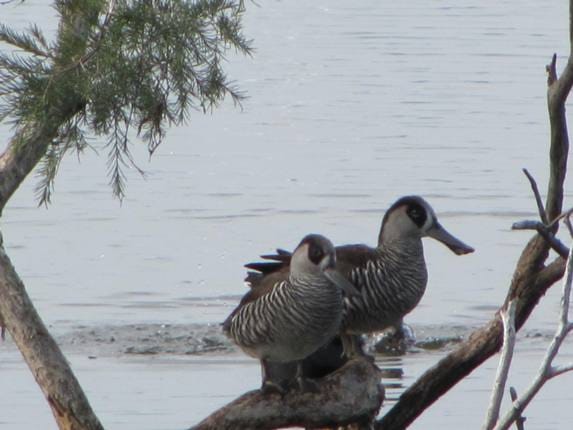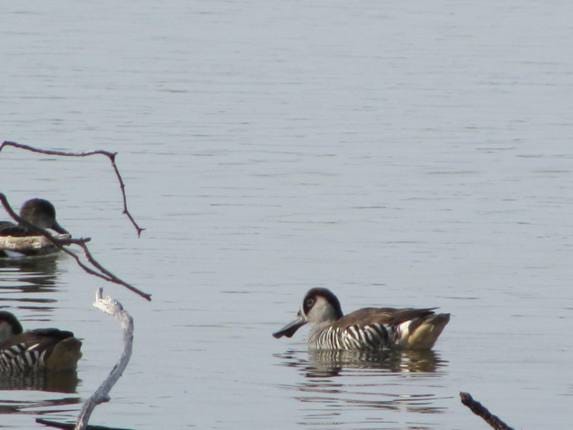 Pink-eared Ducks
There were so many other great birds that I will have to tell you more next week, even though I am back in Broome now. If you like waterbirds then I would definitely recommend a trip to Herdsman Lake when you are in Perth. You do not have to walk all the way around, as there are various access points and you can get there by bus or train if you don't want to walk from the city centre.