After birding all day on Friday with Mike and Charlie I dropped Charlie off at his hotel and Mike off at his house and then what did I do? Well, I went birding, of course! It really wasn't my plan to continue birding but Daisy was working late and I didn't have keys with me so I figured that as long as the daylight lasted I would bird. But where? Why, back at Van Cortlandt Park where we started the day birding.
Earlier we had missed good photo opportunities because none of us felt like lugging our cameras through the snow to see them become virtually worthless as soon as we removed the lens cap. On my return visit the snow had been replaced by an almost imperceptible light drizzle so I got some good shots of a few of the common birds that always seem to be looking for a handout at Van Cortlandt Park.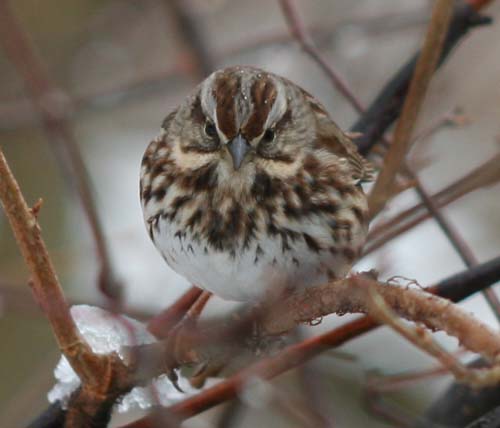 Song Sparrow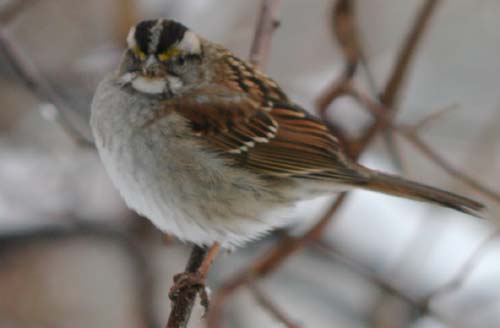 White-throated Sparrow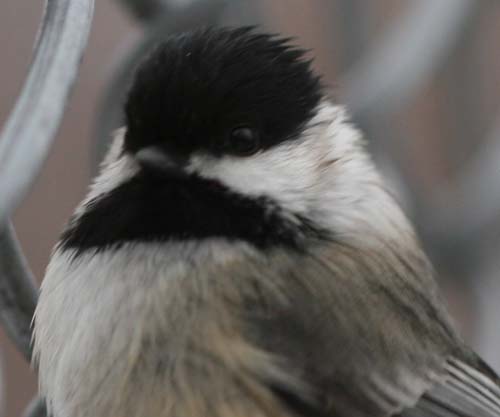 Black-capped Chickadee
In addition to the birds we spotted in our morning visit I also spotted a Great Blue Heron and some American Black Ducks. As usual though, the best birds on the pond were Hooded Mergansers, always a pleasure to watch, even when your first sight of them is of them flying away.
Hooded Merganser in flight
Perhaps the most interesting bird I spotted in my end-of-day walk was a Brown Thrasher that gave good looks while eating berries but would not cooperate for a photograph. I was dismayed to note that it is not yet on Charlie's year list. Don't worry Charlie, we'll get one next time!