On a recent outing across coastal Nassau County on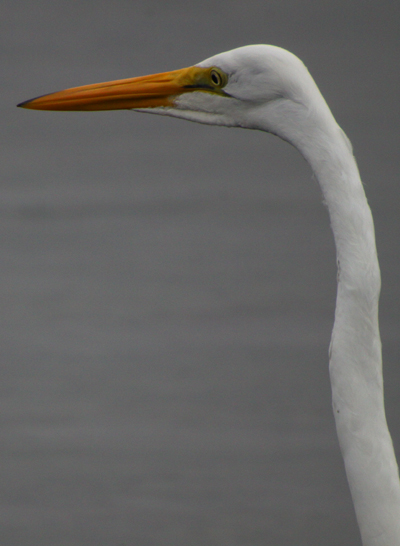 Long Island on a rainy, windy, dreary day, Stella Miller and I spent several minutes watching a Great Egret Ardea alba with an odd foraging strategy at the Marine Nature Study Area in the town of Oceanside.  As the bird slowly walked through the wind-whipped water, it angled its neck out from its body to its right.  It also tilted its head so that one eye was looking almost straight down into the water while the other was looking almost straight up into the gray sky.  When the egret struck (and the three times we saw it strike at prey it missed) it whipped its head to the left and plunged its head into the water almost directly in front of its body.  The only reason we could come up with for the odd foraging strategy was that with the wind whipping the water it was the only way the egret could see its prey beneath the surface.  Has anyone else out there seen such a strategy?  And does anyone have any other idea as to why a Great Egret would forage in this way?
In case my words failed to illustrate exactly what I am talking about, the first image below shows how the bird was walking along prior to striking (the other two images are there because, well, I like sharing egret pictures).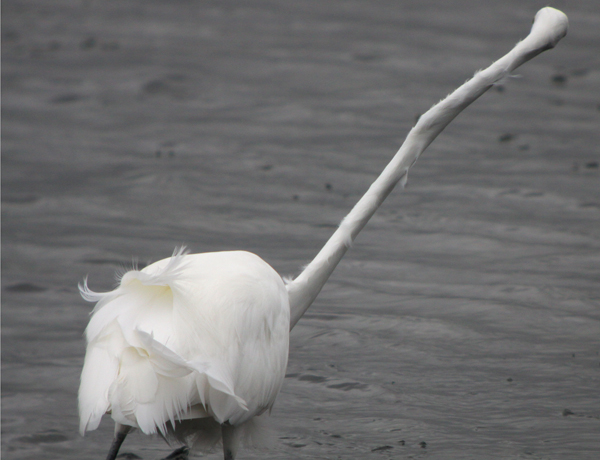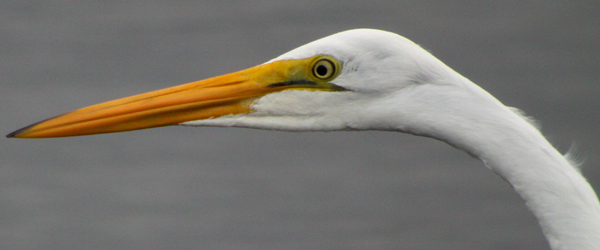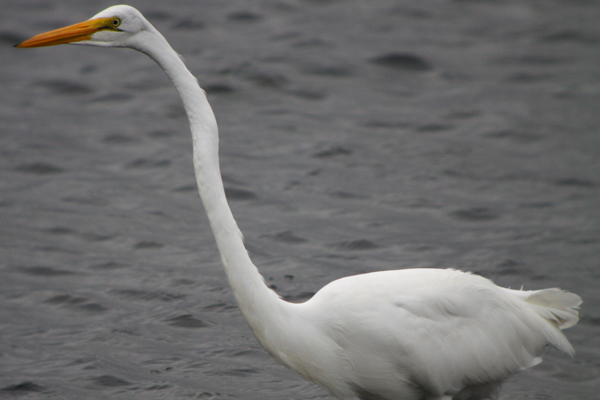 This post has been submitted to Bird Photography Weekly # 111.  Go check it out!
…