You had to know that I wouldn't be able to resist doing this post for long. Great Tits and Blue Tits are common wherever there are trees in Berlin, which is pretty much everywhere. Both the trees and the tits are in courtyards, back yards, parks, and on city streets. The pictures here were taken this morning in Berlin's Volkspark Hasenheide, an urban park a couple of blocks from where I am currently staying.
In addition to the Great Tits this morning I spotted Great Spotted Woodpeckers, Greenfinches, Chaffinches, Eurasian Nuthatches, European Robins, Common Blackbirds and Common Buzzards, to say nothing of Feral Pigeons, House Sparrows and Hooded Crows.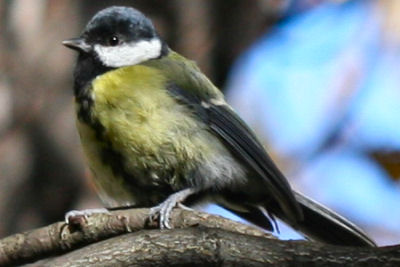 And a word of advice: if you are ever in Volkspark Hasenheide just don't make eye contact with the young men hanging around in groups of two or three unless you want the opportunity to buy marijuana. Apparently the park is the place to go in Berlin for all of your munchie-inducing needs.