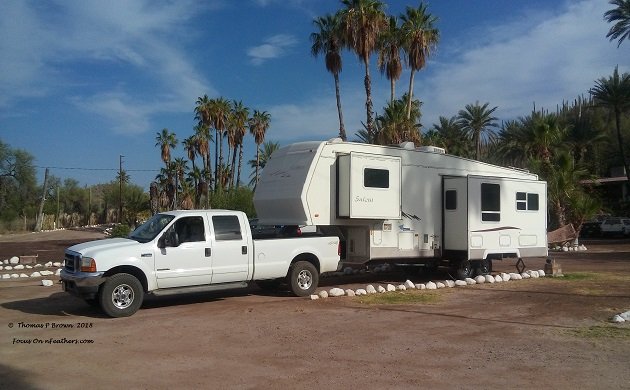 And so the next chapter begins. By the time most of you will be reading this, we will be on the road. As of midnight, February 31st, I am officially retired. Let the full time birding begin. At approximately 7:00 AM MT, we will begin our drive north, leaving our beloved La Paz, Mexico after 7 great years. While we have a bit of a deadline to get to Seattle, approximately 3000 miles north of here, we plan on making each driving day a short one, with a stop in some of the Baja's best birding hotspots.
Day one will have us stopping at Puerto Escondido, where a few rare birds have popped up in the last few days. A Eurasian Wigeon and a male Wood Duck will make for the first day target list.
Then it is off to Guerro Negro, the half-way point in our Mexico portion of the drive north. Here we will actually stop for a full day, as there is a 10,000 acre wetland refuge, which should hold several species of gulls, White-fronted Geese and Black Brant, just to name a few.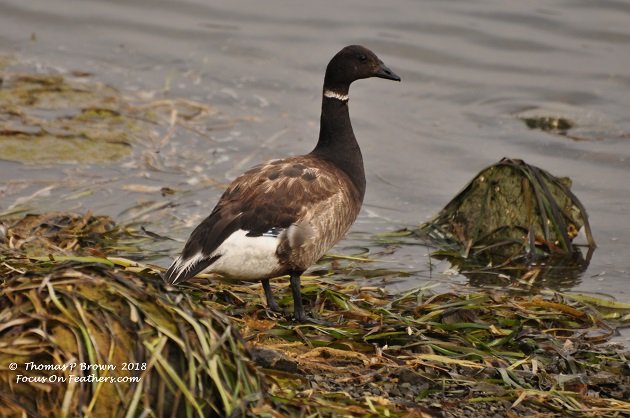 The latest eBird report has listed a Black Oystercatcher near this area, which would be a great treat to see. It has been at least 7 years since seeing them up in the Pacific North West.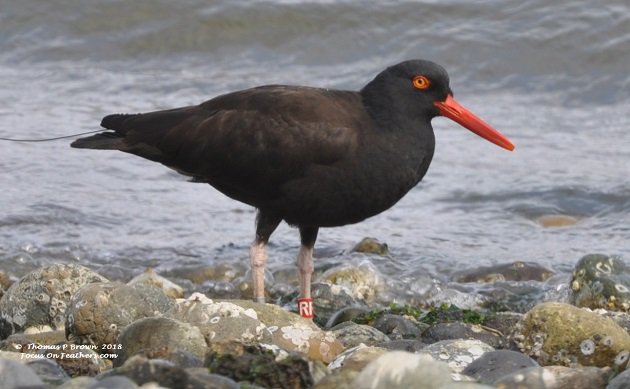 We are allowing three or four more days after that to travel thru the 2nd half of the Baja Peninsula and up to the US border. There is  only one real solid "have to stop" area along that stretch of road, but of course we are not going to pass on any other great possibilities that might pop up. There are nearly 30 species that I really need to pick up while I am here in Mexico, so I don't want to have to wait until the end of the year, and our possible return to check them off.
The Ladder-backed Woodpecker is one of those that has eluded me so far.
As far as my year's list, this last weekend netted me 6 more species, putting me at 127 species. Considering I have been working 7 days a week, and as much as 12 + hours a day for the last two weeks, I feel that is a decent number. Now that work problem is out of the way….let's go find some birds!
1              Black-bellied Whistling-Duck – Dendrocygna autumnalis La Paz Sewer Ponds        1-Jan-18
2              Blue-winged Teal – Spatula discors           La Paz Sewer Ponds        1-Jan-18
3              Cinnamon Teal – Spatula cyanoptera       La Paz Sewer Ponds        1-Jan-18
4              Northern Shoveler – Spatula clypeata     El Centenario Tidal Flats 1-Jan-18
5              American Wigeon – Mareca americana   La Paz Sewer Ponds        6-Jan-18
6              Northern Pintail – Anas acuta      El Centenario Tidal Flats 1-Jan-18
7              Green-winged Teal – Anas crecca              La Paz Sewer Ponds        1-Jan-18
8              Redhead – Aythya americana      Marina Palmira  1-Jan-18
9              Ring-necked Duck – Aythya collaris           Presa La Buena Mujer    1-Jan-18
10           Lesser Scaup – Aythya affinis       El Centenario Tidal Flats 1-Jan-18
11           Ruddy Duck – Oxyura jamaicensis             Presa La Buena Mujer    1-Jan-18
12           California Quail – Callipepla californica     Conquista Agraria            7-Jan-18
13           Least Grebe – Tachybaptus dominicus    Presa La Buena Mujer    26-Jan-18
14           Pied-billed Grebe – Podilymbus podiceps              Presa La Buena Mujer    1-Jan-18
15           Eared Grebe – Podiceps nigricollis             Marina Palmira  1-Jan-18
16           Magnificent Frigatebird – Fregata magnificens    El Centenario Tidal Flats 1-Jan-18
17           Blue-footed Booby – Sula nebouxii           Marina Palmira  23-Jan-18
18           Brown Booby – Sula leucogaster                Marina Palmira  1-Jan-18
19           Double-crested Cormorant – Phalacrocorax auritus          El Centenario Tidal Flats 1-Jan-18
20           American White Pelican – Pelecanus erythrorhynchos     El Centenario Tidal Flats 1-Jan-18
21           Brown Pelican – Pelecanus occidentalis  El Centenario Tidal Flats 1-Jan-18
22           Great Blue Heron – Ardea herodias          El Centenario Tidal Flats 1-Jan-18
23           Great Egret – Ardea alba               El Centenario Tidal Flats 1-Jan-18
24           Snowy Egret – Egretta thula         El Centenario Tidal Flats 1-Jan-18
25           Little Blue Heron – Egretta caerulea          Marina Palmira  2-Jan-18
26           Tricolored Heron – Egretta tricolor            El Centenario Tidal Flats 1-Jan-18
27           Reddish Egret – Egretta rufescens             El Centenario Tidal Flats 1-Jan-18
28           Cattle Egret – Bubulcus ibis           El Centenario Tidal Flats 1-Jan-18
29           Green Heron – Butorides virescens          Marina Palmira  2-Jan-18
30           Black-crowned Night-Heron – Nycticorax nycticorax         La Paz Sewer Ponds        1-Jan-18
31           Yellow-crowned Night-Heron – Nyctanassa violacea         El Centenario Tidal Flats 1-Jan-18
32           White Ibis – Eudocimus albus      El Centenario Tidal Flats 1-Jan-18
33           White-faced Ibis – Plegadis chihi                La Paz Sewer Ponds        6-Jan-18
34           Turkey Vulture – Cathartes aura El Centenario Tidal Flats 1-Jan-18
35           Osprey – Pandion haliaetus          El Centenario Tidal Flats 1-Jan-18
36           Cooper's Hawk – Accipiter cooperii           La Ventana         27-Jan-18
37           Harris's Hawk – Parabuteo unicinctus       Marina Palmira  1-Jan-18
38           Zone-tailed Hawk – Buteo albonotatus   Presa La Buena Mujer    1-Jan-18
39           Red-tailed Hawk – Buteo jamaicensis      La Paz Sewer Ponds        1-Jan-18
40           Ridgway's Rail – Rallus obsoletus                El Centenario Tidal Flats 1-Jan-18
41           American Coot – Fulica americana             El Centenario Tidal Flats 1-Jan-18
42           Black-necked Stilt – Himantopus mexicanus         La Paz Sewer Ponds        1-Jan-18
43           American Avocet – Recurvirostra americana         El Centenario Tidal Flats 1-Jan-18
44           American Oystercatcher – Haematopus palliatus                La Paz Centro-malecon  9-Jan-18
45           Black-bellied Plover – Pluvialis squatarola              El Centenario Tidal Flats 1-Jan-18
46           Wilson's Plover – Charadrius wilsonia       El Centenario Tidal Flats 1-Jan-18
47           Semipalmated Plover – Charadrius semipalmatus              El Centenario Tidal Flats 1-Jan-18
48           Killdeer – Charadrius vociferus    El Centenario Tidal Flats 1-Jan-18
49           Whimbrel – Numenius phaeopus              El Centenario Tidal Flats 1-Jan-18
50           Long-billed Curlew – Numenius americanus         El Centenario Tidal Flats 1-Jan-18
51           Marbled Godwit – Limosa fedoa                El Centenario Tidal Flats 1-Jan-18
52           Sanderling – Calidris alba               El Centenario Tidal Flats 1-Jan-18
53           Dunlin – Calidris alpina    El Centenario Tidal Flats 1-Jan-18
54           Least Sandpiper – Calidris minutilla           El Centenario Tidal Flats 1-Jan-18
55           Western Sandpiper – Calidris mauri          El Centenario Tidal Flats 1-Jan-18
56           Long-billed Dowitcher – Limnodromus scolopaceus          El Centenario Tidal Flats 1-Jan-18
57           Spotted Sandpiper – Actitis macularius   El Centenario Tidal Flats 1-Jan-18
58           Greater Yellowlegs – Tringa melanoleuca               El Centenario Tidal Flats 1-Jan-18
59           Willet – Tringa semipalmata         El Centenario Tidal Flats 1-Jan-18
60           Lesser Yellowlegs – Tringa flavipes            El Centenario Tidal Flats 1-Jan-18
61           Bonaparte's Gull – Chroicocephalus philadelphia                El Centenario Tidal Flats 1-Jan-18
62           Heermann's Gull – Larus heermanni         Marina Palmira  1-Jan-18
63           Ring-billed Gull – Larus delawarensis        El Centenario Tidal Flats 1-Jan-18
64           Western Gull – Larus occidentalis              Conquista Agraria            7-Jan-18
65           Yellow-footed Gull – Larus livens               El Centenario Tidal Flats 1-Jan-18
66           Gull-billed Tern – Gelochelidon nilotica   El Centenario Tidal Flats 1-Jan-18
67           Caspian Tern – Hydroprogne caspia          El Centenario Tidal Flats 1-Jan-18
68           Forster's Tern – Sterna forsteri   El Centenario Tidal Flats 1-Jan-18
69           Royal Tern – Thalasseus maximus              El Centenario Tidal Flats 1-Jan-18
70           Black Skimmer – Rynchops niger                El Centenario Tidal Flats 1-Jan-18
71           Rock Pigeon – Columba livia         El Centenario Tidal Flats 1-Jan-18
72           Eurasian Collared-Dove – Streptopelia decaocto La Paz Sewer Ponds        1-Jan-18
73           Common Ground-Dove – Columbina passerina   El Centenario Tidal Flats 1-Jan-18
74           White-winged Dove – Zenaida asiatica    El Centenario Tidal Flats 1-Jan-18
75           Mourning Dove – Zenaida macroura        El Centenario Tidal Flats 1-Jan-18
76           Greater Roadrunner – Geococcyx californianus  Presa La Buena Mujer    1-Jan-18
77           Great Horned Owl – Bubo virginianus      Marina Palmira  15-Jan-18
78           Costa's Hummingbird – Calypte costae    El Centenario Tidal Flats 1-Jan-18
79           Xantus's Hummingbird – Hylocharis xantusii         Presa La Buena Mujer    1-Jan-18
80           Belted Kingfisher – Megaceryle alcyon    Presa La Buena Mujer    1-Jan-18
81           Gila Woodpecker – Melanerpes uropygialis          El Centenario Tidal Flats 1-Jan-18
82           Gilded Flicker – Colaptes chrysoides         Presa La Buena Mujer    1-Jan-18
83           Crested Caracara – Caracara cheriway     El Centenario Tidal Flats 1-Jan-18
84           American Kestrel – Falco sparverius         El Centenario Tidal Flats 1-Jan-18
85           Peregrine Falcon – Falco peregrinus         El Centenario Tidal Flats 1-Jan-18
86           Gray Flycatcher – Empidonax wrightii      Presa La Buena Mujer    1-Jan-18
87           Black Phoebe – Sayornis nigricans             La Paz Sewer Ponds        1-Jan-18
88           Vermilion Flycatcher – Pyrocephalus rubinus       La Paz Sewer Ponds        1-Jan-18
89           Ash-throated Flycatcher – Myiarchus cinerascens              Presa La Buena Mujer    1-Jan-18
90           Cassin's Kingbird – Tyrannus vociferans  La Paz Sewer Ponds        1-Jan-18
91           Western Kingbird – Tyrannus verticalis    La Ventana         17-Jan-18
92           Loggerhead Shrike – Lanius ludovicianus                Conquista Agraria            7-Jan-18
93           Black-throated Magpie-Jay – Calocitta colliei        Marina Palmira  23-Jan-18
94           California Scrub-Jay – Aphelocoma californica      Presa La Buena Mujer    1-Jan-18
95           Common Raven – Corvus corax  El Centenario Tidal Flats 1-Jan-18
96           Horned Lark – Eremophila alpestris           Conquista Agraria            7-Jan-18
97           Northern Rough-winged Swallow – Stelgidopteryx serripennis    La Paz Sewer Ponds        6-Jan-18
98           Verdin – Auriparus flaviceps        Marina Palmira  3-Jan-18
99           Cactus Wren – Campylorhynchus brunneicapillus               La Paz Sewer Ponds        1-Jan-18
100         Blue-gray Gnatcatcher – Polioptila caerulea          Presa La Buena Mujer    1-Jan-18
101         California Gnatcatcher – Polioptila californica       La Ventana         17-Jan-18
102         Gray Thrasher – Toxostoma cinereum     Conquista Agraria            7-Jan-18
103         Northern Mockingbird – Mimus polyglottos         El Centenario Tidal Flats 1-Jan-18
104         European Starling – Sturnus vulgaris         El Centenario Tidal Flats 1-Jan-18
105         American Pipit – Anthus rubescens          La Paz Sewer Ponds        1-Jan-18
106         Phainopepla – Phainopepla nitens            Presa La Buena Mujer    1-Jan-18
107         Orange-crowned Warbler – Oreothlypis celata    La Paz Sewer Ponds        1-Jan-18
108         Yellow Warbler – Setophaga petechia     El Centenario Tidal Flats 1-Jan-18
109         Yellow-rumped Warbler – Setophaga coronata   El Centenario Tidal Flats 1-Jan-18
110         Brewer's Sparrow – Spizella breweri        Presa La Buena Mujer    1-Jan-18
111         Black-throated Sparrow – Amphispiza bilineata   Conquista Agraria            7-Jan-18
112         Lark Sparrow – Chondestes grammacus El Centenario Tidal Flats 1-Jan-18
113         Lark Bunting – Calamospiza melanocorys               El Centenario Tidal Flats 1-Jan-18
114         Savannah Sparrow – Passerculus sandwichensis El Centenario Tidal Flats 1-Jan-18
115         California Towhee – Melozone crissalis   Presa La Buena Mujer    26-Jan-18
116         Northern Cardinal – Cardinalis cardinalis Conquista Agraria            7-Jan-18
117         Pyrrhuloxia – Cardinalis sinuatus                Presa La Buena Mujer    1-Jan-18
118         Lazuli Bunting – Passerina amoena            Presa La Buena Mujer    1-Jan-18
119         Varied Bunting – Passerina versicolor      Presa La Buena Mujer    26-Jan-18
120         Yellow-headed Blackbird – Xanthocephalus xanthocephalus        La Paz Sewer Ponds        1-Jan-18
121         Hooded Oriole – Icterus cucullatus            Marina Palmira  2-Jan-18
122         Scott's Oriole – Icterus parisorum              Presa La Buena Mujer    26-Jan-18
123         Red-winged Blackbird – Agelaius phoeniceus       La Paz Sewer Ponds        1-Jan-18
124         Brown-headed Cowbird – Molothrus ater             La Paz Sewer Ponds        1-Jan-18
125         Brewer's Blackbird – Euphagus cyanocephalus    La Paz Sewer Ponds        1-Jan-18
126         House Finch – Haemorhous mexicanus   La Paz Sewer Ponds        1-Jan-18
127         House Sparrow – Passer domesticus        La Paz Sewer Ponds        1-Jan-18