On the recent Queens County Bird Club field trip to Kissena Park in search of migrating sparrows, field birds, and whatever else might cross our path, I was distracted by some male House Finches Carpodacus mexicanus feeding on, or, to be more accurate, pigging out on, crabapples.  They were so intent on eating the apples that they completely ignored me, allowing close approach, which, considering that I am digiscoping and the light was nice, means that I have some nice pictures to share.
Though House Finch are not native to the east coast of North America, having been transplanted from the west coast as released pets, they are still a delight to behold, though, to be honest, I much prefer Purple Finch.  But whatever your finch preference I am sure you will enjoy these pictures!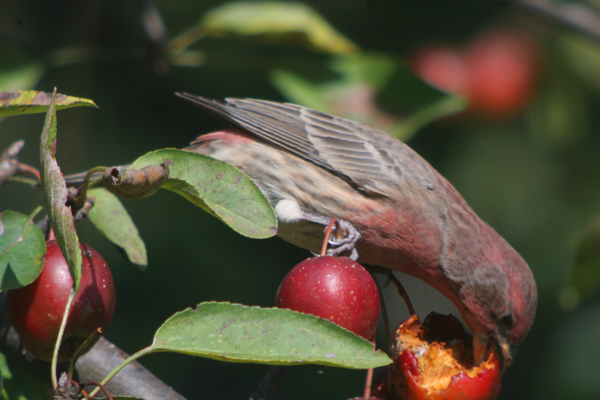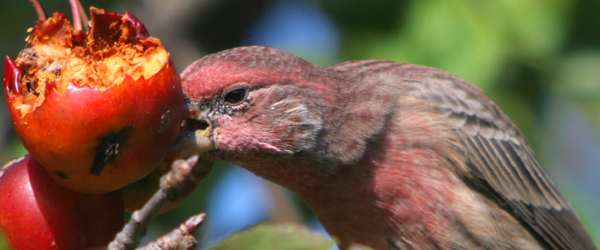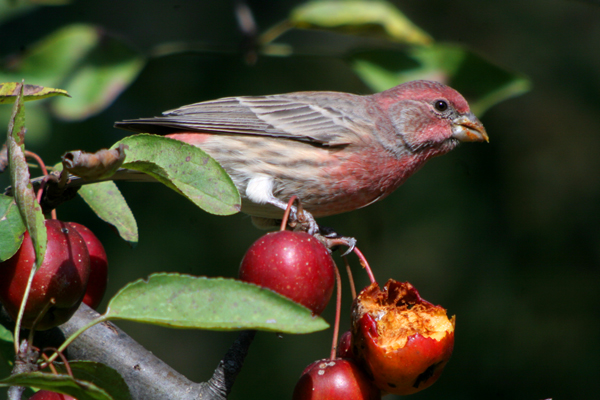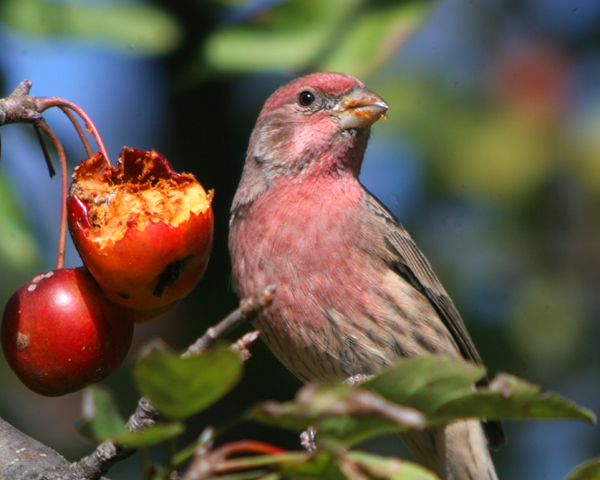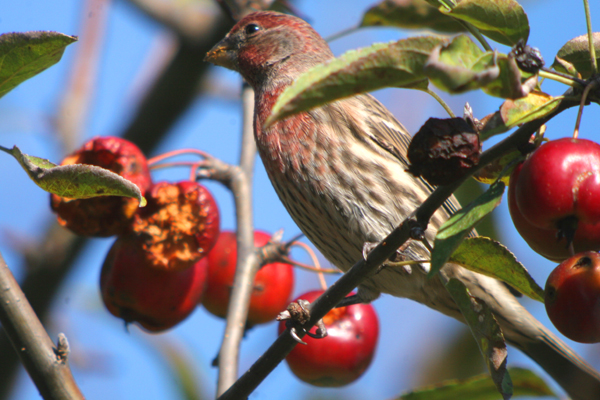 This post was submitted to Bird Photography Weekly #60. Go check it out!