Before arriving in the town of Copan Ruinas, Honduras, on February 27, 2009, I had only ever heard Inca Doves.  Their melancholy "no hope, no hope" had reached my ears previously only in the town of Brawley at the south end of the Salton Sea in southern California.  So when I realized that the pasture down the street from our hotel at the edge of town held both Ruddy Ground-Doves and Inca Doves, well, you know what I did…I grabbed my digiscoping rig and got to it!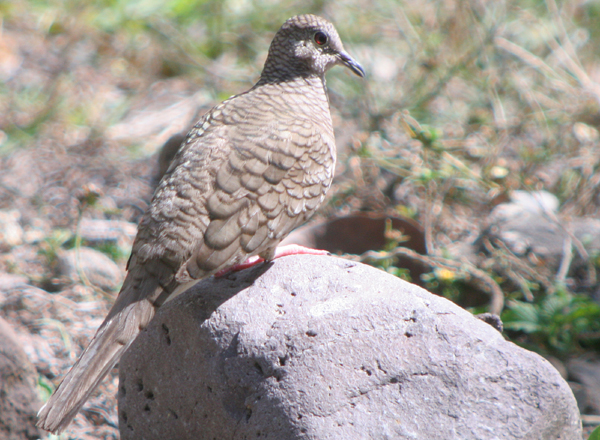 Inca Doves, which were common all around Copan, are easy to identify by the scaly pattern caused by the dark edges of their feathers.  Like the ground-doves, they have bright rufous primaries, but unlike the ground doves they have long, white-sided tails.  Juveniles might be confused with other species, as they lack the scaled appearance, but they also lack the dark spots on their sides that one immediately notices when looking at the ground-doves.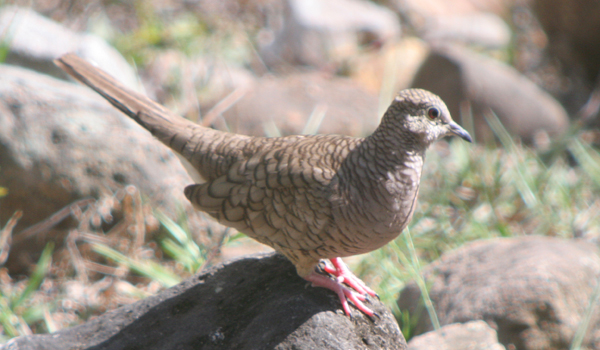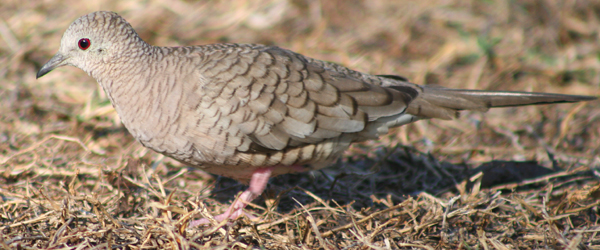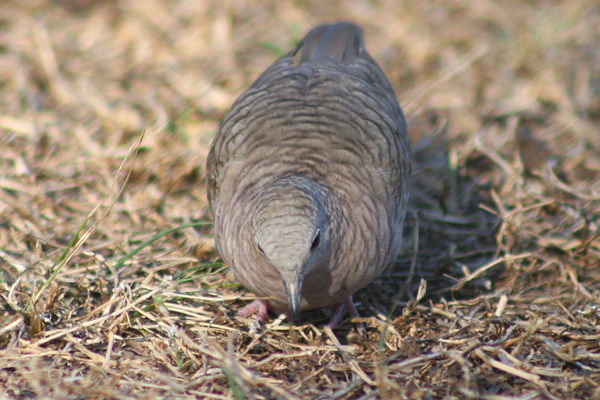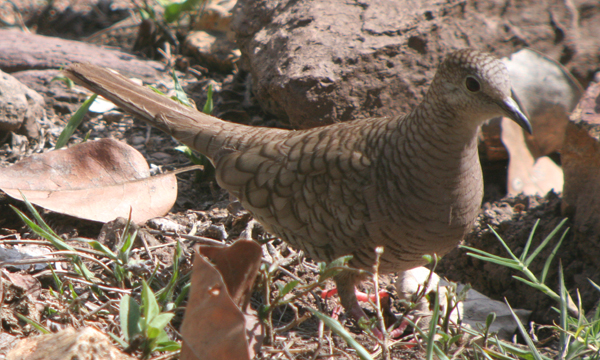 This post has been submitted to Bird Photography Weekly #32.  Go check it out!
…
If you liked this post and want to see more great images of birds make sure to check out 10,000 Clicks, our big (and growing) page of galleries here at 10,000 Birds.
…
This post was first published on 4 April 2009 but doves like this are too cool to keep hidden in the archives!
………