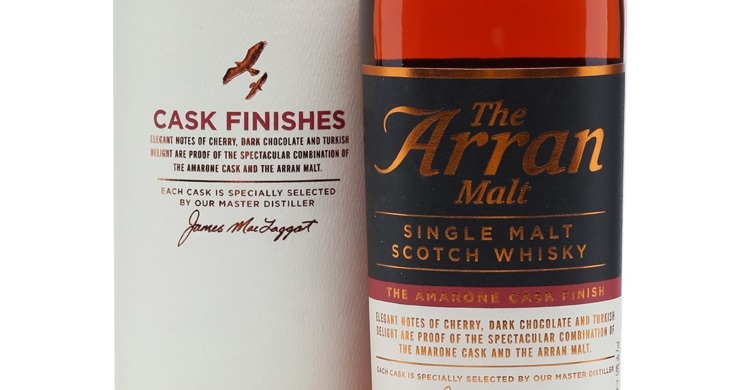 Whiskey Month at Birds and Booze:
After going on hiatus last year, Birds and Booze's Whiskey Month at 10,000 Birds is back and setting its sights on whiskeys all month long this February. The cold and dreary dead of winter is as good a reason as any to warm up with a restorative dram of uisce, especially after a blustery morning spent scanning flocks of gulls on an icy shore, trudging through woodland snowdrifts in search of new year-birds, or any other half-crazed birding one does in the dead winter. All month long we'll be visiting – in spirits, at least – the rugged Celtic landscapes of Scotland and Ireland where whiskey was born and – with luck – have a look at the birds that inhabit them.
I must admit that this isn't the bottle I had planned for the final installment of this year's edition of Whiskey Month at Birds and Booze. Not that it isn't a good whisky – it's wonderful, in fact. But I was hoping for a bit more avian variety and had my heart set on another whisky featuring a different species, but those plans fell through due to local unavailability of my first choice. However, while looking for a replacement, I was delighted to spot – just barely – a pair of Golden Eagles (Aquila chrysaetos) in flight on this Amarone Cask Finish Single Malt from the Isle of Arran distillery.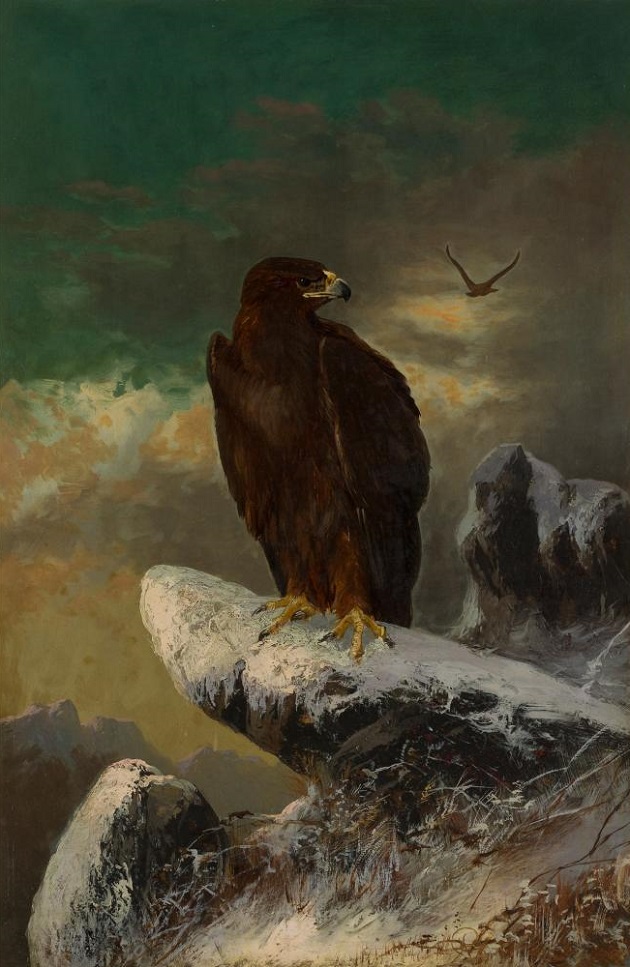 A pair of Golden Eagles depicted by Clarence Henry Roe (1850-1909), an English painter who lived in Scotland for a time.
That makes the second sighting of Golden Eagle for Birds and Booze this month and the third one overall in two years of doing Whiskey Month. Scottish distilleries are clearly fond of this magnificent resident of the Highlands, as we've noted in two previous whisky tastings, first with a 15-year-old whisky from Linkwood and next with an expression from Ardmore (released without an age statement).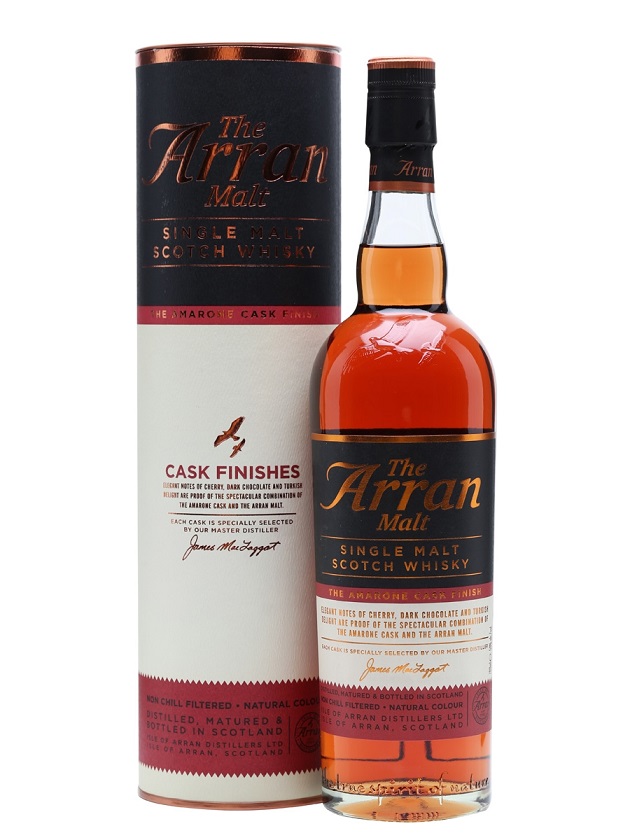 The Arran distillery sits at the north end of the Isle of Arran, a beautiful, rugged island that lies in the Firth of Clyde on Scotland's western coast, separated from the Hebrides proper by the Mull of Kintyre. The distillery is in the small village of Lochranza, once celebrated in verse by no less a Scottish literary figure than Sir Walter Scott:
On fair Lochranza streamed the early day,
Thin wreaths of cottage smoke are upward curl'd
From the lone hamlet, which her inland bay
And circling mountains sever from the world
According to the distillery's marketing, also circling high over those circling mountains are the Golden Eagles of Lochranza. Construction of the distillery began in 1994 and was halted for a time on the discovery of a nearby nest of these protected raptors overlooking Glen Chalmadale. Eventually, Arran did open, becoming the first legal distillery on the isle since 1837 – though more than fifty illicit moonshiners are thought to have operated on the remote island in the nineteenth century, when Arran whisky had a reputation for being Scotland's finest.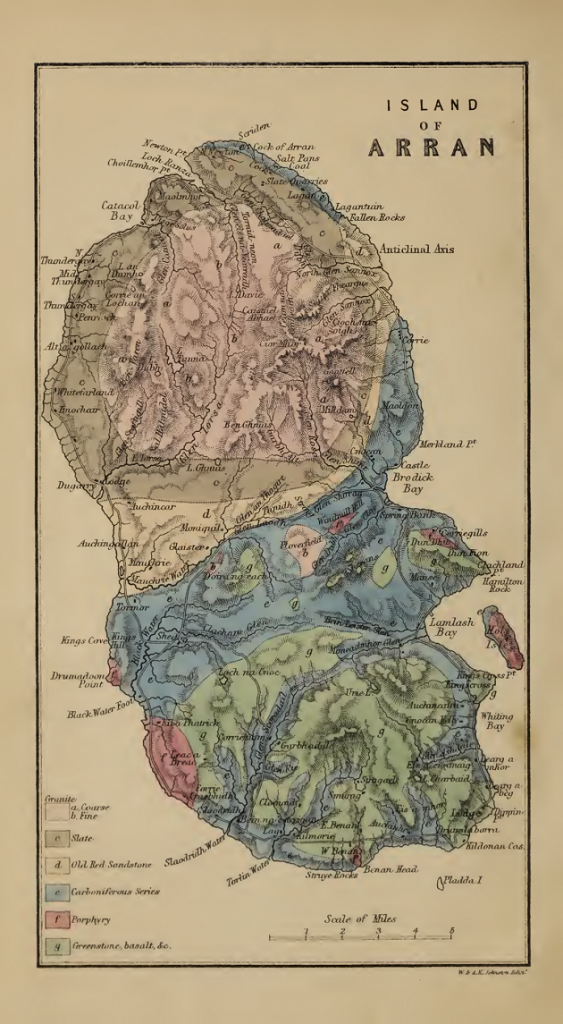 Geological Map of Arran from Geology of Clydesdale and Arran; embracing also the marine zoology and the flora of Arran, with complete lists of species; notes on the rarer insects of Arran; and notices of its scenery and antiquities (1859) by Northern Irish geologist James Bryce (1806-1877).
Arran sources its water from the Loch na Davie and employs Oregon pine washbacks and copper stills. Its core lineup  of single malts is aged in American white oak bourbon barrels and European oak sherry casks, but this week's featured dram continues its maturation in Amarone wine casks from Italy's Veneto region (and a robust, full-bodied red wine we discussed in passing in this review).
The influence of these Amarone barrels is evident in the color of the whisky, a luminous, reddish copper that almost makes it look like a burnished rosé wine. There's strawberry and red wine on the nose, along with richer hints of plum jam, vanilla, and cocoa. Apricot, cherries, dark chocolate, toffee, and cinnamon blend together in the creamy, lightly oaky palate, and the long finish delivers a dry but fruity end to this whisky.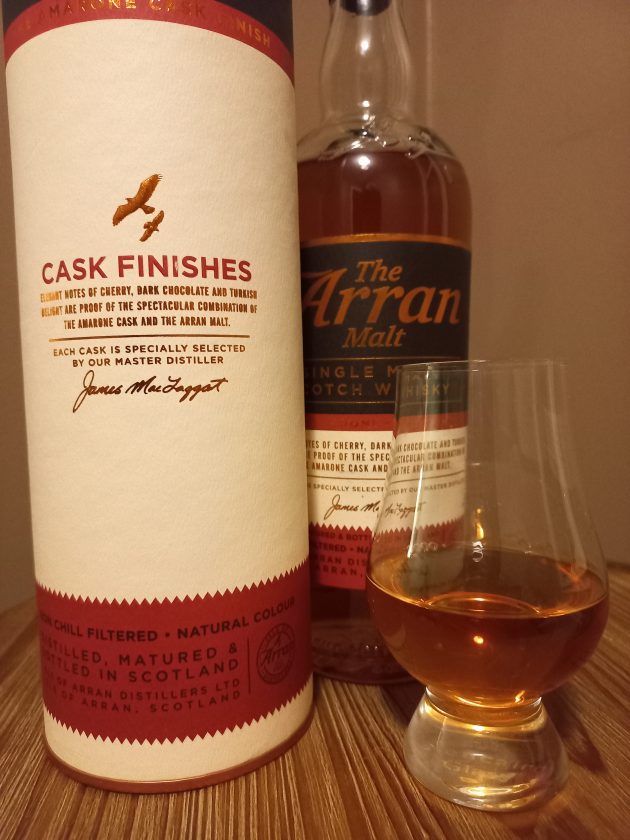 Thanks for joining me for Whiskey Month once again at Birds and Booze – I'm pretty sure we'll be back with new bottles and birds next year!
Good birding and happy drinking!
---
Isle of Arran Distillery: Amarone Cask Finish Single Malt Scotch Whisky

Four out of five feathers (Excellent)