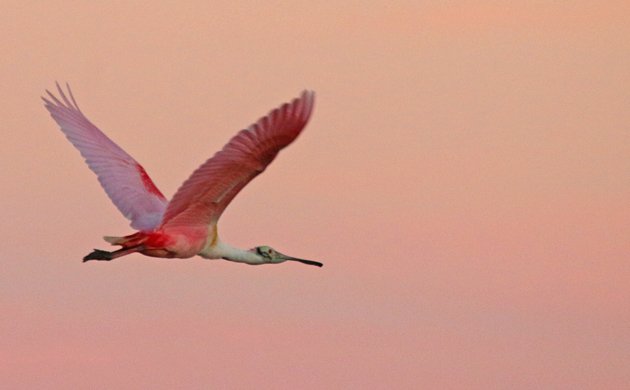 I've had a great time at Space Coast when I made the trip there three of the last four years and I am looking forward to the 19th Annual event, to be held 20-25 January, 2016. And now I'm looking forward to it even more with the keynote speakers who have been announced. Who wouldn't want to hear Steve N. G. Howell, Greg Miller, Kevin Karlson, and Adam and Gina Kent? They are the cherry on top of the field trip, presentation, and great bird sundae.
Will I see you in Titusville, Florida, in 2016? I hope so! Especially if we're looking at a Roseate Spoonbill in flight against a sunset sky!

…
1o,ooo Birds was a Scrub-Jay level sponsor of the 18th Annual Space Coast Birding and Wildlife Festival and will likely be again for the 19th.
…